Article
Rosanne Cash Announces New Album She Remembers Everything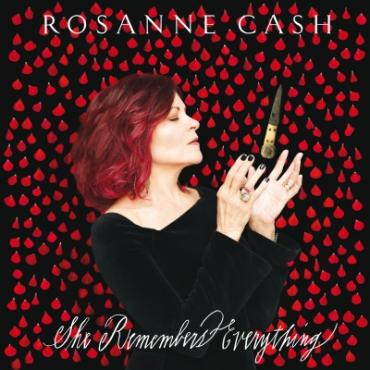 On the heels of accepting the "Spirit of Americana" Free Speech Award at the Americana Honors and Awards in Nashville, Rosanne Cash today announced her new album, She Remembers Everything with the release of two new songs, "She Remembers Everything" and "Everyone but Me." The album releases on November 2 on Blue Note Records, and it features some of Cash's most poignant, candid, evocative, and haunting songwriting and music. In the poetic and personal songs on the album, Cash focuses on women's lives and women's voices, as well as her frustrations that the changes she hoped would occur in her lifetime regarding the treatment of women has not changed. As Cash reflects on the album, "There is a woman's real life, complex experiences and layered understanding in these songs. I could not have written them 10 years ago—not even close. Time is shorter, I have more to say."
"Everyone but Me" floats ethereally on a spare piano as Cash's vocals weave themselves around it. "She Remembers Everything," featuring Sam Phillips, hauntingly mimics the voices swirling around in a woman's head and heart as she struggles to gain focus and make some sense of the events she remembers that all flow together in her mind.
The release of She Remembers Everything coincides with the publication of her book with illustrator Dan Rizzie, Bird on a Blade (Texas), and the album is available in a variety of formats.

'SHE REMEMBERS EVERYTHING' TRACK LIST 
1. The Only Thing Worth Fighting For
2. The Undiscovered Country
3. 8 Gods of Harlem
4. Rabbit Hole
5. Crossing to Jerusalem
6. Not Many Miles to Go
7. Everyone but Me
8. She Remembers Everything
9. Particle and Wave
10. My Least Favorite Life