Column
Shout, Sister, Shout: Celebrating Music Writing by Women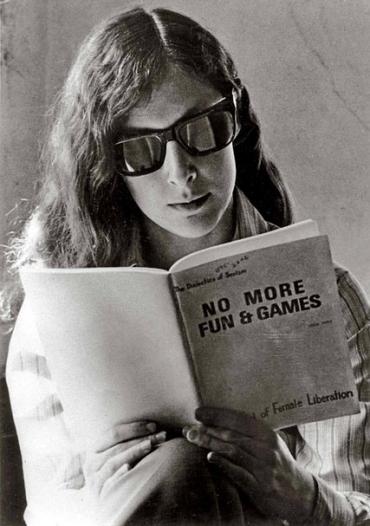 Last year, Ann Powers and several women writers connected to NPR launched a multiplatform project called "Turning the Tables: The 150 Greatest Albums Made by Women" to reshape and expand the canon of American popular music. The list started a lively conversation that's been ongoing, and Powers has now invited listeners to vote for their own list of the greatest albums made by women since 1964. "Turning the Tables," as Powers emphasizes, brings women to the center of popular music.
Just as in sound recording, we need to expand and reshape the canon of popular music writing. When readers or critics list the music critics that have influenced them, the list often includes Lester Bangs, Paul Williams, Greil Marcus, or Robert Christgau, but seldom Ellen Willis or Georgia Christgau. It's time to expand the canon of popular music writing, too, and this list also is meant as a conversation starter. It's a list without comment, in no particular order, but the list contains many of the most important critical writings on music (and there are some memoirs listed as well) of the past 50 years. The list can be expanded to include earlier writings, and I invite readers to respond with their own lists and additions. In a future column, I'll build a longer and more complete list that includes those additions. Some of these books had been out of print but are now back in print with introductions by women music critics or historians. In most cases, I have indicated the original publisher of the books. The list ranges over music genres as well.
Ellen Willis, Out of the Vinyl Deeps: Ellen Willis on Rock Music (Minnesota)
Ellen Willis, No More Nice Girls: Countercultural Essays (Minnesota)
Ellen Willis, Beginning to See the Light: Sex, Hope, and Rock-and-Roll (Minnesota)
Ellen Willis, The Essential Willis (Minnesota)
Daphne Carr, ed. The Best Music Writing 2010 (Da Capo)—Carr edited this anthology with other writers for several years; in 2010 she and Ann Powers co-edited the volume. In 2011, she and Alex Ross co-edited that year's volume, which turned out to the be the last volume of this annual series published. There were rumors for a while that it would be published again, elsewhere, but so far the series has not resurfaced.
Ann Powers, Good Booty: Love and Sex, Black and White, Body and Soul in American Music (Dey Street)
Evelyn McDonnell and Ann Powers, eds. Rock She Wrote: Women Write about Rock, Pop, and Rap (Plexus)
Ann Powers, Weird Like Us: My Bohemian Angels (Da Capo)
Jewly Hight, Right by Her Roots: Americana Women and Their Songs (Baylor)
Jessica Hopper, The First Collection of Criticism by a Living Female Rock Critic (Featherproof Books)
Kristin Hersh, Rat Girl: A Memoir (Penguin)
Kristin Hersh, Don't Suck, Don't Die: Giving Up Vic Chesnutt (Texas)
Carrie Brownstein, Hunger Makes Me a Modern Girl: A Memoir (Riverhead)
Kim Gordon, Girl in a Band: A Memoir (Riverhead)
Patti Smith, Devotion (Why I Write) (Yale) 
Amanda Petrusich, It Still Moves: Lost Songs, Lost Highways, and the Search for the Next American Music (Faber & Faber)
Amanda Petrusich, Do Not Sell at Any Price: The Wild, Obsessive Hunt for the World's Rarest 78rpm Records (Scribner)
Holly Gleason, ed. Woman Walk the Line: How Women in Country Music Changed Our Lives (Texas)
Gayle Wald, Shout, Sister, Shout!: The Untold Story of Rock-and-Roll Trailblazer Sister Rosetta Tharpe (Beacon)
Daphne Duval Harrison, Black Pearls: Blues Queens of the 1920s (Rutgers)
Angela Y. Davis, Blues Legacies and Black Feminism: Getrude "Ma" Rainey, Bessie Smith, and Billie Holiday (Pantheon)
Nadine Hubbs, Rednecks, Queers, and Country Music (California)
Murphy Hicks Henry, Pretty Good for a Girl: Women in Bluegrass (Illinois)
Diane Pecknold, Hidden in the Mix: The African American Presence in Country Music (Duke)
Diane Pecknold The Selling Sound: The Rise of the Country Music Industry (Duke)
Kristine M. McCusker and Diane Pecknold, eds. A Boy Named Sue: Gender and Country Music (Mississippi)
Kristine M. McCusker and Diane Pecknold, eds. Country Boys and Redneck Women: New Essays in Gender and Country Music (Mississippi)
Carole King, A Natural Woman (Grand Central)
Linda Ronstadt, Simple Dreams: A Musical Memoir (S&S)
Rita Coolidge, Delta Lady: A Memoir (Harper)
Bess Lomax Hawes, Sing It Pretty: A Memoir (Illinois)
Peggy Seeger, First Time Ever: A Memoir (Faber & Faber)