Article
Song Premiere: Bradley Wik and the Charlatans "Let's Go Out Tonight"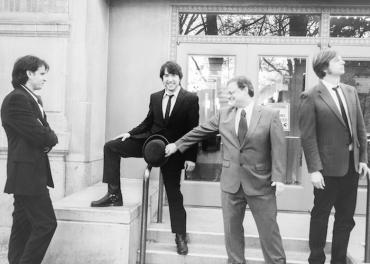 Bradley Wik has always been far from home.  A Midwest boy searching for the music that once was and that could be once again, Wik is an outspoken realist and earnest romantic who sings of everyday men and women stumbling through life together. Today, Wik and his band The Charlatans share a brand new track from their upcoming album, In My Youth, I'm Getting Old..."  entitled "Let's Go Out Tonight."

An unpretentious heartland roots rocker that would make Mellencamp or Westerberg proud, "Let's Go Out Tonight," with its undeniably infectious melody and sweet harmonies, tells the real, relatable story of two people simply trying to figure things out. 
Wik gives some insight into the tune, "This song really set the tone for the whole album. "Lookin' at Lucky" was the first song written for the album, but I knew that was a context- specific story I wanted to tell. "Let's Go Out Tonight" was the compass by which I wrote the bulk of the album. From a musical standpoint, it's about as straight- forward a Rock N' Roll song as you can get, but the story is about the struggle of two people trying to figure out what the hell went wrong with their relationship and what they should do, culminating in a decision to just say "fuck it" and go out and have a fun night, is really at the heart of this album."