Article
Song Premiere: Bret Busch "Where I'm Going"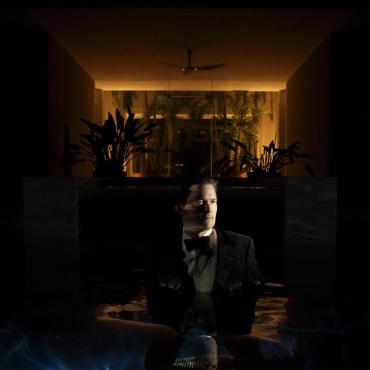 With over 25-plus years as the singer in half a dozen Atlanta bands, Bret Busch is gearing up to release his debut solo effort, Pills Lace & Confetti due July 14th. Produced by Atlanta legends The Rock*A*Teens' Will Joiner, who also wrote the project's lead single "Ink Black Sea", the album came together from two ends of the musical spectrum—the indie-centric Merge Records roster (including members of Destroyer and The Rock*A*Teens) and the backing band of R&B star Janelle Monae. These guest artists' combined talents and Busch's admirable range as a vocalist create a sparkling, laid-back pop album that highlights Busch's eclectic influences including Jazz, Brazilian rhythms, and Country flourishes. No Depression is pleased to premiere "Where I'm Going" a twangy country shuffler that speaks to the familiar tale of overindulgence and loneliness after a night at the corner bar. 
"I don't know where I'm going/I can't remember where I've been/Late last night at the show/I went home alone/You went home with him"
Busch had this to say of the track which you can stream in its entirety below: 
"I grew up listening to classic country with my Dad, everything from Hank Williams and Kitty Wells to Conway and Loretta. "Where I'm Going," with its honky-tonk, Sunday-morning-coming-down vibe, was a natural fit for me. And it happens to be written by Taylor Joiner, my producer's brother, about the East Atlanta neighborhood where I lived for ten years."