Column
Tedeschi Trucks Band, Pink Martini, and Southern Soul Assembly: Contrasts in Diversity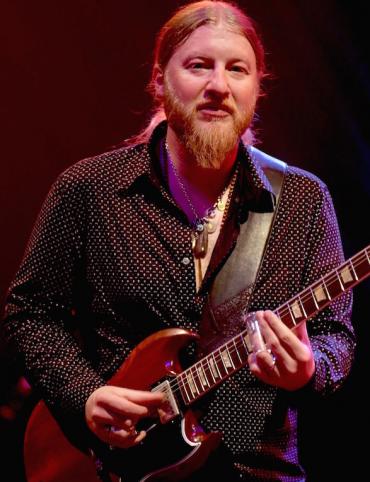 My hometown, Charleston, West Virginia, sits pretty much in the heart of Appalachia, lush national forests to the southeast, dying coal mining communities to the southwest, and sprinkled throughout the state are small colleges of note and artistic communities. The city, like the state itself, is a study in contrasts. Its music also represents a contrast in diversity.
Well known for its traditional, bluegrass, and country music, Charleston also has a rich tradition of jazz, R&B, and blues that has long been ignored. Growing up I went to more R&B shows than rock, and have talked with many folks who once saw the likes of Duke Ellington, Count Basie, Charlie Parker, and many other jazz greats play in its biggest music venues. Charleston was, it seems, the Knasas City of Appalachia. Later, in high school, Motown was just as popular, if not more so, than the British Invasion. Just as rap and hip-hop are now more popular than country, at least among those under 25, and has been for years.
In the past 10 days there were three performances in town that represent the current state of the rich diversity of music that comes to the state's capitol city: Tedeschi Trucks Band, Pink Martini, and Southern Soul Assembly. All played the big music halls to full, appreciative audiences.
Of course, these touring gigs would not thrive if there were not a vibrant local music scene as well, headlined by Mountain Stage, the symphony orchestra, and the many clubs, venues, and music series that offer live music on a nightly basis. Also during that brief time span, Jorma Kaukonen, Christian Lopez, Beth Hart, Don Dixon, England's Judith Owen, bass legend Leland Sklar, Wonky Tonk, and Skipper's Alley from Ireland also played in town.
Tedeschi Trucks Band
Interestingly enough, Charleston also sits about halfway between Washington and Nashville, so we were able to get Tedeschi and Trucks between three shows in DC and three shows at the Ryman. Then they were off to six weeks in Europe. A touring band if there ever was one.
When they decided to join forces and create a single band, Susan Tedeschi and Derek Trucks not only were able to have their considerable individual strengths to play off of, it also resulted in a 12-piece band whose depth of sound and harmonious agility revitalized electric blues. It also makes a statement about the viability of a large band. The catch is that it has to be done right – writing and arranging to keep everyone involved with no wasted or empty space on the canvas, but also economically viable. With twin lead guitarists, twin percussionists, a horn section, and a variety of keyboards, you are immersed not so much in a wall of sound, but ocean waves of incessant, varying intensities.
Loud? Yes, when the occasion arises. Unlike lesser, less secure bands, TTB does not increase the decibel level to obscure the lack of originality or intelligence. There are also softer moments, and moments that let every member of the band shine in their solos. While Tedeschi and Trucks and their solos are front and center, it's the band that counts. To take that ocean metaphor further, Tedeschi and Trucks are like supreme surfers riding the band's waves of music that enable them to reach the incredible.
They began with a bang, "Anyday" from Derek & the Dominoes, through their own singular orginals, to BB King's "How Blue Can You Get" and Tedeschi's cover of George Jones' "Color of the Blues" that she did with John Prine on his 2016 duet album.
The set list varied from the ones on the new excellent live album and DVD, Live From the Fox Oakland, that's due this Friday. That was just fine with me – and the full house in the city's largest venue made just for music, the Municipal Auditorium, that hosted all the big bands in the '30s and '40s, and orchestras for many years after that. 
Pink Martini
If there is one large band that out tours TTB, it has to be Pink Martini, a 15-piece band from Portland, Oregon, whose music is just as eclectic as its members. Playing with symphony orchestras throughout the world as well as playing in countries such as Turkey, as well as the Middle East and Africa, they are just as much at home doing songs sung in French as they are in Japanese. It there ever was a world music band, it is Pink Martini.
Drawing from the music traditions from all over the world, bandleader and pianist (with a flourish) Thomas Lauderdale says without hesitation that if the United Nationals had a band in 1962, it'd be Pink Martini. Prime examples, album-wise, their 2013 album Get Happy featured songs in nine languages, and 2016's Je dis oui! (their 9th) also featured vocals from Storm Large, Ari Shapiro, fashion guru Ikram Goldman, civil rights activist Kathleen Saadat, and Rufus Wainwright, sung in eight languages: French, Farsi, Armenian, Portuguese, Arabic, Turkish, Xhosa, and English. Nor are they an insular group of folks: the band's special guest list ranges from Phyllis Diller to Jimmy Scott to the von Trapp Family to puppeteer Basil Twist.
However, when touring most of the vocals are done by China Forbes, who along with Lauderdale, is the "face" of the band. But live, other members share that spotlight. No one more so than Cuban conga player Miguel Bernal, who sang "Yo Te Quiero Siempre" and during its instrumental interlude danced enchantingly with Forbes. It was just one of many lovely moments that night. They just had to do Forbes' original, "Hey Eugene," which is closest to a signature song they have, and of course they did it very well.
They closed the Mountain Stage show, and brought down the full house in the city's most elegant theater, the Clay Center, with a stunning cover of the samba-exaltação song from 1939, "Brazil," complete with swaying rhythms and tropical delights. 
Southern Soul Assembly
Just five days later, also at the Clay Center, came the roots quartet of the year, Southern Soul Assembly. SSA is the JJ Grey-Luther Dickinson-Anders Osborne-Marc Broussard collective they began a few years ago and take on the road as a songwriters in the round, swapping songs, stories, and inspirations. 
While each one is an accomplished artist on his own, together they seem to feed off each other and spur each other on, whether it be to take it up another notch, take it down several, or take the unexpected turn and make it something delightfully different. Sometimes one or two will sit and listen in quiet amazement, but mostly they do not sit idly by. Rather, they'll slip into the song and underscore it. Watching them, I got the distinct impression that they do not do the same songs every night as before another comes in, you can see him searching for the right instrument, the right moment, the right theme.
This spontaneity keeps their shows fresh, their anecdotes from wearing out, and their fans highly informed. You get a glimpse into the songwriter's mind as well as a door into their life that a lot of shows don't offer. There were many highlights, such as when Dickenson and Osborne swapped guitars mid-song not missing a beat, but perhaps the stunner was the unexpected last encore when Broussard and his deep, gravelly voice did an acapella version of the standard, "For All We Know." It took your breath away.
You could tell it was likely going to be that type of show from the beginning as there were well over a dozen guitars on stage. Most were played, unsurprisingly, by Dickinson, from slide guitar to bass to the two-string coffee can. He was easily the show's MVP. They're on tour for the remainder of the month. Catch them.
Now catch the photos below.