Article
Time to Look Forward to the 2017 FreshGrass Festival
Brandi Carlile, Del & Dawg, the Wood Brothers, more on tap for 2017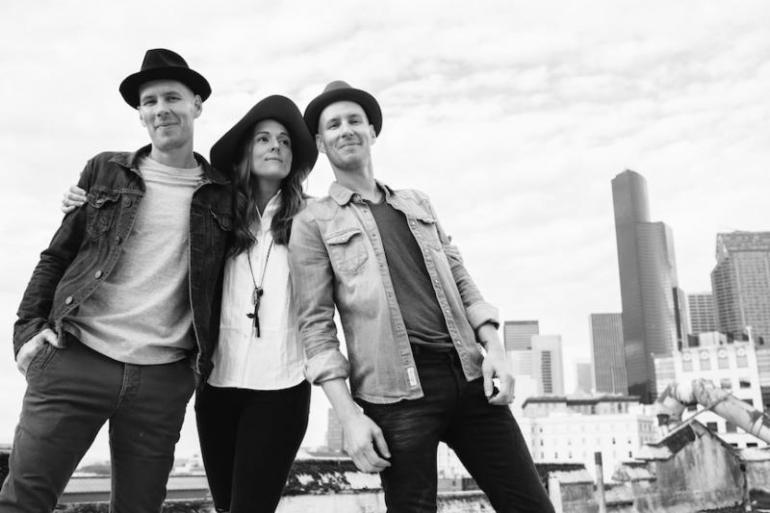 I love a good snowstorm, which is lucky, because here on the East Coast we are getting walloped this week. In fact, right about now, I imagine Joe's Field at the Massachusetts Museum of Contemporary Art (Mass MoCA) is blanketed in a beautiful few layers of snow, right up to the railroad tracks. 
But, come September, that field is going to be blanketed with, well, blankets ... and chairs and dancing, happy people. Because that's where the FreshGrass Festival main stage is, and this year's festival is going to be a really good time.
As you may know, No Depression is part of the FreshGrass family, and we even have a stage in the Mass MoCA courtyard as part of the festival. In the past few years since FreshGrass merged with ND, the annual trek up to Western Massachusetts has become one of my favorite live music experiences of the year, and not just because we're involved. FreshGrass is a fun festival for families and individuals alike. Sprawled out across Mass MoCA's grounds, it presents some of the finest artists in the realm of American roots music -- from legends like Del McCoury to younger artists like Brandi Carlile and up-and-comers like the Page Turners and the Last Revel. 
Before I spill the beans on the entire initial lineup, I'll just share the official word from the press release:
FreshGrass, MASS MoCA's 3-day festival of bluegrass and progressive roots music, announces the first round of bands for its upcoming September fest, with Brandi Carlile, Railroad Earth, The Del McCoury Band with special guest David Grisman, Del & Dawg, The Wood Brothers, Bill Frisell: Harmony, Alison Brown, Son Little, The Brothers Comatose, Carrie Rodriguez, Darol Anger's Republic of Strings, Hackensaw Boys, Rob Ickes & Trey Hensley, The Suitcase Junket, Nell Robinson & Jim Nunally Band, and 2016 FreshGrass Award winners The Last Revel, Victor Furtado, Julian Pinelli, and The Page Turners. FreshGrass, to be held at MASS MoCA on September 15-17, 2017, features bluegrass traditionalists and innovators on four stages and in every nook and cranny of its 28-building, 16-acre campus. 2017's festival will be the first FreshGrass held since MASS MoCA's Building 6 — slated to open in May of this year — has been open, with an additional 120,000 sq. ft. of expanded galleries and performance space.  
Also happening this year is the inaugural No Depression Singer-Songwriter Award. We've already received a number of entries, and folks can continue to submit until May. If you're a singer-songwriter, or love someone who is, this award is a great way to get your music in front of a larger audience. First prize includes $2,500 in cash, a set on the main stage at FreshGrass 2018, and a day recording at Compass Records' studio in Nashville. Learn more at that link.
And then mark your calendar. If you think the initial lineup is exciting, wait til you see what else we have up our sleeves.
Tickets to FreshGrass Festival 2017 are available now. Press play for a taste.