Discussion
Lou Whitney of The Skeletons Passed Away Tuesday, October 7, 2014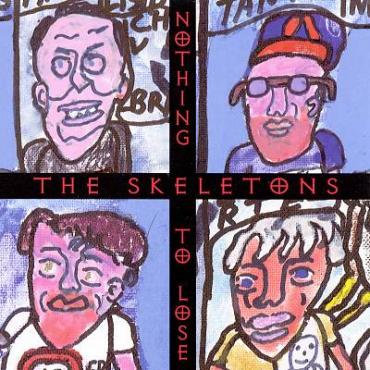 Damn.  Lou Whitney passed away yesterday at 71 after a bout with cancer.  As the great music writer Dave Hoekstra wrote in his remembrance: "Lou was rugged Americana before Americana got gussied up. Next fall's Americana awards in Nashville needs to find a way to honor Lou".  Yes sir!
The Skeletons were one of the best live bands I ever saw.  They were simply a blast, playing a great mix of originals and a wide variety of covers of obscure and semi obscure chestnuts.  Every band member had serious chops. And it was Lou, the bass player, at the center of the proceedings, self deprecating and funny as hell.  As Robbie Fulks reports when asked about his illness, Lou replied "yup, I'm fighting the big fight. Americana vs roots rock".
They were formed circa 1979 to back up Steve Forbert.  In time they were Dave Alvin's backup band, and about 10 years ago I saw them back Bo Diddley.  They also worked with Wilco, The Bottle Rockets, Jonathan Richman, Syd Straw, Robbie Fulks, The Del-Lords, and others.  They got around. 
They also put out one of my very favorite records, Nothing To Lose.  If you can track that down, you're on to something.