Discussion
Win a Copy of Cyndi Lauper's "Detour"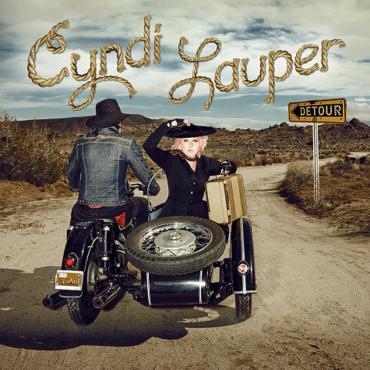 In a note on her website, Cyndi Lauper is quoted as saying, "When I was a really young kid, country music was pop music, so this is what we grew up listening to. These songs are part of some of my earliest memories."
Indeed, it might be surprising to some who only remember the singer-songwriter for her 1980s pop hits like "Girls Just Wanna Have Fun," but Cyndi Lauper has always kept us guessing. And now she's releasing Detour (out May 6) via Mutzarella. According to the press release: 
DETOUR showcases Cyndi Lauper's unmistakable voice on country classics from the '40s, '50s and '60s and features guest appearances from country music stars Vince Gill, Emmylou Harris, Alison Krauss, and Willie Nelson. Lauper recorded the album in Nashville alongside a band comprised of the city's top session players. 
And we'd like to give away one copy of this disc to one lucky ND community member. But first, the track listing: 
Funnel of Love
Detour (featuring Emmylou Harris)
Misty Blue
Walkin' After Midnight
Heartaches by the Number
The End of the World
Night Life (featuring Willie Nelson)
Begging to You
You're the Reason Our Kids Are Ugly (featuring Vince Gill)
I Fall to Pieces
I Want to Be a Cowboy's Sweetheart (featuring Jewel)
Hard Candy Christmas (featuring Alison Krauss)
To enter, just comment on this post, telling us which country classic(s) you'd most like to hear Cyndi Lauper tackle. It could be one of the tunes that's on Detour, or it could be something way off in left field. You have until 6 p.m. Pacific on Thursday, May 12, to enter. Anyone may enter but the prize can only be shipped to a U.S. address. Comments on Facebook or Twitter cannot count toward the contest. 
Good luck!