Discussion
Win a Copy of Sara Watkins' "Young in All the Wrong Ways"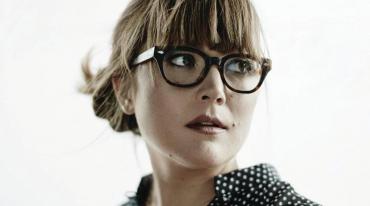 We've been fans of Sara Watkins for a long time. She was on our print cover as part of Nickel Creek, we danced on the grass as she performed with supergroup I'm With Her (along with Sarah Jarosz and Aoife O'Donovan) at last year's FreshGrass Festival, and we've eagerly awaited projects like The Watkins Family Hour (with her brother, Sean Watkins, among other great musicians) and her solo albums.
On her third solo album, "Young in All the Wrong Ways," released today on New West Records, Sara Watkins reflects on what you leave behind, for better or worse, as you move forward into adulthood, with songs that stake her claim as a strong, confident songwriter, singer and musician who has something to say and engaging, beautiful ways to say it.
We'd like to give away a copy of "Young in All the Wrong Ways" -- on your choice of CD or vinyl -- to one lucky ND reader. To enter, tell us in the comments below about your favorite Sara Watkins song from any era of her career. We'll pick at winner from comments posted by Friday, July 8, 2016, at 6 p.m. Pacific Time. Anyone can enter, but the CD or vinyl can be sent only to a U.S. address.