Discussion
Win a Limited Edition Gold Vinyl of Justin Townes Earle's 'Kids in the Street'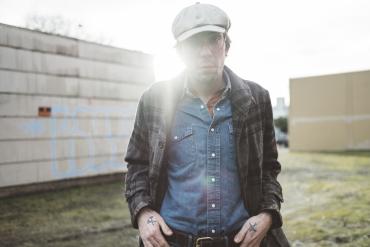 For his eighth studio album, Kids in the Street, Justin Townes Earle headed to Omaha, Nebraska, to record with Mike Mogis (Bright Eyes) at his ARC Studios. The disc is a delicious romp of blues and rock-infused singer-songwriter tunes, driven by Earle's powerfully driven guitar work and inimitable vocals. 
According to a press release: 
Now embracing sobriety, marriage, and impending fatherhood, Earle is enthusiastically looking to the future. "Life has changed a lot for me in the last few years," he reflects. "I got married and am getting ready to become a father, and this is the first record that I've written since I've been married. There's definitely an uplifting aspect to this record in a lot of ways, because I'm feeling pretty positive." He continues, "When I wrote songs in the past, I was looking in on what I was feeling, but this record's more about looking outward on what's happening, and writing about subjects like gentrification and inner city strife. This record also has more of a soul influence to it, and it's got a deeper connection to the blues than anything I've done before."
We're so fond of the album, in fact, that we've teamed up with our friends at New West Records to give away a signed, limited edition gold vinyl version of the album to one lucky No Depression community member. 
To enter, just comment on this post telling us your favorite Justin Townes Earle song and why you love it so much. Comments posted on social media don't count. Anyone can enter but the prize can only be shipped to a US address.
You have from now until Thursday, June 8, at 9 p.m. Eastern time to enter. The winner will be notified shortly thereafter. Good luck!