Interview
Banjo Balancing: An Interview With Laney Jones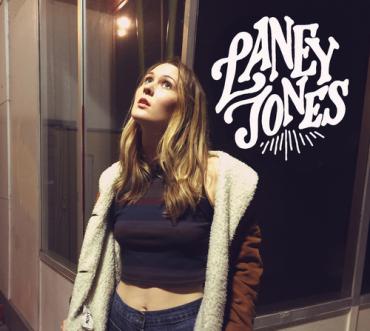 Laney Jones manages to take a traditional folk and bluegrass instrument and create unique and mindblowingly creative music with it. Its not quite folk, it has hints of pop perhaps, and it rocks like no other. She certainly doesn't shy away from her love of the instrument, and knows when the voice of it speaks best (occasionally trading it for the sound of a Gibson acoustic). That balance is what set this gal apart and allows her to deliver her music with passion, fervor, and fun…I mean, watching these folks perform is something to behold.
Laney and her band have a new record on the horizon and are kicking off a PledgeMusic campaign to help fund the tail end of it. We chatted with the songwriter about touring, finding a community while on the road, and what to expect in 2016 from the artist and her traveling band. Check it.
RLR: So, how do you feel about the current state of affairs regarding banjo in popular music?
LJ: Great question! I think the banjo has great potential to create amazingly unique sounds but it's highly underutilized. It's gotten this rep of being solely used in particular styles like bluegrass or country music but it can be played so many different ways. It was originally invented to be a more percussive instrument rather than the three-fingered twang sound it's known for today. The main band I think of when I think pop and banjo is Mumford, but even there, it's the same stylistic thing. Though there have definitely been some cool bands to use it in some creative ways: Black Keys, Iron and Wine, Sufjan Stevens.
I feel like I'm sort of an activist for the banjo. I entered into playing it 'cause I just loved the sound of it. I connected to it in my hands. I've studied some of the traditions of it but I'm truthfully more of a songwriter at heart. I especially enjoy writing more indie rock tunes now that I have a band, but I still love playing banjo. I figure why not bring it along into that world. It's totally cable though a surprise to most. Maybe that's a good thing?
RLR:  Your last record Golden Road came out in mid 2013. How have you felt your sound might have evolved since then? Or, can we expect something similar to that record on this latest self titled release? When someone mentions "Laney Jones" my mind immediately wanders to the roots side of the spectrum, but it seems like you may have infused some deeper sounds of rock n' roll into this latest effort. Want to elaborate on that direction?
LJ: When I first was learning to play banjo, I delved into listening to all things roots. Artists like Gillian Welch, Bob Dylan, Hank Williams, and Louis Armstrong were my heroes. I filtered my writing through them and Golden Road is what came out. With this new record, I feel like I took that filter off. I recorded it right after leaving Berklee College of Music and while there, I studied not only in their American Roots program and banjo but also top 40 songwriting and voice. This definitely is not a pop album nor is it a roots one. It's electrified but still organic. I steal elements from a lot of different stuff I like to listen to and didn't limit myself. It feels more of mine own because of that.
RLR: You have some pretty strong ties to Boston (ala the Berklee connection) and a strong fan base here, though you has strong ties elsewhere as well (Florida). Cambridge/Somerville/etc has a really tight knit community in the folk realm. Have you been able to experience much of that here in Massachusetts? How about in other places you have been, lived, or experienced?
LJ: Boston is a special place. There are so many artists that are putting awesome music like The Novel Ideas, Darlingside, Ian Fitzgerald, (and I could list tons more), but it's never been cut-throat. It's more inspiring and helpful than anything, so we can grow together. Club Passim (aka old Club 47) plays a big part in nurturing the scene there. It brings great music to the community while giving a chance for younger bands to grow on their stage. I feel super fortunate to be and have been a part of that. I actually just received a grant from Passim's Iguana Music Fund to help get this project off the ground. My booking agency is also located in Somerville. There are too many souls for me not to call Massachusetts home in a way.
RLR: How about in other places you have been, lived, or experienced?
LJ: Truthfully, I haven't lived many places to comment on the musical community and when I stop on tour, it's brief. Though I was super impressed with Wichita, KS. My band and I didn't know anybody there but we were playing at a local fest. The booker put me in touch with the organizer of this Facebook group that houses musicians on tour and they hooked us up! It wasn't even a community of just musicians. Just cool people who were willing to let artists on tour crash on their couch or spare bed.
RLR: So what does 2016 hold for Laney Jones?
LJ: Well my band and I (Laney Jones and the Spirits) will probably be playing in a city near you. We'll be touring this new album all over the US this year. We've also been writing a lot of new material and already starting to work some of it in. It's groovy stuff with banjo. So I'm already looking forward to the next one! (laughs)
RLR: And finally, pitch us all on the campaign and get folks to pledge today!
LJ: Well this album is the culmination of my experiences of the past two years, going from a Berklee banjo student to touring full time. I find in myself and a lot of artists I know, it's hard to be satisfied what you've done before. There's maybe little things I'd change to this album, but when I listen back there's always something that amazes me on too. It was a collaborative effort. The teachers and artists that influenced my writing and playing to my producer and musicians on this record, made it something unique.
I wouldn't say this is something you've heard before. I know there are a lot of artists out there asking for support for future projects, but this one is completely done and ready for your listening pleasure. We're already getting nods from music press such as Paste Magazine (and after our interview Rolling Stone Country) and by pre-ordering on PledgeMusic you'll get an exclusive look at the making of the album plus an instant download of lead single "Allston".
You can check out Laney's PledgeMusic campaign right here, and I encourage you to do so: http://www.pledgemusic.com/projects/laneyjones/
In the meanwhile, check out the video for the first single "Allston"…