Interview
Bootlegger David Ramirez on Solo Tour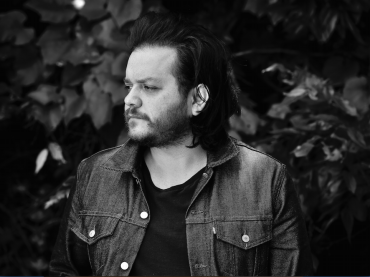 Texas-based singer songwriter David Ramirez is in the middle of his "Bootleg Tour." Not only is Ramirez encouraging the recording of his live solo shows, he's actively participating in it. In fact, every ticket on the tour comes with a link for a free download of his concert, and Ramirez is hoping his fans will swap audio files from city to city.
"If they're fans of the music, they've heard what I do before the show," Ramirez explained. "So I think it's really important for me to keep things fresh and different."
The idea to record the tour started with Ramirez' manager.
"We were talking about the Grateful Dead and how they would encourage people to bring tape recorders to the shows and record them live," Ramirez said. "It created this culture of trading tapes and cassettes. We were pretty fascinated by that idea, and I didn't know anyone who's been doing that. We thought it would be fun, so we made it happen."
Each show on the tour features a different set list drawn from all of Ramirez' albums, including tunes off his latest release, Fables.
"I'm excited about it. I think it's going to push me in a lot of different ways," Ramirez said of the challenge of creating a unique show for each city. "I can't just play some 50-odd shows with the same set list every night. It will be fun to change it up."
In addition to his own songs, Ramirez is adding some covers to his set – a different one in every city – and including a local musical friend on some of the stops.
"Depending on the town and who I know there, I'm going to be inviting friends to join me on a song or two, so that will mix up the evenings as well. That's really exciting for me to invite friends on stage and work together."
For Ramirez, it's all about the songs.
"I'm always trying to write," he said. "I love it. That's the most fun part to me."
While the songs aren't always autobiographical, Ramirez has to connect to his subject.
"It's extremely personal, even if the stories I'm telling aren't necessarily about me specifically. They mean the world to me," he noted. "I need to have a relationship with what is going on in the music and in the lyrics. I really believe in music, and I believe in art, so even if the stories I'm telling aren't dealing with me personally, they're stories I care about and I think are important."
In the end, it comes down to authenticity.
"It doesn't have to feel authentic, it has to be authentic," he commented. "I've always lived under the rule that if I don't believe in a song, then I'm not going to put it out. So I have to believe it first because if I don't believe it, and I'm the guy singing the song, who will?"