Interview
Canada-based singer/songwriter Cayla Brooke reveals roots in blues and Barbra Streisand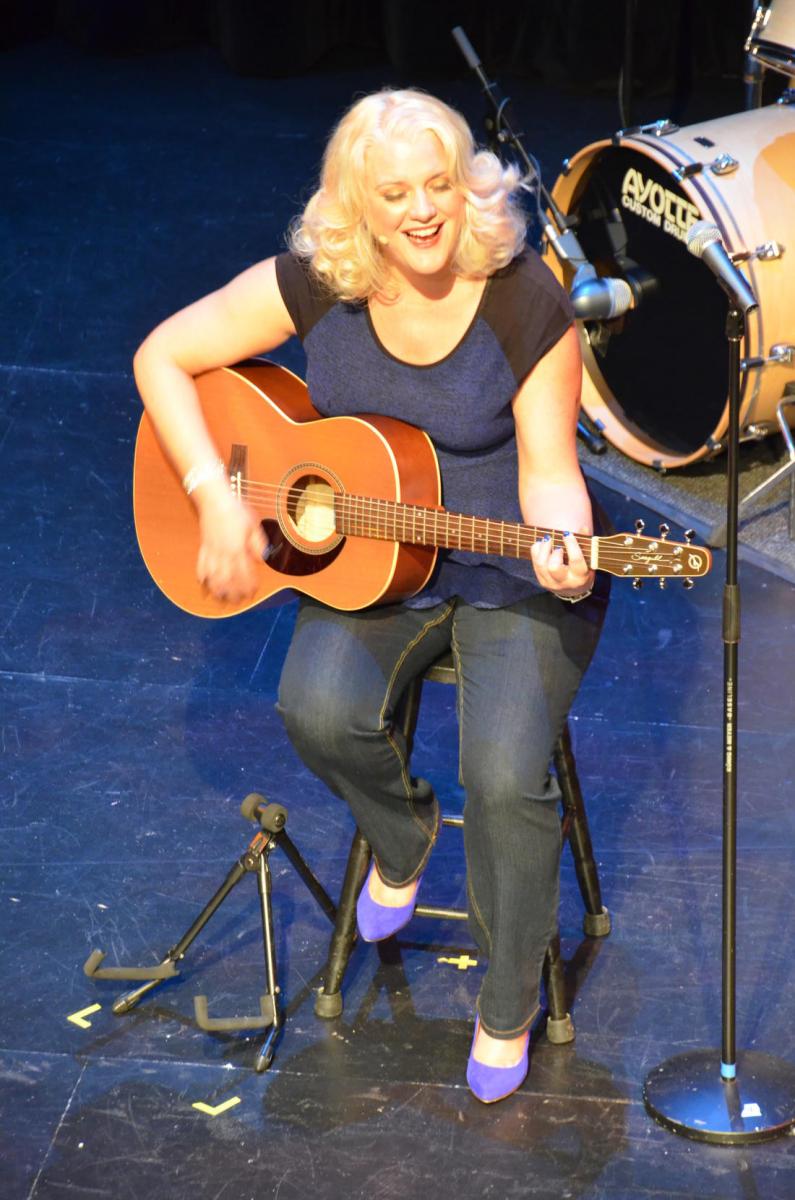 Canada-based singer/songwriter Cayla Brooke balances a hybrid of jazz, rock, and blues. Her new album, Plush Red Chair, plumbs the depths of  her personal life while reflecting her diverse musical inspirations.
Q: What was your introduction to music? How old were you, and how did it affect you?
A: My first introduction to music would be in church. I may have been born in a pew as I was there so much during my youth. The church was full of incredible musicians. Every Sunday there was a new performance by the 120 voice choir or singers I looked up to. It was natural progression for me to want to perform.
Q: Did you grow up in a musical environment?
A: Besides the church environment, my mom was a big fan of music and the arts in general. Judy Garland, Nat King Cole. She loved Big Band and jazz. She is the one who introduced me to the arts - taking me to "King Lear" at the age of eight (which I don't recommend), musicals, and such. My father loved country music and all things twang. And my older siblings were into the hip music of the day. Looking at that it's no wonder my music is rather eclectic.
Q: What styles of music had the greatest impact on you creatively?
A: I love good music. Jazz seems to infiltrate a lot of what I do, but I am far from a jazz purist. There is a soulfulness that breaks through most of my vocals; my Gospel background no doubt. It's that eclectic background that feeds my music now. Hints of country, blues, and rock. I'm old enough to not care about settling in a box, genre-wise. I sing what I like which turns out to be a blend of many different styles. It's a good representation of who I am as a person.
Q: How did you learn how to sing and write song?
A: Besides attending church? When I saw Barbra Streisand in Funny Girl on television at the age of eight everything changed. I wanted to be Fanny Brice. I wanted to be in the Ziegfeld Follies, talk with a Jewish accent and live in New York. If there is one singer who has had the most impact on me it would be Streisand. She taught me how to sing. I spent hours in my room listening to her every note. Mimicking her. If you listen, you can hear her influence in a lot of what I do.
I love writing. Lyrics come easy for me, although I always feel the last song I wrote is the last one I'll ever write. I'm surprised when another set of lyrics come out of me. But I love co-writing the most. It's that collaboration of different techniques and styles. Creating something that is unique only to the partnership.
Q: What was the first song you ever wrote?
A: I put Gospel lyrics to a boogie. "Some Men Like to Boogie Woogie." It was epic.
Q: What is the most personal special track on Plush Red Chair and why?
A: Plush Red Chair is a personal album. Each song owns heart real estate for me. But, if I were to choose one song it would have to be "You Didn't Break Me." Life can be difficult for us all. My life was no exception. There was a moment in my life; however, when I realized something. That not living my life the way I am supposed to. Not following the dreams of the three-year-old little girl inside of me. Allowing life to happen to me instead of me happening to life. In doing that, I had allowed the circumstances of life and those who had been cruel to me to beat me. I had let them all win.
I was no longer a wild pony but a tired old pack horse. Broken. "You Didn't Break Me" is about that specific moment that happened at my sister's funeral a decade ago. It was like a light. A tiny light. But I saw it, and it grows brighter every day.
When I first approached my writing partner, Bill Sample, with this song, I only had a melody for the verses. I didn't have any ideas for a chorus. Bill and I were struggling to find something that worked. Then Bill said, "How about we go in a different direction. Let's think Adele." He played the stellar intro to the chorus; I started to sing. We both looked at each other. The hair on our arms standing on end - always a good sign. We had it. I tried to sing through the rest of the song. I couldn't. I bawled like a baby. At the end we hugged each other. We knew we had something special. When Bill and I got together the next week to write I asked him how his week had been. He replied, "I'm still recovering." From what? I asked. "That song! I shook for hours after that song!"
Q: What artists influenced you the most growing up?
A: Barbra Streisand, of course, Ella Fitzgerald, and Judy Garland. I love a big voice. I also loved Elvis Presley and Ray Charles. I had almost every album from Gospel great Andre Crouch. As an adult, hearing Eva Cassidy had a huge impact on me. Her sound resonated with me. She sang what she wanted and put unique twists on classic songs, something I like to do as well. I felt a kindred spirit with her - so much so I wrote a show about her life and music and toured with it for some years.
Q: How have you evolved creatively?
A: I have a clearer understanding of who I am as an artist. The industry would have chewed me up and spat me out had I followed my dreams at a young age. I'm now at a time in my life where I know who I am as a woman and a musician. I have a story to tell. Before I was a pretty girl with a pretty voice. Now there is a depth to what I sing. A lifetime of experience, trials and triumphs. There's attitude and humor. Mostly there's a connection between my heart, and my voice that wasn't there before and I like it.
Website: