Interview
Catching up with Oklahoma's Travis Linville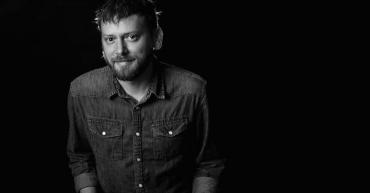 A gifted singer, songwriter and instrumentalist, Travis Linville has been an important part of Oklahoma's music scene for years. When he's not making his own music, he's helping others with theirs. Linville has been the go-to guitarist for Texas Americana star Hayes Carll for over a decade. He also teaches songwriting and performance classes at the Academy of Contemporary Music at the University of Central Oklahoma. Occasionally, Linville even finds time to produce albums for other musicians.
Recently, he worked with Oklahoma City's Carter Sampson on her latest release, Wilder Side.
"Working with someone who has a voice like that is really easy. She's great," Linville said. "I started with Carter's vocals, which I thought was important, then what I tried to do conceptually was to take Carter's singing and playing acoustic guitar and add a lot of really nice background instrumentation to support what the actual focus should be. It turned out really nice because you can't go wrong with a voice like Carter's."
Linville has been teaming up with highly acclaimed Austin-based musician Hayes Carll off and on since 2006. Known for his smart and insightful lyrics, Carll released his fifth album, Lovers and Leavers, in April, over five years after his very successful KMAG YOYO. It's a beautiful, reflective collection of songs, perhaps something of a departure from this talented artist's often humorous and occasionally sarcastic songwriting.
"The first time we met, he [Carll] came to one of my own shows in Oklahoma City," Linville recalls. "I think he got up on stage and played with us a little bit, and I'm pretty sure I stole his capo."
At the time, Linville and Carll shared the same Austin based booking agent. When Carll found himself in need of a guitar player a few years later, Linville took the gig.
"We were well matched," Linville says. "We were friends anyway, and we became really good friends."
It's a partnership that works well for both artists.
"I'm still playing with him but not this year. It's a record release year for him. It's a little more than I could potentially do. He's very busy. He has an all-Austin band now. He didn't mind flying me all over the world for a lot of years, but it's probably a little more convenient for him to have everybody right there," Linville said. "I've ducked in and out of his band before, sometimes by my own choice for different reasons and then sometimes just because it worked better for him to do something else. It's sort of an ongoing positive relationship."
Meanwhile, Linville has been busy with his own music. With nine albums of original tunes behind him, he has plans to release a new LP, Up Ahead, this February. While Linville produced the album and played a lot of the instruments himself, he also called on a few talented friends like Carll's percussionist Mike Meadows, Flaming Lips' drummer Matt Duckworth, keyboard player Ryan Jones and bassist David Leach.
Although Linville admits it can sometimes be hard to judge his own music, for the most part, he knows what he's after.
"Basically, I have a pretty good idea of how I want things to go. Usually that idea changes a year or two after the record is done and out," he laughed. "But when I'm making it, I generally know what I want it to do."
Linville has his own unique approach to songwriting.
"I don't do it for therapy necessarily, and I don't really do it for fun," he explained. "I have to really feel like I want to make a song happen. I like songwriting. I'm comfortable with it to a point that I don't feel like I'm searching for something or grinding at something that's elusive anymore, which is how you feel about it for a long time. It's a little bit easier."
According to Linville, inspiration can come from anywhere, but more often than not, it comes from songs he likes.
"Maybe there's just something about the rhythm of it, something about the way the lyrics roll," he explained. "Then when I'm done with my own song, it has nothing to do with that. It was just the skeleton that allowed me to sit down and write a song."
Catch Linville live every Wednesday at Tulsa's Mercury Lounge or visit him at his own festival in Tahlequah, Okla. this month, the 9th Annual Illinois River Jam, featuring John Fullbright, Levi Parham, Samantha Crain and many more.