Interview
Cody Dickinson, North Mississippi All Stars Highlight Fourth Telluride RIDE Festival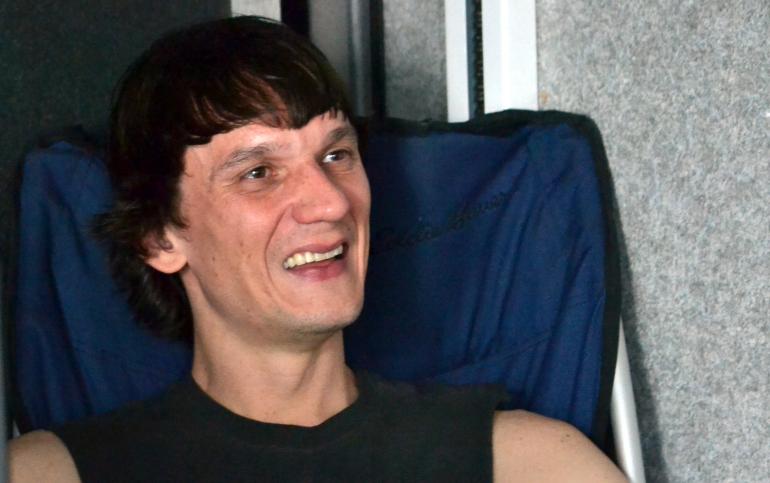 I caught up with Cody Dickinson, drummer, keyboardist, rub board player and vocalist of the North Mississippi All Stars backstage just prior to their Telluride Town Park MainStage Sunday show at The Fourth Annual RIDE Festival (July 11 and 12, 2015) in Telluride, Colorado, where the NMA also played a blistering late night sold-out set in Telluride's venerable Sheraton Opera House.
This  RIDE Festival featured the likes of Jonny Lang, Gov't Mule, The Temperance Movement, Band of Heathens, Dorothy, Bloodkin, Jeffrey Foucault, Zella Day, Moon Taxi, Ayron Jones and the Way, Mike Farris, Baskery, Current Swell, The Yawpers, Joint Point, Joan Osborne with Trigger Hippy, Widespread Panic doing two consecutive nights of long, mind-blowing sets -- and so much more, including Warren Hayes guesting all over the place. For my money, the North Mississippi All Stars nailed it, hands down. Their shows were definitely the best of the best on a weekend of many, many magical musical mystery moments in the cool Western Slope high Rocky Mountain air. New Mexico's own outlaw/guitar gunslinger Eric McFadden rode shotgun as a guest performer with the All Stars -- an extra bit of lagniappe sweetness -- and Lightin' Malcolm, who gave us magnificent solo hill country blues sets himself, held down the bass duties with the All Stars with sweat, swagger, and inimitable style. 
And then add fine weather, fine Colorado craft-brews, and legal recreational cannabis into the weekend's joyful mix!
As I entered his backstage trailer, I found Dickinson earnestly engaged with his iPhone, texting with frustrated determination.
Cody Dickinson: The owner of the Cincinnati Bengals, Mike Brown, is here and one of my friends is trying to get me to text him. But it's not going through. Oh well. Weird. I'll phone him later on.
Bill Nevins: Very cool. Hope you reach him. Hey, we watched one of your recent NMA videos, posted on the RIDE website. Great stuff.
Yes, I make those videos. It's my passion! Thanks.
Where's your music going? What's next?
Well, its been a real exciting year. We released a couple records that are conglomerations with different bands, like The Word with Robert Randolph and John Medeski, and North Mississippi Osbourne with Anders Osbourne. And you know my brother Luther also plays with the Black Crowes and I'm with the Hill Country Review. But the All Stars are starting to record our own music again, and that's exciting. We're going to different places to record -- like we were in New Orleans and we'll be going to New York. We usually record in Mississippi, so it will be fun to travel to different states and try to bring the feel of those places into the music. At least that's the idea we're working on. 
So this will be recorded live?
Yeah, kinda live. It's very much improvisation-based, but we're also gonna go in and do certain things in post-production, edit and maybe over-dub. Right now we're going for lean and mean, back to our strength, which is trio-based blues, [the kind] we play on our record World Boogie is Coming and, I expect, on the new album we have in the planning stages now. I listen to a lot of great players -- I've been inspired by Gary Clark and others lately.
Who else do you listen to?
Of course, I grew up on classic rock and I love the Allman Brothers and all that stuff. But lately, I've gotten way into pop music. I listen to very contemporary music. And lately, I've been listening to a lot of hip-hop. ASAP Rocky and Kendrick LaMarr, and Florence & The Machine and Thirty Seconds to Mars, Jared Leto's band.  They really inspired me, seeing how they apply what Jared learned in movies and TV, and I'm trying to apply that to our videos.  Really, it's all over the place.
Sounds like it!
I think we're at our best, though, when we're playing old traditional music.  That's lot of what we will play here tonight. We just love these Colorado audiences! Telluride and the RIDE Fest are very very special to us.
(Photo by Fred Knight)