Interview
Emma Klein: From Taylor Swift to "Chocolate Covered Glasses"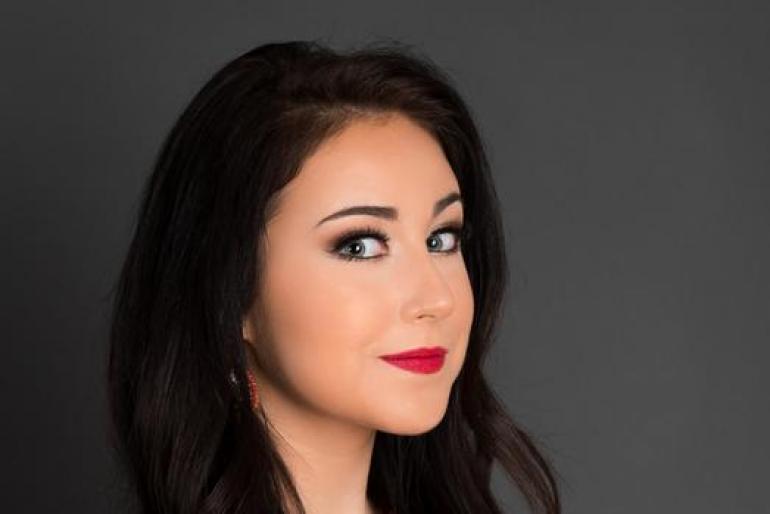 Q:
When did you start to sing? What inspired you to enter the musical field?
A: Well, I've been singing ever since I can remember, but I got more serious about pursuing a music career when I was 10 and got a guitar from my grandpa for Christmas. After that, I tried to learn every Taylor Swift song and then started writing my own songs. When I first started performing, I would go to open mics in my town, Huntsville, AL, and the older people were always so kind and supportive of me.  Very soon, even though I was so young, I felt part of the singer/songwriter community.  I was fortunate enough to be able to learn from great local musicians in my own town!
Q: How did you get into country music?
A: I wouldn't say that my music is very country; I would say it is more of a folk-pop sort of sound. My parents were never musicians themselves, but growing up there were always various records playing from great artists like Joni Mitchell, Johnny Cash, Patti Griffin, Dolly Parton, and so many other amazing people that I would like to say inspired me to get into music.
Q: Growing up, what artists inspired you the most?
A: Like I said before, Taylor Swift was always a huge inspiration to me because unlike many popular artists today, she writes all of her own music. I also especially love John Mayer, Brandi Carlile, Joni Mitchell, and so many other artists. I have a lot of respect for anyone that puts themselves and their music out there, because from personal experience,  it requires a lot of bravery!
Q: How did you end up singing  "Chocolate Covered Glasses"?
A: When I was 12 and had just began writing my own songs, I started singing at songwriter's open mic at a local coffee shop. I met [songwriter] George Wells there and through the years we have kept in touch. I was so excited that he asked me to be part of his song; that is so different from the music I typically sing.  He put together such an awesome team of people to bring the song to life!  I was very honored to be a part of the group of great musicians!
Q: Were your parents supportive of you becoming a singer?
A: Yes, since I am only 16, I wouldn't be able to do much without their support! They have driven me to all my shows throughout the years, and are incredibly supportive of the career I am pursuing which isn't always the most inexpensive thing. 
Q: What are your goals for the future as an artist?
A: I would love to get to the point where I can financially support myself from music. Whether that be through writing songs for other people or becoming successful enough to sing them myself, I would be very grateful.
Website: https://www.emmakleinmusic.com