Interview
Eric Brace talks about The Birchmere & Seldom Scene, East Nashville and Red Beet Records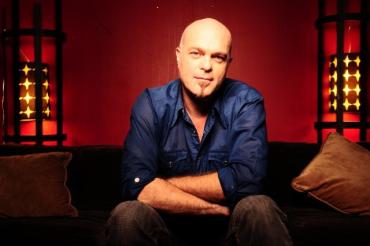 Eric Brace, along with co-conspirators Peter Cooper and Thomm Jutz, paid tribute to the Washington, DC, music scene, Seldom Scene, and the fabled Birchmere on the 2016 release C&O Canal (Red Beet Records).  I'm not sure I can add much to Lee Zimmerman's review other than to say it inspired me to reach out to Eric to get the complete story behind the album and a whole lot more.  Along the way we talked about his band Last Train Home, The Birchmere, East Nashville and Red Beet Records, his partnership with Peter, their Grammy nomination, and working with Lloyd Green, Mike Auldridge, and Jerry Lawson.
HB-Thank you for all the music you've sent me over the years. I went on a Red Beet Record listening binge in anticipation of our conversation. It is a very impressive collection of albums.
EB-Thank you!
C&O Canal (2016) is a wonderful tribute to the Washington, DC music scene of the 1970s and '80s, which would be pre-Americana.  Americana wasn't a genre then.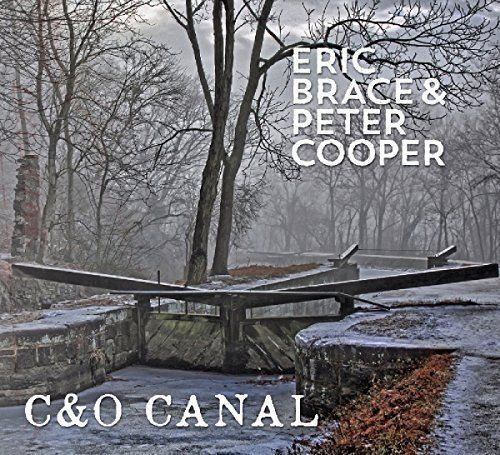 Yeah, that term hadn't been invented but the things that were going on in Washington back then to my teenager's ears were all linked. The bluegrass and the country-rock and the bar band blues of the Nighthawks and the Skip Castro Band, the rockabilly of Switchblade, and Danny Gatton. To me it was all of a piece and it came from Washington being kind of a southern town musically. That came about during World War II when a ton of people came up to DC to run the war and to build the Pentagon.  A lot of hillbillies came in from West Virginia, southwest Virginia and North Carolina. A hundred thousand laborers came in and they had to be entertained. There were all these hillbilly honkytonks and R&B roadhouses popping up all over DC. DC was really an interesting musical cauldron and people forget that. It was really an important city for a long time.
You and Peter both talk about seeing shows at the Birchmere in the liner notes to C&O Canal.
When the Birchmere opened in 1971 or '72 it was a pizza and beer joint in a rundown, out of the way area of Northern Virginia that was surrounded by auto repair shops. DC at that time was considered the bluegrass capital of the world. It called itself that and it was true. Folks like Don Reno, Buzz Busby, Bill Harrell, and the Country Gentlemen had begun there and were still there. The Seldom Scene started there in 1971. Tony Rice was living near there down in Fredericksburg, and bands were moving there the way bands used to move to Austin and now to East Nashville.
Bluegrass bands were just flocking to DC and the Birchmere started booking bluegrass bands sort of as an afterthought. There was a little teeny stage and the Seldom Scene were just getting started and they were playing once a week in Bethesda, Maryland, at a place called The Red Fox Inn. Then they started alternating once a week in Maryland and the other week at the Birchmere, and finally it turned into every week at the Birchmere. They started doing every Thursday night starting in '72 or '73. They all had fulltime jobs so they didn't travel. If you wanted to see this great band you had to go there.
People would line up and back then the drinking age was officially 18. I'm talking mid '70s when I was in high school. Not only was I not 18 but most people didn't care. They weren't checking IDs and there wasn't the very necessary fight against drunk driving back then. I'm not a fan of a drinking age, period. I feel like as a society we can teach our youngsters how to drink properly without having to impose that on them. The Birchmere was just a casual, rowdy place and they didn't really card me. I'd go with a couple of friends from high school and sometimes their parents or my parents and there were always pitchers of beer. It was just so damn fun and the Seldom Scene put on such a great show and they always had guests coming in. I saw Emmylou Harris sitting in with them in this little club. I saw Lowell George. I saw John Hartford and Tony Rice. All these people would want to come and sit in with them because it was so fun. If you were on tour and you were an acoustic musician or country-rock singer you'd hop up on stage at the Birchmere with the Seldom Scene.
That was a huge introduction to what now would be considered Americana. They opened that door for me. I'd go to the Birchmere to see people like Rodney Crowell, Nanci Griffith, Richard Thompson and it started to become a real venue.  They moved location twice, each time becoming more and more of a concert hall. Now it is a six hundred seat listening room. Totally world class but it doesn't have that sawdust-on-the-floor, pizza-and-beer vibe that it used to.
When did the Birchmere become the listening room with signs on the table? I've heard musicians say that's why they love to play there but at the same time you want the audience to be involved.
Every venue has to strike a balance. Some of the kinds of music that get performed there are in direct opposition to people sitting still and shutting up. But for a singer-songwriter like Nanci Griffith or John Prine it is really great to have people listening to you. I've come to learn and appreciate that with Peter, who really appreciates a quiet audience. My musical experience was with a guitar pop new-wavy kind of band in the '80s that my brother Alan and I had in Washington called B-Time. We would play rowdy clubs in DC and my band Last Train Home was very encouraging of rowdy audiences so I kind of got used to noise. Peter is much more of a "here are my carefully crafted story songs and I'd like you to be able to hear how they go." A place like the Birchmere is much more conducive to that kind of experience and I've grown to appreciate that.
The Birchmere started enforcing that when it moved to its second location and started putting folded pieces of paper that would say "Shhhh. Please don't talk during the performance." That was really an education and that venue was a school for us as Peter says in the liner notes of C&O Canal. It was a place to sit and listen and learn the craft of performance and storytelling and songwriting. We were pretty lucky to be there over those years when we were both just soaking up music in the way that only younger folks can do. 
How did C&O Canal come about as an album?
Peter and I had been talking about it for a long time. The impetus was that we had been performing a couple of John Starling songs live but we had never recorded them, "All the Way to Texas" and "C&O Canal." Starling was the lead singer of the Seldom Scene and we started talking about how they introduced us to so much of what we love now. We had already recorded Herb Pedersen's song "Wait a Minute," which had been the Scene's "greatest hit," in a way. And for both of us, the Seldom Scene were a direct line to so many things. Backwards to the Stanley Brothers and hardcore bluegrass of Flatt & Scruggs and Jimmy Martin. But it was also a direct line to people like Gram Parsons and Emmylou Harris. Putting the album together was really just an excuse to play songs that we loved from back then, and once we started expanding it away from just the Seldom Scene we wanted to include other Washington area performers. We had a fun time putting together that list. We could have gone on and on and it could have been a box set (laughs) but we thought we'd stop at ten.
Thomm Jutz, who was our very close collaborator and helped with the arrangement of all the songs, recorded it, engineered it, mixed it and played guitar and sang. He's from Germany but he grew up listening to a lot of that same stuff through a couple of really great German DJs that were playing folk and bluegrass and country music over in Germany. It was very much a three part collaboration rather than just the duo of me and Peter.
Could you talk about the history of Red Beet Records?
I had been living in Washington and was writing for the Washington Post covering the local music scene. When I moved to Nashville, record labels were still a viable path for musicians wanting to move ahead with their career. One of the reasons why I decided to move down to Nashville with my band Last Train Home was the hope of getting signed to one of the labels down there that were doing very well and doing important work. Labels like Sugar Hill, New West, Compass, and people like that. Those labels still do exist but at a much reduced level just because all labels are working at a reduced level. Last Train Home was touring really steadily and we were putting out our records on a DC indie label (Adult Swim Records) that was owned by Jeff Nelson, who was the drummer in Minor Threat and also the co-founder of Dischord Records. He liked alt-country, as it was called then, as much as he liked punk rock, so he started this other label to help put us out. We were putting stuff out on the Adult Swim label and then a German label called Blue Buffalo.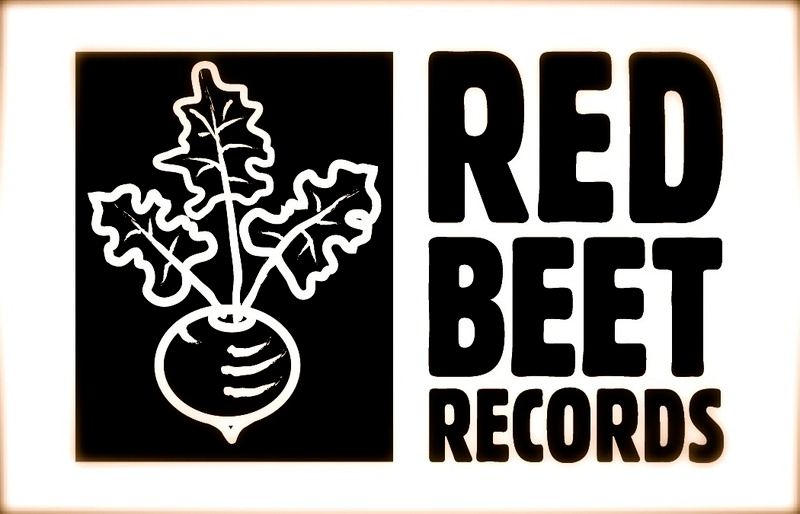 I realized that most of the legwork for both of those labels was stuff that I was doing, so when I moved down there we were recording an album and I just thought we might as well put out our own records. When I moved into the East Nashville neighborhood it was just exploding. It was really taking off and I was getting to know the whole scene down there. People like Duane Jarvis, Elizabeth Cook, Todd Snider, and Thad Cockrell and folks like that. And Kevin Gordon, Jon Byrd, Amelia White and Garrison Starr, the list is long! One of the first things I thought was I'll put out an East Nashville compilation record and document this scene. My wife and I figured out how to register with the state of Tennessee as a company. We had a logo worked up and thought up a name, which is hard. It's hard to think up a name for a label! You want something that hopefully will be around a while and people will associate it with something good. I was thinking about things like Apple Records and its close association with the Beatles. I was thinking of Tomato Records and I remember buying all the Townes Van Zandt records that came out on Tomato in the '70s. We were thinking about Beet Records but realized that people would probably confuse that with Beat. We thought maybe that was good (laughs) but we batted that around for a while and settled on Red Beet Records. I think it has a nice ring to it, a nice cadence to it, and I'm lucky that we found it. I realized after the fact that there are a bunch of indie labels with the word red in it.  There's Red House Records with Greg Brown and Redeye distribution out of North Carolina and probably a couple dozen more. I thought, okay, we're in good company.
We thought we'd first try and capture the local scene because that was important to me. One of the things I admired most about Dischord Records, the punk label up in DC, was that it captured a very specific place and time and style. When I lived in Boston there were labels up there like Throbbing Gristle that also captured a time and a place. I really admired the indie labels that focused on a specific scene and that's what we wanted to do. The Americana world was really taking off down in Nashville when we started Red Beet Records and there was cross collaboration between our artists and the Americana Music Association. We were really involved in a lot of those Americana festivals for many years. I think that we were an important part of that scene. Less so now just because we are less active and less involved in the Nashville scene, but I think we really captured it for a nice stretch there. We did three East Nashville compilations. I think we really caught some of what was going on in East Nashville.
It was important for me to do those so we wouldn't be purely a vanity label putting out my projects, Last Train Home and then the duo albums (Eric Brace and Peter Cooper). We wanted to be sure that we did a few other things.
For the last five years Lindsay Hayes basically took over the running of the label. She went from an assistant to being fully in charge and she is extraordinary. Lindsay really kept things going when I was thinking about the making of the music side of things. She just recently moved on and is working for Holly Loman at Wingman out of Raleigh, NC.
How did you and Peter start working together?
We met when I was writing for the Washington Post and at the same time I was really just launching Last Train Home. What I would do in the pre-internet days was compile lists of all the newspaper music writers. We put out our first record in 1997, another one in '99 and we had just gone down to Nashville to do our first shows down there.  I think it was at a Billy Block Western Beat show that I met Peter. He said, "I got the records you sent and they are really nice. Keep me posted." Peter was a music writer for Nashville's Tennessean newspaper. We had put out a Christmas record called Holiday Limited and I mailed it to him and dozens of other music writers around the country saying, "Hey, I'm a music writer too. Maybe you'd be interested in writing about this." Peter was the only one who put something in his daily paper and he wrote a really nice review about it. We started corresponding and staying in touch.
At the same time I was shopping around for a booking agent and I got a call out of the blue from an agent that was on my wish list, Brad Madison with Mongrel Music out in California. He called me up and said, "I've been hearing good things about you. I've heard your music. Are you interested in joining our roster and going on the road?" I said "Well, I've got a job" and it was a pretty good job writing about nightlife for the Washington Post. And Brad said "If you ever want to go full time out on the road let me know."  I thought about it and talked about it with my editor. I said "I've got a chance to go out on the road fulltime" and he said "Well, you should probably take it." 
It was one of those if-not-now-when scenarios. In 2003 I went fulltime out on the road with the band Last Train Home. We got a big old conversion van and a big trailer and we hit the road. We did it pretty steadily for about five years. It was within those five years that we moved to Nashville because we figured if we were going to be on the road we might as well be based somewhere that it makes sense. Nashville is cheaper and it's more central to more places. When we moved to Nashville we were all looking for places to stay, renting little places and couch surfing. Peter was an extraordinary Welcome Wagon.
I still didn't know that he was a songwriter and a singer and a performer. He kept that very discreetly to himself. But the more we hung out, the more we realized what we had in common musically.  We kept going back to how we had probably been at many shows at the Birchmere at the same time without knowing each other. He had guitars hanging around his house, so when I would go over to his place to hang out and listen to records, listen to vinyl, we would sometimes grab them and start playing and singing. He would know all the words and lay down perfect harmonies to all these Seldom Scene songs that I knew and all these old bluegrass songs. Right about that time we were getting rolling with Red Beet Records and he admitted that he had been recording a record on the side. He didn't know how to put out a record himself and he couldn't really approach any record labels because of his position as a music writer. I talked about it with my wife and we decided to put out Peter's record. Peter agreed and he said, "You know, if you put out my record I won't be able to write about you in the newspaper anymore." He's a very ethical fellow and I said, "I'd rather have your music out in the world and proudly have it on my label than worry about whether or not you're going write a review of my next record."
Mission Door.  What a great debut. It's an amazing album. You hear an album by someone you've never heard of before and just go "Holy shit. This is good."
That's the reaction you want, isn't it? That's the reaction I want you to have when I'm mailing an album out to you. That's a great reaction. And then a funny thing happened. We both were approached by a Dutch record label when we were putting out Peter's record and I was finishing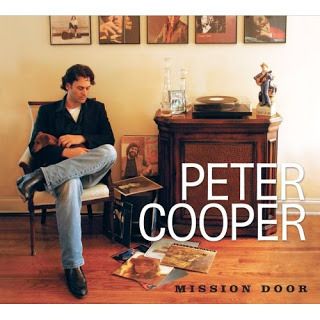 Last Train Home's Last Good Kiss album. We were putting out both those albums on Red Beet Records when a Dutch label called CoraZong asked about licensing all of Red Beet Records and starting a relationship over in Europe. They wanted Last Train Home to come over and Peter would be our opening act. We crunched the numbers and we couldn't afford to bring the whole Last Train Home band over so I suggested Peter and I come over and we will sing on each other's songs. I think that was in 2008 and that was really the first time that we started playing together.  
It was just sort of manifest destiny and we enjoyed it so much. He's such a careful harmony singer and I really love that and I haven't always had someone to do harmonies with me. In Last Train Home my brother was in the band for a while and it was great singing harmonies with him and other people had come and gone in the band who sang harmony.  In my head there is always harmony and Peter gave me that, and I really enjoyed singing and playing his songs. When we got back from Europe we both thought "Hey, we should make a record." The album that we did was You Don't Have To Like Them Both. That was mostly an album of cover tunes and that was because we had each done an album with our most recent batch of originals on them. We had a really fun time just picking the covers. We wanted slightly obscure ones, ones people hadn't heard that we thought we could bring something new to. 
I was no longer working with Mongrel and I thought "I could book some gigs."  I've been doing it ever since, booking me and Peter and going out on the road based on his availability. He was working at The Tennessean and he also had started a job as a professor of country music history at Vanderbilt. About a year and a half ago he switched over from the Tennessean to the Country Music Hall of Fame & Museum. He's a writer and everything-guy at the Country Music Hall of Fame, organizing events and writing all their stuff. He's much busier than I am. I do Red Beet Records and the music and that's all I do. When I book gigs I am always checking to make sure that Peter doesn't have class or a Hall of Fame event, but we've kept at it.
A belated congratulations on the Grammy nomination for I LOVE: Tom T. Hall's Songs of Fox Hollow. I confess that I didn't pick it up when it came out mainly because I don't have little kids now, which isn't really a good excuse. When I did pick it up I was truly impressed. It's right up there with Doc Watson's Song for Little Pickers and David Holt's I Got a Bullfrog.
Thank you. That was a fun one. That was a product of Peter's wife becoming pregnant in 2010 and Peter asking himself, "What would I want my kid to listen to in the delivery room when he's born?" He actually took a little boombox into the maternity ward with a CD of Tom T. Hall's Songs of Fox Hollow and played the newborn Baker Cooper all of Tom T.'s songs.
Peter said to me, "You know what would be fun? We should remake that record. We can go down to Fox Hollow and Tom T. has a studio. Let's go down there and invite a bunch of people to record those same songs." And that's exactly what we did and it was an extraordinary few days in the studio and just getting to know Tom T. and Dixie Hall (who died last year), both extraordinary human beings and really profoundly interesting and caring people. And on top of that being able to work with people like Patty Griffin, Duane Eddy, Tommy Cash, Fayssoux, Jim Lauderdale, and Buddy Miller.  Having them right there and talking to them as an equal, as a peer in the studio, and having the result be so astonishingly great was really special. As Peter says, when you say produced it means we sat there and let people sing and play. (laughs) We did very little. Most along the lines of saying, "Yep. That sounds great." When Duane Eddy was in the tracking room Peter looked at me and said, "This is like going down to the playground and Michael Jordan is standing there saying 'Pick me. Pick me.'"
I've been impressed how Red Beet Records has really paid respect to your influences and not just with C&O Canal but Peter's albums The Songs of Eric Taylor and The Lloyd Green Album, and the Master Sessions album you and Peter did with Lloyd Green and Mike Auldridge.
Thank you. It was a part of why we both started doing music. The first thing you are is a little kid listening to music and singing along to things. In my case it was Peter, Paul and Mary or Burl Ives. You get older and you start going out to see music and for me it was Seldom Scene, the Skip Castro Band and the Nighthawks in DC in the 1970s. It just looked so fun you just wanted to do it. And then when I became a writer and was writing about music I got to talk to my heroes. It was so great getting to know them and realizing that they really just want to play music. There is no mystery to it. The talent and the ability is mysterious but the human beings aren't.
Well, okay, Bob Dylan is mysterious (laughs) but Mike Auldridge wasn't mysterious. He was just a great guy who happened to be one of the greatest dobro players. And as I got to know him covering the music scene in DC and going to Seldom Scene shows finally I just screwed up the courage to ask him if he wanted to get together and play some songs. He just went "Sure. Give me a call." It kind of blew my mind and it blew my mind so much it took me several months to get up the courage to call him. That is how the side project called the Skylighters happened, which was me and the Last Train Home rhythm section (Jim Gray and Martin Lynds) and we put the band together with Mike Auldridge on dobro and pedal steel and Jimmy Gaudreau, one of the greatest mandolin players ever, on mandolin. Both of them at the time were touring with Emmylou Harris so I felt pretty good that I was stealing her guys or she was stealing my band (laughs). I never got over the hero worship side of it where I was thinking to myself "Holy hell, I'm making music with Mike Auldridge and Jimmy Gaudreau."
Peter really loved that record and he had just recorded his record with Lloyd Green in much the same way. He was a huge Lloyd Green fan and was talking to him one day as a music writer for the paper and he said, "I really love your playing and you don't seem too busy. Maybe you'd want to go in the studio sometime?" Lloyd said, "Sure. Give me a call." Peter had done that album – Mission Door -- and then it turned out that Mike Auldridge and Lloyd Green were a two man mutual admiration society. Lloyd was Mike's all-time favorite pedal steel player and he had spent years and years woodshedding on pedal steel by listening to Lloyd's records and when Lloyd, who is an excellent dobro player, heard Mike's solo albums in the '70s he thought, "Oh, this is what I've been trying to do. I've got to listen to this guy." So they knew each other and had recorded one song together back in the '70s but they hadn't stayed in touch.
It was actually my wife's idea. She said, "If you and Peter don't get Lloyd and Mike in the studio together to make a record together you guys are idiots." We looked at each other and thought "Wow. She's right. We would be idiots."  There really hadn't been a dobro and pedal steel album. Usually it is one or the other because they are both sliding instruments. I got on the phone with Mike, and Peter got on the phone with Lloyd and they both agreed.  Then we were in a bind. What songs are we going to do?  Peter had been writing some songs with Don Schlitz, I had a couple of songs, we worked out some together and we found a few appropriate cover tunes. It was purely with the intention of giving Lloyd and Mike a platform to shine. And boy they did! Both of them over the years have told us what an important session that was, and what an important record that was in their musical lives. That just means so much when you hear a hero say that.
A similar thing happened when I started working with Jerry Lawson. I had seen the Persuasions years ago in Washington at the Cellar Door and George Washington University and had a bunch of their albums. I always loved them and loved his voice. I had written about the Persuasions in the Washington Post and Jerry had written me a letter back thanking me. He was living in Phoenix and I told him that when I come through town I'd love to cross paths. So when Last Train Home came through in 2004 to play a show in Phoenix I invited him out. He said, "If I'm coming out, I'm going to sing." He got up and sang, and Last Train Home became a full-on R&B band doing "Bring it on Home to Me", "Georgia" and some Jimmy Reed songs. He just tore the roof off of it. I told him we've got to make a record someday. I didn't have a record label then but once I had a label it was always in the back of my mind that I wanted to make this R&B Americana record with Jerry Lawson. Just a Mortal Man ended up being a record kind of like what Buddy Miller and T-Bone Burnett were making with people like Solomon Burke and Candi Staton. In this case, people had not heard the name Jerry Lawson unless they were big Persuasions fans. Nor had they heard him outside of an a cappella situation with just his voice driving it. At first I thought I'd make a duo album with Jerry but once he started singing I thought, "I am going to back off and let this man sing because I can't really add much of anything to this."
Could you talk a little bit about your folk-opera Hangtown Dancehall before I let you go?
The most obvious inspiration of that album for me was Paul Kennerley's album The Legend of Jesse James that came out in the late '70s with Emmylou Harris, Levon Helm, Rodney Crowell, Albert Lee and Charlie Daniels. He had also done an album White Mansions about the Civil War. I loved that this British man had moved to the US and had immersed himself so much in American history. He had written these two concept albums with stories within them so they were also kind of folk-operas.
I was visiting a friend and driving around Sacramento in 1998 and it was the 150th anniversary of the discovery of gold in California. I ended up doing a travel story for the Washington Post about the Gold Rush country. I was reading all these great accounts, many of them firsthand, and there was one that described how when people recognized James Marshall, the man who built the sawmill and saw the gold glittering in the tailrace of the mill and bent over and picked it up, walking down the street they would follow him around and ask him "Where should we look? Where should we look?" They ascribed magical powers to him. It got to be a nuisance and he ended up becoming a destitute alcoholic. He was one of the first men to grow grapes and make wine in California. He just wanted to grow grapes to make himself wine. He died poor. There is a statue of him at the site of the mill in Coloma, California and he is pointing into the riverbed and that is so funny because that is exactly what they were asking him to do. "Point. Point. Show me where to go!"
The first song I began working on was the one that became "King Midas" that Darrell Scott sings. And boy, does he sing the bejeebers out of it! I thought, "What am I going to do with a song about James Marshall?" I was reading all these other books about the Gold Rush, the Chinese presence in the Gold Rush and the music and the camps of the Gold Rush. I started having ideas about different songs and around 2002, I started thinking about it as a musical project. One song that I wrote, "I Know a Bird" (a version of which ended up on You Don't Have to Like Them Both, my first album with Peter), was a first-person narrative of a goldminer up in the hills.
I thought to myself, "Who is this guy? What's he doing there? I guess he is a character now and there is a story to be told." I got stuck for a little bit and I asked Karl Straub, a Washington songwriter and bandleader who is one of my good musical friends, if he would be interested in trying a new thing and stepping out of his comfort zone. I asked him "Would you write an overture? A five minute overture for a string quartet to whatever I'm writing?" He agreed and what is funny is he never did write that overture but he did become a full-on collaborator! We created the story together based on that old folk song "Sweet Betsy from Pike" and I think we came up with a pretty cool story. It took years, but we finally put it out in 2013 on Red Beet Records. We did two performances of it in Nashville and Washington, DC with people like Kelly Willis, who is the heroine, and Tim O'Brien and Karl Straub. We had a great time but it takes about 20 people to do it right. I'm trying to figure out how to downsize it. Thomm Jutz is helping me [get it to] where maybe just eight people can perform it and maybe we'll take it on the road in California. I've also finished a script for it to turn it into an actual musical. Who knows? There could be life yet in it.
.