Interview
Getting to Know the Man, the Myth, the Legend: Peter Kasen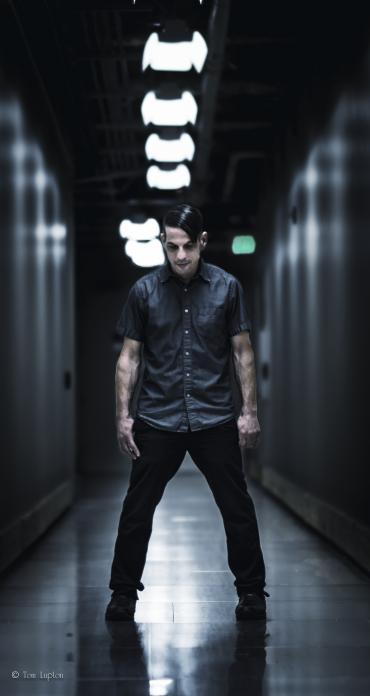 Peter Kasen has been a singer-songwriter mainstay for the past several years. Prominently making a name for himself, not only in America but throughout the world, what we experience is a musician making music on his own terms; not playing by any fancy industry rules. His music arsenal is heavy, and his lyrics contain deep tones that will fascinate the corners of your mind. As of recent, Kasen has shared his new single "Co-Pilot," that made me want to explore what goes on behind his music. Today I had the honor of speaking with Peter Kasen, to explore the depths of his musical creations.
What comes first when writing, the music or the lyrics? Why so?

I have always been a lyrics first song-writing, including song titles, and song form, prior to working on the music. The music itself comes super easy for me to be honest, so it's the subject matter and scope of the songs form that sets the tone lyrically for than the music to go right on top and be the icing of the cake.

What is the theme and concept behind the upcoming record? What has been inspiring you to write these recent batch of songs?

The next record, which will be my sixth album I wanted to return a bit more to my DIY roots. Not over-thinking things, or try to get such a slick produced record as the past two have been. Longitude/Latitude is a straight reference to my thoughts on what a home means to me, or lack of a home. As I write this record, I am also still debating that concept. Really home is where I will live off of tours, which I plan to do a ton of this year once the new album is released. As I mature and age in this industry, there are things I have come to terms with both externally and internally. One of these things is risk and its importance in continuing my work as a Songwriter. Touring is imperative, and I have given in to the acceptance that stability is over rated. Longitude/Latitude will be a five song EP, and will include, my current single 'Co-Pilot', which is now getting the press it deserves. So I am carrying that song over into the new record. It was released as a single, and the album The Leaving Process has morphed to become Longitude/Latitude which will be my sixth studio record in my career since 2005.

You took a small hiatus from music a few years ago. Why so, and do you feel you came back stronger than ever? What changed?

After living in Europe, and touring for a year off and on abroad, I returned to Miami with at the time my fiance who was Swedish. The rat race and unfortunate push of Miami, and family to stabilize, made me basically be someone I am not, who was very loud in my ears at that time. I took a year and a half off, and it also culminated in my the passing of my Father from Cancer, and a move to San Francisco where I was hammered with insane rent costs, and decided I needed a break. I had toured since 2005-2011 consistently, never really lived in one city for very long, and released five albums on my own. Keep in mind, as a primarily 100% DIY artist, recording, pressing costs, booking tours, completing tours, and surviving the costs associated with all of this as one person on top of normal things like Rent, and money to function at points tipped over. I think I needed that break to come back stronger than ever and with a renewed maturing as a Songwriter going into the studio to than record, A Delicate Balance, and than 'Co-Pilot'.

Your vocals are hauntingly intriguing, with an incredible Indie-Rock edge to them. What vocalists do you look up to and how did you craft your vocal style?

Thank you! I really appreciate the way you sized up my vocals and it means the world to me knowing you feel positive about them, since I really was never a singer until my first record, and I was always a primary Guitarist/Songwriter. As far as vocalists who I look up to, and whose styles I take things from to make my own original singing style and voice, I would have to say the following singers:

Jeremy Enigk (SDRE)
Matt Talbott (Hum/Centaurs)
Chino Moreno (Deftones)
and than from a folk stand point I would say Nick Drake and Conor Oberst (Bright Eyes)

My ideal vocal style, is tucked in singing, under a ever moving machine of guitars. The low to high, and backwards high to low, I get from Chino of the Deftones. If there was any singer alive now who I feel I sound anything close to it would be him. He has a beyond mature understanding of how to phrase so well, and go loud to soft, with dynamics which is what I built my music career on. This all stems from Sunny Day Real Estate whom when I began, was the one band and to this day really I feel completely allign with from both a Music and Vocal stand point. I am naturally a baritone so my voice does not hit falsetto notes, nor should it as that would not fit my songwriting or guitar playing style which is heavily focused on odd time, and intricate guitar parts that most listeners never really disect in my work, because its pretty intense guitar playing. It truly does not stop, ever.

What kind of instruments do you use on the upcoming record? (so far at least!)

Acoustic Guitars, Electric Guitars, Cello, Piano, and possibly using a drummer on the song, 'Vultures'.

Do you record the new single and upcoming record on your own, or did you head to the studio with an outside producer? If so, who have you been working with?

No, I have always gone outside and hired named producers/engineers. For Longitude/Latitude I am hoping to hire and work with Chris Walla at his studio, 'Hall of Justice' in Seattle, Washington.

In the past I have worked with Laura Dean (St. Vincent), Dave Whitelock (John Martyn, James Taylor), and for 'Co-Pilot' my current single, I hired Mark Pistel from the band, Hercules and Love Affair to get a more pop sensible release.

What is the inspiration behind the new single, "Co-Pilot"? Both musically and lyrically..

"Co-Pilot" deals with the division between society and money vs. just touring and releasing music for a living. Its been a debate going on in me for a long time now, since 2010 really. The truth is the lyrics delve into what it means to give yourself solely to your art and music, as a full time singer/songwriter. I am used to touring; from 2005 - 2010 its all I did, and I did not need to work a day job. Things radically changed at that point where the industry was flipped upside down and I took a hiatus. So when I sing, "We are born to bleed, we are doomed to try, for this sacrifice we gave, to this sacrifice we die", I am saying first hand what full time touring can do to you, and on the flip side how the world may not truly care what goes into touring full time, and what that life brings in terms of lost relationships, and an inevitable need to always be searching for home.


With elements of Indie and a dash of Folk-Americana, and eclectic Indie, how do you combine those elements to craft your own, unique sound?

Short and sweet and to the point on this question. I will say I write music and play guitar in a way that really should not be on an acoustic guitar, as its more based on a full band sound with dynamics going on all over the place. I am very percussive in my strumming techniques and take that from my love of drumming. I grew up wanted to be a drummer actually, but my parents were not to encouraging about that, so I picked up the guitar and I think my dis-interest in basic 3-chord folk music which is typical of an acoustic singer/songwriter is why I wanted to be diffrerent. If I had the financial backing I would have had full bands on multiple albums, and on full time tours as backing bands, much like Bright Eyes did over the years. That is a goal of mine as I move into more of a public spotlight with this new record, and surrender my days as a 100% DIY artist, now that I have a full time publicity firm. Working on their end for me, allowing me more time to focus on new albums, more touring, and most of all hopefully getting the general populace of whomever is willing to listen to come to understand; I deserve my place in this industry now, its been a long time coming!

Where do you see Peter Kasen as a musician, 10 years from now?

Ten more albums hopefully, living in Europe full time hopefully, I want a back catalogue of 15 albums released by 2026. I also want to work on my side project which is a three piece of math rock with no vocals and just crazy electric guitar parts backed by a drummer who is Jazz trained but prefers Rock. I also want to do a strictly composition record, where I arrange songs for film, and delve a bit into session work lending my guitar playing to some of my peers or people with whom I look up to. Basically no more day job, and tours all year around. I am getting very close to being able to be at that point again which I hope may begin as soon as 2017.


 
LINKS