Interview
From Hungary, with Love: A conversation with Anton Vezuv frontman, Istvan Gyulai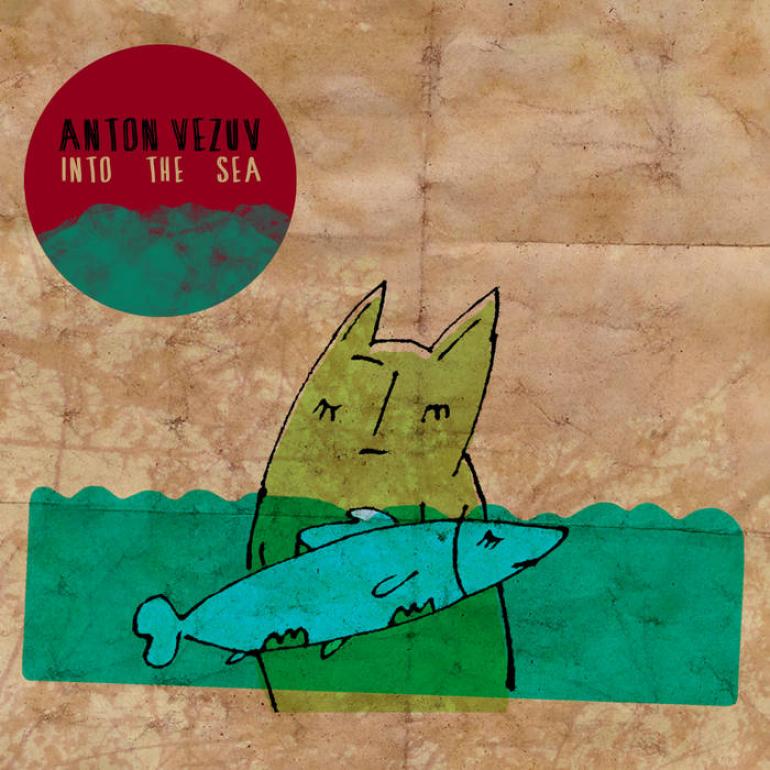 Close to a year after releasing their debut album, Into the Sea, Budapest, Hungary's Anton Vezuv have carved themselves a melancholic, alternative indie folk niche in a city with next to no supporting scene. The brainchild and sad songs of front man Istvan Gyulai were written while holed up in a Budapest basement, figuratively and literally shut out from the world and its distractions. The carefully crafted dozen songs soon found themselves a band to play them and the interminable battle of getting it out to the masses.
Like many Hungarian artists and bands, Anton Vezuv tapped into a local government fund to help put these songs on record and back them up with videos and other artistic endeavors. What's left is a formidable freshman effort that I've seriously found myself listening to over and over again. Just another example of the power of music, uniting two thirty somethings through one common denominator regardless of being across the pond with completely different cultural and geographical concerns.
Into the Sea doesn't reinvent the wheel but it's helped find a different path to roll it down. There's some sonic babble here and there, interesting solos and arrangements but for the most part it sticks to the time tested and approved recipe of rock-n-roll. I had the pleasure of catching up with Gyulai and finding out more about the music scene in Budapest, his heroes and influences, and future plans for Anton Vezuv as a band. He has a truly inspiring way of looking at life and it's something small that I'll personally take away from this opportunity forever. Thanks for that, Istvan.  We kept everything in our "vernaculars" if just for purety sake, just a couple of dudes from across the world shooting the poop on music, y'all enjoy:
ssktda: How would you describe your music?
Istvan Gyulai: Let's not talk about a genre. I would say it's an acoustic based, melancholic thing with hidden power in it. And the band gives a lot of power into it. I wrote the sad songs alone with one piano or guitar, and it's some kind of a miracle of human community that with Anton Vezuv our music could be more than just giving a background for my acoustic songs. So, it's story telling music, blue music, with some explosions.
What's the music scene like in Hungary?
Very little. And in this independent 'alternative-rock-indie' field is missing a healthy 'business' circulation, and it's very hard to make any movement in it. The market is not generating enough money for itself, so if there wouldn't be those tenders announced by the Hungarian National Cultural Fund, our kind of bands couldn't finance their music videos, album mixings, etc. But still, about art: I believe if something is good, you record it in your rehearsal room with your phone, you put it on the internet, and it will find a way like plants through walls. That's all, it's easy. That's an idealistic thought but I believe in it. And we have promising 'indie' or 'alternative' bands, but to be honest I listen only to a very few Hungarian bands.
What's the significance of your band name, Anton Vezuv?
Well, the name was my idea. When we fastly had to come up with a name to be able to print out something on the flyers for our very first event, I wanted a name where the meaning doesn't matter, but the sounding should come out from my mind as a result of an honest mindflow. I like mindflows. When you just say out things without thinking. So there is no meaning in it, it just felt good and accomplished. Maybe in the US people would think that Anton is a common name in Hungary, but it is not.
Animals, water, and sadness are recurring themes on your debut record from last year, Into The Sea. Is it symbolic of where you were mentally and emotionally when you deadened yourself to the world in that Budapest basement to write?
It was not on purpose. I write the lyrics on the fly usually (together with the melody), and when I read what I wrote for the debut record, I realized that I am saying goodbye in many songs. I don't know why. It was an unconscious thing. Fact that 8 years ago, before my wife saved me, I was depressed, I was lonely, like lonely lonely, and I also felt alone with my universe. Something like in the movie Big Kahuna, in the monologue of DeVito: the boy in a coat closet, in the middle of a burnt out city, holding the hand of a lion-headed God. It's so beautiful. It's defining a heart breaking, infinite loneliness. That boy was me. And about water and animals: I was born in the middle of Budapest, and I can't even swim. I'm a city boy, but ocean and nature impresses and inspires me so much, because it's inside me somewhere. My whole life is in a city without nature, but this connection to nature is bigger than the life i'm in.
Any plans for a US tour? are you writing now for a new record?
Currently we play only in Budapest. We haven't started organizing concerts abroad due to real life. We have a rough schedule. But if we would get an invitation from abroad, we would risk a little death. And yes, I am currently in a songwriting period again. I write songs alone. I go to a rehearsal room, and I just play and sing. I enjoy it so much. Comes what comes. I'm fishing for the perfect ideas, like David Lynch. So, songwriting is in process, and we already have started to work on the new songs with the band. Maybe we'll release an EP, maybe an LP, maybe a two-song USB drive, we don't know yet. Something will happen and it will be fine.
Who are your influences personally and as a band?
There is no big common influence. We all know all the Beatles songs, but no too many common stuffs, really. And for me the main influence to write music is music (it's not an obvious thing). I'm into movies and books, but they inspire me for other things.
What are your top 5 favorite records of all time?
I'm an old fashioned LP-listener, but I'd better say 5 performers. I'm listening to Mark Kozelek for 20 years already, like a mantra which comes back all the time. He writes flows, not songs. Beautiful, very inspiring. Just like Bon Iver. Honest songs of a man in mother's Earth nature. His live performance in Air Studios is such an epic piece. And it's actually a sweet coincidence that two songs from our first LP 'Into The Sea' was mixed by Rupert Coulson, who works for Air Studios in London. Radiohead was also an inspiring band for me. I'm amazed how could they put together songs like Knives Out for example, or the 'underrated' Hail to the Thief album. And Thom Yorke still writes songs like Present Tense, how is that possible. And I also like Jay-Jay Johanson, though he is like a cat among dogs here, a cold one among the love-crazy ones, but still, it's a charming cold loneliness. We need five artists here? Let's say Sivert Hoyem because he is the best male voice ever. And he wrote Majesty, let's say thank you for him by putting him on that list. +words: ig & sz+
SSKTDA on Facebook | SSKTDA on Twitter | SSKTDA on Instagram
Check us out at Sad Songs Keep The Devil Away for more musings
Dig deeper, you deserve it...
submittals: sadsongskeepthedevilaway@gmail.com