Interview
Interview with Award-winning Danish Singer-Songwriter Ronny Morris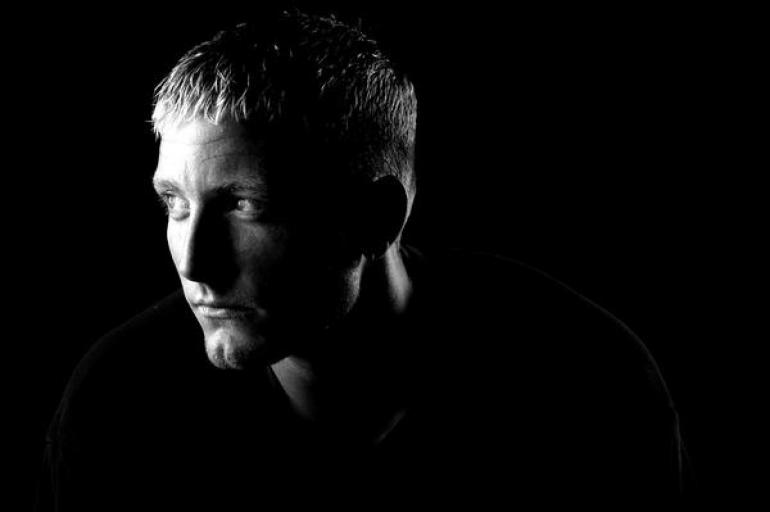 It's always refreshing to stumble upon an artist who is not only talented but also humble and warm-hearted – especially a guy like Ronny Morris, whose success clearly speaks for itself.  Whether it is creating TV show-friendly songs that resonate with the masses or his strong passion to save our Earth through donating his song revenue to Greenpeace, or creating music videos in multiple languages to spread global awareness of melting glaciers in the arctic, Morris is a man who puts his entire heart and soul into everything he does. He lets nothing deter him from achieving what he believes in, not even the fear of flying. Read further to follow the fascinating journey of this Danish artist who makes it all look like just a walk in the park. 
Americana Lady:  Congratulations on all your success thus far! Having placed songs in hit TV shows like Ghost Whisperer and One Tree Hill, and winning a Hollywood Music Award for best original song, does it put more pressure on you to continue writing award-winning songs?
Ronny Morris:  Thank you. Well, someone's response is never something we control as creators. Whether it is a song, a movie or any type of product, the only thing I focus when writing songs is writing something that touches me and carries a meaning that hopefully transcends over to the listener. Getting music on a TV show, etc., has much more to do with the genre and possessing what is needed to set the right mood for the scene, and in that sense you can say I have been lucky a few times.
Do you have a certain songwriting process that you go through? 
I try not to think too much about it, I like it just to be a natural process that happens. But I tend to always start with the melody. It's like the melody sets the tone and the words are born or inspired by the different moods. On my new single "I'll Survive" it was different though. I had just been in London for a week recording with amazing people like Ronnie Wood for a charity project, so the whole week had been filled with the mood around the 2004 tsunami that the project was for. I simply had a story line in mind going back and had to find a suiting melody for the words, but usually its the other way around.
I see your songs have a stronger underlying message, particularly "Built to Last," whose proceeds you are donating to the Greenpeace Save the Arctic Campaign. How did this partnership come about?  Did you write the song with the Greenpeace mission in mind?
I take that as a compliment, so thank you. Yes, I like the words in song to have a meaning. Lyrics are like poetry if written from the right place. "Built to Last" was written out of despair from a feeling that something has to happen if we are to keep this beautiful planet livable for humans and animals alike. The song was never written for Greenpeace, but when they approached me that song made perfect sense.
It's actually a funny story how it came about. I was in Europe at the time promoting one of my first songs on radio. Someone called me out of the blue from Greenpeace asking for my PR. I called her up and said they asked for her, but she had never spoken to anyone there. Long story short, they ended up inviting me to one of their campaigns in Copenhagen and the rest is history as they say.
Your latest video, "I'll Survive," appears very rudimentary at first but after additional viewings, the graininess really works with the story theme.  How did you develop the concept for the video?
When I grew up, it was the end of the Super 8. I have seen a few videos shot on that format during the '90s and really liked the feel it had to it. The cover for my new album, which was illustrated by Gary Kelly at Amp Visual in Dublin, is a picture from a New York-like movie set. The album concept is very much kept in dim colors, which is why it made perfect sense keeping this video the same way, though it was kind of a long shot. Super 8 requires a lot of light, and since its film you only see the results once it gets back from developing, like most would remember from taking pictures with any analog camera. But at the same time it has a certain charm to it, which makes it more real. I like how the video turned out and I have the deepest respect for the Danish director and photographer, Thomas Fryd, who shot it with me in New York.
Being originally from Copenhagen, how would you say European audiences compare to U.S. audiences?  Has there been a marked difference in how your music is received on either side of the Atlantic?
Audiences are all different. Europe has a long history of festivals that you really feel when going there. But I like that it's different, it makes you sharp, you always have to perform your best not knowing what the response will be like. It's really too early to say though. We spend a lot of time researching my songs on radio in Denmark from where I originate. I have to say I have been amazed about the response I have been getting there. The current market is very pop oriented and they somehow found a spot for me in there. We just started promotion in the rest of Europe and its all really exciting. Getting on to radio is as difficult as anywhere else, but I like to think that I have something to offer and that it will find its audience somehow.
I read in your bio that you had a fear of flying.  How did you overcome that fear and what other fears did you manage to conquer as your music career developed?
[Lauhgs] Yup, it's true. For some reason the fear of flying grew on me. I have been flying my whole life but all of a sudden it became a problem. I remember going to London for my recording session and I was terrified going by myself. Being desperate and really wanting to go, I called up a hypnotist who said it would have a fair chance of working. So there I was getting hypnotized, and funny enough, it worked. I flew that Monday and I've never stopped flying since.
As a creator, there is always the fear of people not liking what you do. It's no secret that I have spent a lot of time recording this album, traveling to different countries, involving several amazing people in the process. But a song is a song no matter how it was created and will never get more attention than other great songs out there. I think that a realistic fear is that it's drowning in the sea of amazing songs out there.
I also read that you have a new album coming out called Sweet Silence.  According to your bio, the process of creating the album has been quite a journey for you.  What was the most challenging part of that journey for you?
Well, I really wanted this to be "my album", the best I could ever be which can be dangerous for someone like me hahahaha. I guess I overspend a bit and took much more time to do things than people would normally do unless you are a U2 or a Rolling Stone. I think the challenging part was finding all the money to do it all and get the right people excited enough so that they would want to work on it.
But it's just one of those things. Looking at it now I have no idea how we pulled it off.
What are your plans for the coming year?
Well, right now it looks like I will be opening for one of my favorite Swedish bands, Eskobar. They are going to tour Scandinavia and we are coming along. I have been invited to Moscow to perform as my single is on radio there and then I will focus a whole lot on promoting the new single and the up-coming album in the states hoping that I get to go on a radio tour playing a few gigs all at the same time.
I have been invited to work on the amazing and needed campaign called "Plastic Change" with a lot of amazing devoted and talented people including Jack Johnson. The whole idea is to work towards a solution that will clean up the mess we are creating in our oceans around the world with plastic waste. It's a campaign I am truly excited about which is why I have agreed to sail with them to Bermuda this spring to locate one of the largest plastic islands located there.
The album is done, something I am truly excited about.
More information on Ronny Morris can be found at Ronny-Morris.com.