Interview
Interview: Fritz Weber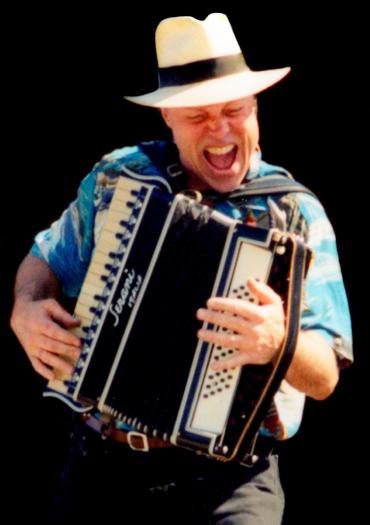 Vocalist and mult-instrumentalist Fritz Weber is the leader of the Portland, OR-based group Luminous. Weber has recently released a new album, Manzanita Moon, with this wildly eclectic group, whose stylistic menu ventures from Latin to classical to the blues.
Q: What was your introduction to music? How old were you, and how did it affect you?
A: From my earliest memory, I was drawn to music. Clearly rhythm caused the initial attraction. I finally started formal piano lessons in my eighth year. I loved the syncopated drumming in parades and the variety of timbres in the symphonic styles. I still remember the very first time I got to hit a bass drum!
Q: Did you grow up in a musical environment?
A: Somewhat. We had a piano and my mother played it, even when I was in the womb! My mother listened to classical records and my dad played Big Band jazz records.
Q: What styles of music had the greatest impact on you creatively?
A: Classical, rock, funk, blues and jazz. Initially the music of my parents and then the early rock and roll on the radio in the fifties. In the late sixties and early '70s I got serious about my studies and went from that rock era into jazz-rock and then straight jazz.
Q: What instruments do you play, and how did you learn?
A: Piano, with lessons and a lot by ear. I took several lessons on timpani and tabla but I am essentially self-taught on other instruments such as synthesizer, accordion, and percussion, both Latin and classical. I have done a lot of reading.
Q: What was the first song you ever wrote?
A: In high school, psychedelic music became popular. Somehow without any psychedelic experience, I was the one who wrote the songs for our band. I always had an ear for blues. My first song was similar to "She's Not There" by the Zombies. The oldest song on the CD is "Wishes."
Q: How did you form Luminos?
A: We started out as a quartet with both the guitar player and myself taking turns covering the bass. Next we added a bass player and eventually a sax to make it a six-piece.
Q: What artists influenced you the most growing up?
A: As a child, that would be Chuck Berry and boogie-woogie piano. But that was followed by Brian Auger, Santana, Steely Dan, The Allman Brothers, and Jimmy Buffett. Latin and New Orleans influences were always an underlying thread, even in '50s rock & roll.
Q: How have you evolved creatively?
A: There have been distinct stylistic periods: from early rock/blues to funk and jazz rock to classical orchestras, and finally a combination. Performance has always been the central motivator.
I always wanted to be happy and make other people happy, so in addition to music, humor has always been a big help in my life.
Website: