Interview
Interview: Lou Lanza on giving Billy Joel a jazz makeover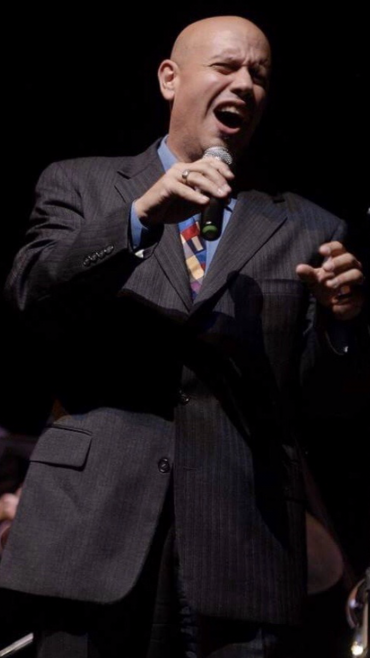 Artists can touch fans in different ways. For Lou Lanza, the breathtaking discography of singer/songwriter Billy Joel was ripe for a jazz makeover. Lanza's latest album, Scenes from an Italian: The Billy Joel Project, is just that, an eye-opening metamorphosis of Joel's classic pop/rock into Tony Bennett swoon and swing. It works wonderfully as Joel's songs were stitched together with more eclectic parts than what could be noticed on the surface but also Lanza's unbridled passion delivers a smooth transition.
Q: What made you decide to cover Billy Joel tunes as jazz tracks on your latest album?
A: For a long time I have believed that it is both very much in the real tradition of jazz to approach any song and interpret it in a jazz style as well as the inestimable importance of expanding the songbook. As Ben Sidran has said, "Jazz is not a collection of music, it is an approach to music." This is the same reason I approached the songs of the Doors on "opening Doors: a jazz tribute to the doors" in the 2003. I chose Billy Joel because I love the songs and music. The songs themselves were rooted in some of the tradition with blues as a foundation, jazz/traditional standard harmonics combined with expanded forms, improvisation as a regular part of the songs, jazz performers being regularly featured (Phil Woods and Freddie Hubbard), and lyrics that resonated with my life experience living in the Northeast Corridor.
Q: Was it difficult tweaking Joel's songs in such a fashion? How did you decide what songs to do?
A: I wish I could say it wasn't, but that would be a lie. His songs are in general already arranged so meticulously and the harmonics are so well thought out. I had to really think more in terms of approach (swing versus straight 8th), expansion of solo sections and/or creating them, and in one case changing the time signature. I also wanted to alter my sound at times song to song in order to take on the "role" as well as to be more emulative of some the singers from whom I'd taken inspiration from on certain tracks. For example, Bobby McFerrin on the intro to "The Stranger," Al Jarreau on "Zanzibar," Robert Plant on "House Of Blue Light," Ray Charles on "Shameless," Mark Murphy on "Modern Woman," et cetera.
Originally, I deranged about 16-18 of his songs. I chose the ones that I felt worked best for this approach and that had lyrics that fit me and my life experiences. "Shameless" is one of my wife's favorite tunes; I had to do it. Some that didn't make the final cut for the initial concert and/or the subsequent recording session, at the urging of Tony Gairo (the producer, a great musician, and a dear friend who was there every step of the way), were "Easy Money," "You May Be Right," "Root Beer Rag," "New York State Of Mind," "Souvenir," "The Entertainer," "Angry Young Man," and more.
Q: What has the reaction been to the record thus far? Do you know of any Joel fans who heard it?
A: Generally positive. Just like in jazz, there are rock snobs that don't want the music altered in any way, but they are in the minority. Younger people that are not as tied to a particular version, but still know/like the songs seem most open to what I've done. Other than folks I know who are Billy Joel fans, no hardcore fans of his have reached out to me in any fashion whatsoever. The folks I know that like jazz, standards, and Billy Joel seem to like it a great deal.
Q: What was your introduction to music? How old were you, and how did it affect you?
A: I grew up in a family surrounded by professional musicians. My father was a violinist in the Philadelphia Orchestra and my mother was a professional singer and pianist/organist. On my father's side were a great number of professional classical musicians, primarily string players, and on my mother's side, a great number of jazz/commercial players, primarily on saxophone and reed instruments. As such, I was around music from when I was a baby. I started singing according to my family before I could speak. Allegedly, I would imitate phonetically the words to the Schubert "Ave Maria" that my mother sang regularly. I formally studied violin starting at the age of six and was performing regularly with my family soon after. I also went to their gigs and/or rehearsals at times, seeing the discipline and serious nature with which they took their craft and business. The way this environment affected me short term was seeing how much better everyone else was. It made me work harder. The way it affected me long-term was that I never felt that pursuing professional music/performing was something that was out of reach or unattainable. It was a naive attitude filled with hubris, but after all, everyone else did it, why couldn't I?
Q: What styles of music had the greatest impact on you creatively?
A: Initially classical because I was playing violin. Later on in junior high and my teens I took more to standards and Broadway tunes because I was singing more and performing in theatrical productions. In high school and early college years I started listening a great deal to the Beatles, Motown, The Doors, Billy Joel, Lionel Richie, Sting, Chicago, Ray Charles, Steely Dan, and many more. In my latter college years and early 20s I started listening to more jazz. Charlie Parker, Count Basie, Manhattan Transfer, Dizzy Gillespie, Stan Kenton, Miles Davis, Ella Fitzgerald, Harry Connick, Jr., Jon Hendricks, Billie Holiday, Mel Tormé, and of course, Mark Murphy.
Q: How have you evolved creatively?
A: Before I taught myself piano, studied keyboard harmony, composition, and improvisation I did not have as much sophistication harmonically. It limited me to thinking only in a linear fashion. Additionally, when I first started scatting as a vocalist, I did it far too much. As a mentor once advised me, you don't have to show them everything you can do on every song. It took me a long while for that to sink in. I suppose it was my own pride as well as my own insecurity showing. Playing piano more and more, with the limits placed on me technically, forced me to realize that soloing doesn't need to be expansive and virtuosic in order for it to still convey emotion. At this point, I feel that sometimes it is just enough to sing the song in such a way where it is aesthetically pleasing, entertaining, and most importantly, the story still gets told.
Website: