Interview
Interview with Nashville Blues Artist Tammie Shannon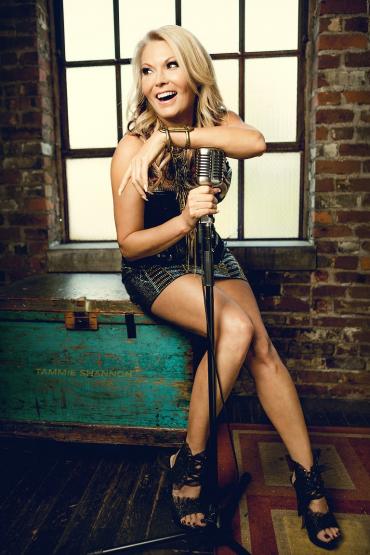 Not many people endure life-crippling experiences and live to tell about it. Nashville-based blues artist Tammie Shannon has not only survived various challenges but is now using those negative experiences as inspiration for her music. Her new album, All of Me (out next spring), contains songs about her own life, and she's sharing them with the world to let others know they are not alone in their struggles. And with Christmas right around the corner, we could all use an inspirational song or two! "I  Got Rhythm" is Tammie's first single from the album, and it's a wonderful, toe-tapping anthem that will chase the holiday blues away. Read more about this inspirational artist below...
Being based in Nashville, or "Music City USA" as its been coined, do you find it more challenging or motivating as an emerging songwriter to be among so many other artists in the same town?
 
Nashville has the greatest collection of songwriting and artistic talent in the world. It has been predominantly known for country music. Being a blues artist coming out of Nashville certainly has its challenges but I have found that being different and not sounding like anyone else has been a blessing. Working and competing with the best will only make me better and that motivates me.
 
Your journey as an artist has been quite a turbulent one. You came from touring with Percy Sledge as a young artist, to putting music aside to focus on your family and business for several years, to now releasing your debut Blues album next Spring. You also survived some dark periods of abuse, loss of your mom, and divorce. With all that behind you, what does your upcoming debut album, All of Me, represent for you?
 
As a songwriter, I write about what I know. I've lived every song on this album. There was a time in my life, I lost my voice, both figuratively and literally. There are others who face obstacles and challenges, I want them to know that I've been there and if I can get through it, they can too. I see this album as a way to give a voice to the voiceless. You can rise above your surroundings and be anything you choose to be.   
  
Tell us about the songwriting process for your new single, "I Got Rhythm." What made you choose this song as the first single?
 
I wanted the first single to be a celebration of the impact that music has on our lives and how it makes us feel. "I Got Rhythm" describes how I feel about coming back to my first love, music.  
 
What can we expect to hear on the rest of your new album?
 
I've been told that the more personal a song is, the more universally it will resonate.  My music is extremely personal and very honest.  My hope is that it will resonate with and inspire those who listen to it.
  
Who are your current favorite artists or bands that you follow these days? Any of them influence your own songwriting?
 
As I grew up, I found myself drawn to Blues because it was raw and real, I didn't just listen, I could feel the it. I will never forget the first time I heard Etta James singing "At Last." I get teary eyed every time! When Aretha Franklin sings "RESPECT," that's a song that needs no explanation. I get the Blues and the Blues get me!
I have had many musical influences. I remember my dad listening to classic country like Hank Williams Senior, Ronnie Millsap, Waylon Jennings and Willie Nelson, while my mom stuck to her favorite three: Elvis Presley, Frank Sinatra and Tom Jones. My sister listened to Prince and The Time.
 
Even though Blues is my chosen genre, I can honestly say I have a true appreciation for all genres of music but here are a few of my current favorite artists:    
Keb' Mo' 
D'Angelo
Taylor Swift 
The Chainsmokers
OneRepublic
Bonnie Raitt 
  
What is a Tammie Shannon show like?        
It's like a great long kiss.  It starts with great heat and intensity.  But a great kiss doesn't stop there.  It becomes tender and romantic, then sexual and sensual, then some more heat and intensity, leaving you sweaty and breathless. 
That's my show!
 
What else can your fans look forward to from you in 2018?
Aside from the album coming out this spring, we expect to spend a lot of time touring this coming year.  I also want to spend a lot of time getting to know my fans and allow my fans to get to know me.  I will be dedicating a great deal of time via social media this year doing that.  So if you're a fan, please reach out.  If you're not a fan yet, give me a chance.  You won't be bored!
For more info:  TammieShannonMusic.com