Interview
Interview: Ron Ward Jr.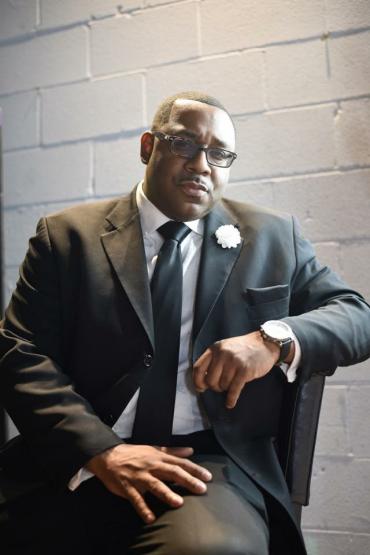 Pianist/composer Ron Ward Jr. doesn't believe in being musically categorized. True enough, his latest album Melodies from the Heart is a myriad of influences, from smooth jazz to hip-hop, Gospel to R&B.
Q: You just released a new album, Melodies from the Heart. How would you describe it?
A: The ultimate love. A wedding masterpiece.
Q: How have you evolved creatively?
A: With the recent success of my recent projects, my music has been accepted around the world I get inboxes from people I never will meet who love the music so this is genuine love and appreciation for what I'm doing. Also, everything is done in-house. I write, produce, play, mix, and master 90% percent of what you hear. This requires different expertise to make it all sound professional.
Q: What was your introduction to music? How old were you, and how did it affect you?
A: I've always had a love for music. I started singing in church choirs, school musicals, and local neighborhood bands. My sister was taking piano lessons and wanted to take them also. She stopped playing but I kept going for a while, then I stopped and years later I started back taking a few classes at Anne Arundel Community College.
Q: What styles of music had the greatest impact on you creatively?
A: Gospel, R&B, jazz, hip-hop, go-go (Washington D.C. percussion-based grooves with crowd call and response participation).
Q: In terms of musical style, how would you categorize yourself?
A: I do music based on how I feel. By my background being so diverse I don't like to put myself in a bottle. I like to create freely. So one word I would use is versatile.
Q: What songs on your album are most personal to you and why?
A: "When I say I Do" and "I Love U."
Q: What was the first track you ever wrote?
A: "All My Love." I was a member of the R&B group S.M.U.V. The song is on iTunes.com.
Q: What artists influenced you the most growing up?
A: Teddy Riley, Quincy Jones, James Cleveland, Richard Smallwood, Prince, Michael Jackson, Kirk Franklin, Herbie Hancock.
Website: