Interview
James Maddock, Echoing Green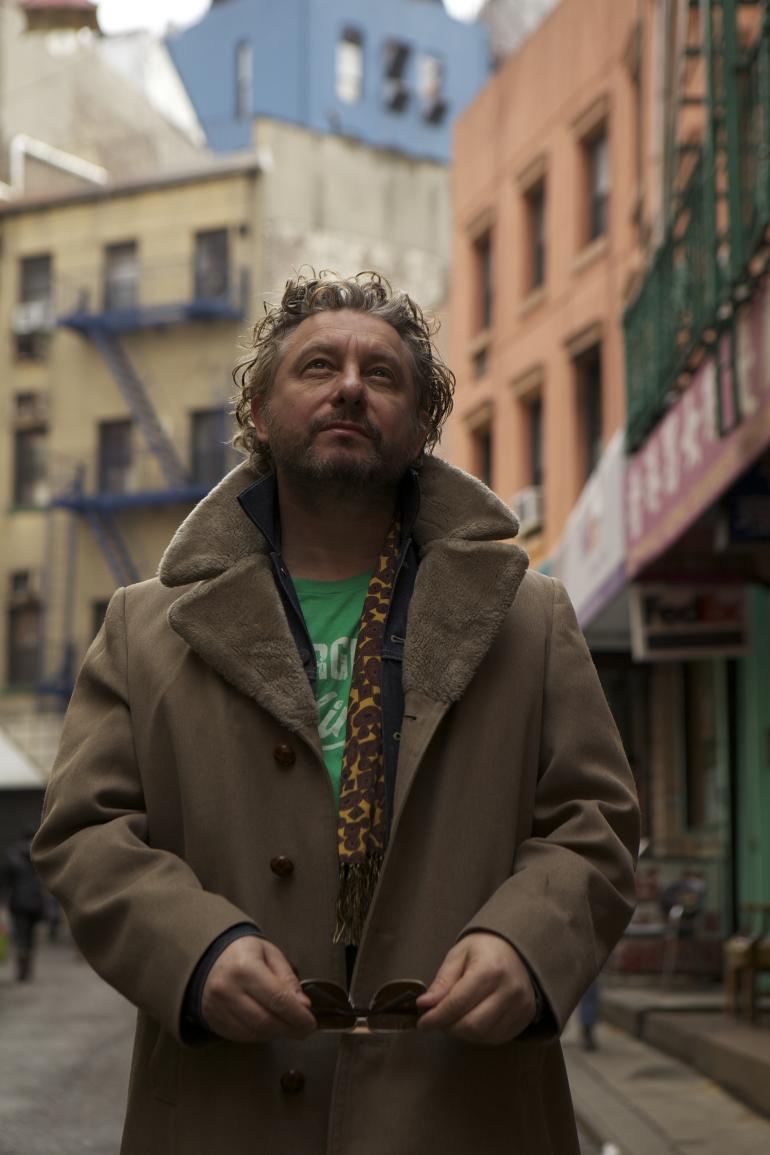 Singer-songwriter James Maddock had a birthday last week -- the day before we spoke about his new record, The Green (Casa del Fuego/Julian Records, 2015). "Oh, happy birthday," I said enthusiastically, when he mentioned it. "Ah," he said in mock regret. "I'm feeling fragile. Just trying to keep busy."
Maddock has been keeping very busy indeed during the past year -- on the road, collaborating with other musicians, and working on The Green.  If you've heard him in one of his many live shows, chiefly in and around New York City, you might have heard the title track, or "Driving Around," both already available on iTunes.  If you haven't, hold onto your hats, caps, and other headgear for its June 30 release date.The Green is a finely assembled work of real beauty.
I say "assembled," as it's Maddock's word, and the right one. This isn't an album recorded over a weekend or two in the studio.  
"We did it over months," he says. "A week here, a few days there. I took a different approach. I wanted to experiment, try different things. One of the things you don't have when you walk into a studio to make a record is time."  
Instead, Maddock rejoiced in the development of songs as they grew, naturally, over months.  "I really liked not being stuck with the first idea that came along," he explains. "The songs demanded more attention -- I just knew they were a different group of songs. I didn't have a clear vision, at first, about how I wanted these songs to sound, and I was proved right. It took time for the feel, the weight, the countermelodies."
Maddock tried a few of his new numbers on stage, "just a couple, on my own with the guitar -- I didn't present them to the band until I'd recorded one myself." He has been happy, already, with the enthusiastic reception of "My Old Neighborhood." "I wanted these songs to be new to fans the first time -- a surprise for them -- which is why I've done them in concert first. I'm honored to make music for them."  
When he did get into the studio, Maddock laughs, "The way we recorded was piecemeal. I tracked things up, and Aaron Comess and I mapped out all the songs. Steve Holley plays on it -- he has just such a beautiful sound. We worked at Tony Shanahan's studio, and he did the bass -- he kinda blasted through every track in about three and a half hours." Also on The Green is Ben Stivers, who, like Shanahan, "did a lot of work in a short time," Maddock says. Playing with fellow musicians who have worked with everyone from A to Z, or at least the Bee Gees to Patti Smith, "really brought the record up to another level.  It just kept getting better."  When did Maddock know to stop? He laughs, loudly.  "When you've run out of money, you have to stop." 
Well, he ran out at just the right time for The Green.  Its nine tracks are alternately soulful and rocky, soaring and sunk in the earth, poetical and puckish. Maddock can craft not only a fine melody, but a wry or poignant line, like nobody's business. "I think it's the best thing I've ever done," he admits. "I'm very proud of it."
Maddock will be playing in and around New York, where he's now lived for more than a decade, in July and August.  Count on hearing the resonant, raspy, rise-and-fall of his exceptional voice on WFUV, WDST and kindred-spirit radio stations.  Preview The Green here, revel in its release this week, and feel the summertime at its peak -- even as autumn comes drifting in.
photos of James Maddock courtesy Chartroom Media