Interview
Jeffrey Dean Foster: Hitting the Rock and Roll Target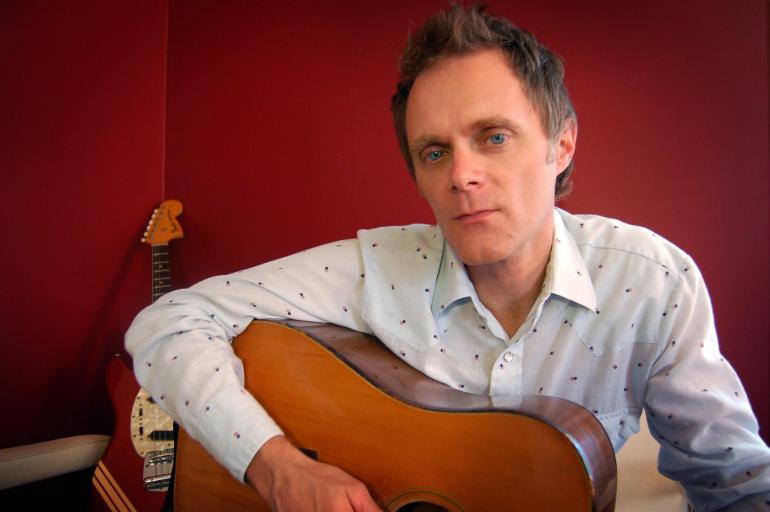 As 2014 comes to a close, many music critics and obsessives are scrambling to put together their year-end "best of" lists consisting of their favorite albums. One artist that may fall below the radar of most people but definitely deserves a spot on those lists is Jeffrey Dean Foster and his album The Arrow. Released in November, the album sees Foster channeling a sort of Tom Petty-meets-the-'70s power pop of groups like Big Star, all with a Southern edge that embraces the singer-songwriter's North Carolina roots. On The Arrow, he strikes a balance between personal and often philosophical lyrics and catchy hooks, all brought to light with clean instrumentation that come as the result of Foster collaborating with some of his closest musician friends. Each song feels like it was constructed with care and the goal of making an album filled with tunes that could easily work as singles. You may already be set on your favorite albums of the time, but it's not too late to sneak The Arrow on there, and at the very least it's well worth a listen. Recently, Jeffrey Dean Foster took the time to provide some insight on his music and the creative process behind The Arrow.
Neil Ferguson: You've said that the songs you write have some "spooky remembrance element in them." What is it that draws you to writing about the past?
Jeffrey Dean Foster: Not writing so much about my or anyone's past but trying to capture some of the feelings and mood that my favorite [songs] gave me, whether it was [The Kinks'] "Waterloo Sunset" or [The Byrds'] "Chestnut Mare." 
 
How much of your songwriting is autobiographical?
Not very much in the way of actual events. Some fleeting moments in time show up. I am influenced by friends and family around though. 
The Arrow is your first album in a handful of years. Is there a reason for waiting so long?
Real life. Most of my musician friends have families and real lives including myself. Also, we needed to live some to have something to sing and play about.  

With The Arrow were there direct influences on the music or were you just putting together a sort of collage of sounds from acts you liked?
It's just a big concoction of everything I grew up listening to through my late night nerdy headphone sessions. 70s FM and Casey Kasem's Top 40, which was a garden of wild flowers when I was growing up.  
How did you end up working with the musicians who play on the record?
All of them are long time best friends. That's how I like to make records, with people that I love. Don Dixon heard that I was recording and surprised me when I opened the door on the first day of recording. It was great to have Mitch Easter and Don Dixon in the same room making a record. Old friends and terrific record makers.  
You co-wrote two songs with your daughter. How did that come about and what was that like?
She barely remembers the "collaboration" but she came up with the main idea and hook for the songs and they were so good that I had to finish them. She doesn't fall far from the tree when it comes to sad songs! This is the first time that I've recorded songs that I co-wrote with other friends as well. Sara Bell (Dish, Regina Hexaphone, LUD) and I co-wrote "The Lucky One," and John Pfiffner and I made up "Out of the Blue.
Do you think being from North Carolina plays into your musical identity or just as an artist overall?
I think means it almost everything. I think it affects the way we all play and approach things a little sideways but plain spokenly. Dixon recently described my approach as "slack but soulful." Thanks Don! He's kind of right on the money though about me and North Carolina in general. I don't think it would have sounded like it does if it was made anywhere else. I looked to LA, London and NY for music when I was young but I was always SOUTHERN and cool with that.  
Are there plans to tour behind the album?
We hope to do as many full band shows as possible and I will be traveling and doing some solo shows as well. 
Feel free to read Neil's posts on No Depression or browse through his more than 200 published articles at readthehorn.com. To follow Neil's work  please check out Neil's Twitter.