Interview
Jesse Daniel Unveils His Creative Process for Upcoming Release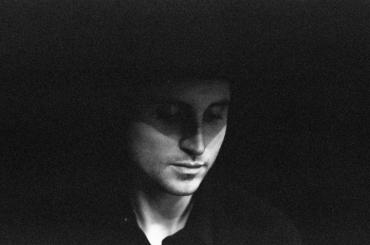 Jesse Daniel is an artist paving the way for a new generation of Americana-laced singer-songwriters. The artist, who has been creating quite a stir, is set to release his upcoming record on May 26th. His charming instrumentation and stunning vocal work creates a masterpiece from start to finish. As we draw closer to his release date, we had the chance to catch up with the artist, as we dive in a bit deeper into what makes his musical heart tick.
What is the inspiration behind your new record? And what can you reveal about the title, songs and details of the release?
This record is pretty much my story, for all intents and purposes. Ninety percent of the material covered these songs are actual stories I've lived. The other ten percent covers cautionary tales of greed, flying hens and other things. It's set to release May 26th.
When it comes to writing, do you start playing around with lyrics, or chord structures / instrumentation at first?
You know, it's always different. Sometimes I'll be playing a chord progression or lick that I like and inspiration will come to me from that. Other times, I'll be driving, at work or trying to sleep for example, when a little lightbulb flips on in my head.
What places in your mind do you channel  to craft your songs?
If I knew I'd write a lot more songs. It all depends on where I'm at mentally. 
What are your favorite venues to perform at? and if you had to choose, do you feel more comfortable in the studio or onstage, and why?
As far as hometown venues go, Henfling's Tavern is your classic biker bar. Love playing there. Moe's Alley is another great spot. On the road, I really liked The Landmark Saloon in Portland, Oregon. I've gotta day that I feel most at home on stage. The studio is my second home though.
How do you write your songs? What is the process like? Does it take you days, weeks, even longer?
Sometimes quickly, sometimes slowly.
How did you create a sound throughout time that is so uniquely your own? In your opinion, what defines your sound.
Well thank you, first off. I guess that when I started writing songs and playing with a band we were just winging it, but as time went on and lots of the members changed, things have evolved to what it is now. Learning from other musicians I look up to and playing with them has shaped my music a lot. As far as my sound goes, that's hard to pinpoint, I've been inspired by such a huge number of people and things. 
What do you hope to accomplish in the new year?
This year I'll be releasing my first full length record and touring pretty heavily. I want the record to get out there to people and make them happy. I also want to go swimming with my girlfriend Jodi and our dog Bandit, we love a swimming hole.
  Find Jesse Daniels Via:   WEBSITE:
https://www.jessedanielmusic.com
  YOUTUBE:
https://www.youtube.com/watch?v=SY3Nz4e4-_E
  FACEBOOK:
https://www.facebook.com/thejessedaniel/
  INSTAGRAM:
https://www.instagram.com/thejessedaniel/?hl=en
  BANDCAMP:
https://jessedaniel.bandcamp.com/releases