Interview
Jim Richter discusses the jazz-rock 'Metamorphosis' of new album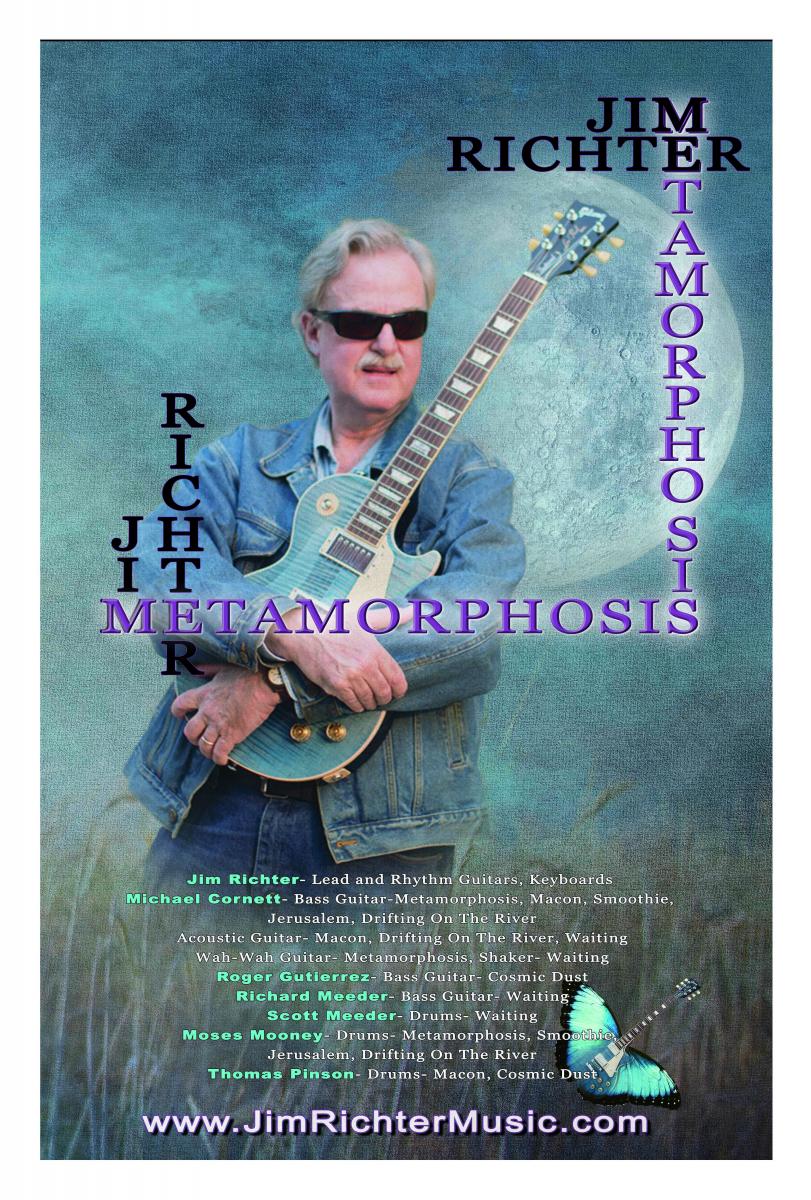 Jim Richter bridges jazz and progressive rock style and substance on his latest album, Metamorphosis. Playing guitar and keyboards, Richter paints indelible visuals in the mind.
Q: What was your introduction to music? How old were you, and how did it affect you?
A: I have heard music as long as I can remember. Even before I was able to articulate it, I knew that music was the most powerful of all the arts. My parents told me that I would sit at the piano when I was three or four and pick out melodies. They also told me that I loved to sing when I was very little. I still do.
Q: Did you grow up in a musical environment?
A: My mom played piano, and my dad played violin. Both were amateurs, but they loved music. I had my first formal piano lesson when I was 7-years-old. I continued with piano lessons until age 23. I come from a musical family. My German great-grandfather played viola in an amateur string quartet in the 1890s. His daughter, my German grandmother, was an opera singer in Berlin between 1910 and 1920. She was good. My other grandfather, an American, played honky-tonk piano in the silent movies (circa 1912-14). That's how he met my grandmother! My uncle is a concert cellist who has a PhD in music. He played in several major symphony orchestras. My aunt is a concert pianist who graduated from Julliard and has toured all over the world. My younger sister is a concert harpist who teaches at Ball State University. I guess one can say that I grew up in a musical environment. I have a cousin who is a talented jazz singer in New York City. She and I are the only ones who aren't doing classical music.
Q: What styles of music had the greatest impact on you creatively?
A: I love most styles of music, except rap and some forms of metal. Classical, rock, and jazz are the genres that have had the greatest impact on me.
Q: How did you learn how to play guitar?
A: I'm self-taught. I sweet-talked my mom into getting me a cheap electric guitar and an amp for my birthday. I bought a chord book. I sat in my room and practiced for hours every day after school. I played along with all my favorite albums. I'm still practicing and learning.
Q: What was the first song you ever played on a guitar?
A: "Gloria" (Shadows of Knight version). G-L-O-R-I-A!
Q: What is the most personal special track on the album and why?
A: "Waiting." It's one of my personal favorites from the album. I had to work very hard to achieve the guitar tone and the overall atmosphere I wanted. I thought that it came out very well, and I get a sense of satisfaction when I listen to it.
Q: What artists influenced you the most growing up?
A: Too many to list. On the classical side: Artur Rubinstein, Rudolf Serkin, Andres Segovia. On the jazz side: Erroll Garner, Oscar Peterson, Miles Davis, Chick Corea, Wes Montgomery. On the rock side: Beatles, Doors, Traffic, Allmans, Doobies, Steely Dan - my favorite group. On the guitar side: Jimi Hendrix, Eric Clapton, Duane Allman, John McLaughlin, Joe Satriani, Steve Vai. There are many more in all genres. I like most styles of music, irrespective of whether I personally write/play/record in those genres.
Q: How have you evolved creatively?
A: From classical to rock to jazzy to all of the above. From being focused a bit too much on how I felt to being focused completely on making music that will make people happy. Melody was always important to me, but lately it is becoming more and more important. Beauty is also of more and more importance. I want my music to bring happiness to those who honor me by taking the time to listen to it. Anyone who takes the time to listen to my music is doing me a huge favor!
Website: https://jimrichtermusic.com