Interview
John Mayall and the Strange Man who Asked Him about Retiring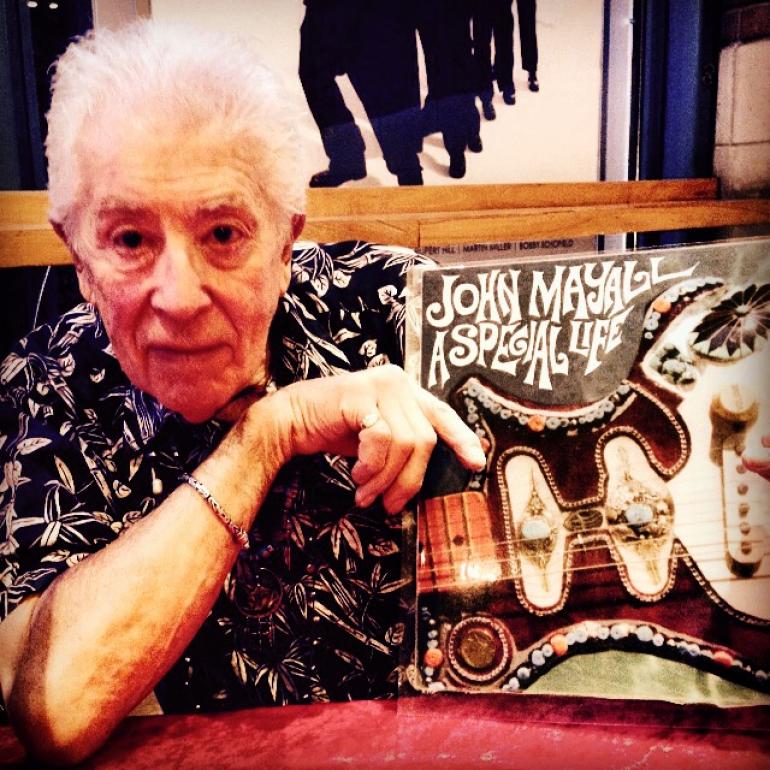 John Mayall, the dean of British electric blues, turns 81 this week. But, when I asked him during his current British tour whether this might be it, he looked at me as if I were from another planet. Next year was already booking up, with a tour of Australia, another European one and an album to follow this year's A Special Life.
"We do about 100 shows a year," he said, wondering who the strange Martian questioning him was.
I guess that means you enjoy it, I, the ET questioner, continued.
"I would not do it if I didn't," Mayall said, clearly now convinced there was no intelligent life outside Earth,
A few hours later, after watching Mayall's show, I realised that he certainly did enjoy it and was in no way going through the motions as some "legends" can. Surrounded by musicians probably 30 to 40 years his junior, Mayall was at his happiest when watching them execute some fantastic blues breaks on electric guitar, bass, and drums. The great man himself was no slouch either, rocking around the stage on guitar and keyboard, and playing a frenzied blues harp that had this aging writer wondering where all the breath came from.
He was in charge on the stage and intent on getting the music out right. A musician's musician, if ever there was one.
In theory, Mayall's current tour is to push his A Special Life album, which I reviewed here, and which was written to mark his 80th year.  But, only a handful of songs were from the album, with many others coming from the bluesman's nearly 60 years of playing. (There was a special ripple of applause for one song from the Bluesbreakers' Beano album, so-called because Eric Clapton is reading the British comic book.)
This is deliberate. "[We do a] different show every night," he told me. "We have 40-odd songs and we only have room for 10. That keeps everyone fresh."
It also means anyone who goes to more than one concert doesn't get the same thing – and some people have been double- or tripple-dipping on the tour.
The audience at the gig I went to – Swan Theatre, High Wycombe, Nov. 22 –  was of a certain age. But Mayall says there is a new generation tuning in and that it is "gratifying" when his audience brings their teenagers along.
Not to worry if you missed it this time, though. There will be other chances, apparently, and that is me put in my place.