Interview
Laying It Down: An Interview With Brad Cole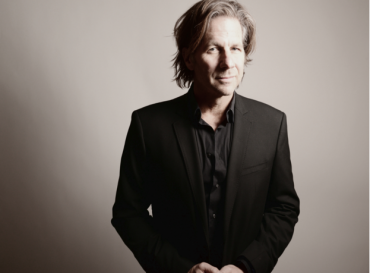 Brad Cole releases Lay It Down on April 15. Recorded in East Nashville, Lay It Down masterfully takes listeners from the familiar spaces of reflective, lyric-driven folk music to the expansive reaches of bossa nova jazz. It's a beautiful album. Brad took some time to chat with us about the album, his big question for Americana music, and adding hope and color to music.
by Ken Templeton
RLR: There is such a musical responsiveness to the lyrics on Lay It Down, particularly the opening track, "Union of Souls" or the horns and vibes on "It's All Right Now." And rhythm is such a compelling aspect of this album. How do you think of that interplay between the lyric and the music that supports it–are you writing with these sounds in mind, or does the instrumentation end up impacting your lyrics as well?
BC: There is a general process that ping pongs between writing lyrics and cultivating melody bits and song bits. It starts mostly bifurcated–I have a notes file with lyric ideas and then my beloved iphone recorder to capture melodies. 
Getting to this record, I wanted things to move with the tempo. I wanted to get outside the box with melodies and quit being just a singer/songwriter guy. You know, I said, let's put some hope and some color in these songs as opposed to droning on about how fucked up my life has been. Time to get some color back into it all. 
RLR: The vibes on this album add a really interesting texture. I saw an interview where you mentioned connecting with James Westfall over jazz standards. Can you talk about that process of finding someone who understands what you're trying to do musically and can even extend it in some ways?
BC: James is a kind of savant musician…but he's also a normal guy. We kind of turned him loose with basic song structure and offered general ideas about rhythm and fills.  There was a high level of composition on the fly during the four big days of tracking. We're in Joe McMahan's [the producer on Lay It Down] kitchen–he's got an old upright piano and the vibes and all these hanging mics so it looks like a twisted dentist's office. And James is really mild mannered, he's like, "Hey, man, do you mind if we try this?", and it was practically gold every time.  But when it came to a song like "Hurricane," James owned a lot of that–we just let him go. 
For this album, I was looking for a producer and people kept mentioning Joe's name as the only one weird or eclectic enough to get it right. I showed up with about 25 songs and we sat down and just started talking music we like and artists we dug like Lee "Scratch" Perry, and Lee Dorsey, and Astrud Gilberto. We knew we'd get along and also get how to bring those influences into the work. 
We wanted to make a vocal statement, but not necessarily my vocal statement. We wanted to bring the vibes into the center of the picture and include backing vocals reminiscent of the early Wailers, Sergio Mendez, New Orleans kind of work with the "ooos" and "ahhs". Vocalist Laura Mayo's ideas were key to bringing the color out in these tunes.
Philip Sterk, the pedal steel player, added a lot too. He's more of an atmospheric guy, he doesn't play just country licks. On "Hey Susanne," after that initial crunch of sound you hear this bam-bam-bam and that's Philip hitting his strings with a drum stick. On some songs, like "Carmen," or "It's All Right Now," Joe [McMahan] ran the pedal steel through an effects box and you end up with this sound that's kind of like tickling a robot. 
RLR: When we talk with musicians about influences, it's often a pretty straight line. But that seems less the case with you—can you think about the music that really draws you as a listener and how it's similar or different to the music you create?
BC: I end up synthesizing the music and sound textures I love with the emotional content of my life and it gets blended into a personal symphony.  I don't sit down with myself and say "let's write a Tom Petty tune".  And then the other thing is how I want to create music. There is an element of musicality that gets thrown in the back seat when you're a traveling singer/songwriter, you and a guitar. As I get better musically, I want to expand, and I don't want to see that go to waste. 
When I listen to Americana music, I love it, but I sometimes wonder, where's the jazz in all this? That's the 800 pound gorilla right now–where's the jazz? 
So we wanted that element on this album. There's still a lyric-base that you would find in singer/songwriter, Americana type stuff, but I want the musicianship to stand out. And because we've done that, the live experience is much more about letting the players open up, not doing the obligatory solo after the bridge or a stacked harmony on the chorus.  
RLR: You start the tour for Lay It Down this weekend in Chicago, Nashville, and New York. It seems like those three cities have been real incubators for you—how do they each show up in your work, either in those music you make or the way you go about being a musician?
BC: In Chicago I have some patterns about who I played with and what I did there. It's such a warm and forgiving place, but I needed to get out of my patterns.
I'm more of a voyeur in New York. I go out to see jazz. I just saw Brian Blades, incredible jazz drummer, just playing right up the street. 
I've spent time Nashville proper, pounding pavement as a songwriter. And I've had the conversations with folks there on Music Row who almost apologize for what they're doing, saying, "You know, Brad, we dig your sound, but we're trying to make songs for 18-22 year old women during drive time." I have low hopes for folks in Nashville proper enjoying the album, because I didn't make it for them. 
But East Nashville is this very rich, very friendly, eclectic scene. And the community shows up in an easygoing way. What you don't know is that everyone is a major A-list player. So I'm a bit of a stalker in East Nashville. I go and listen to music and when someone blows my mind, I know I want to play with them. 
RLR: Fill in the blank: I used to think ______ and now I think ______.
BC: I used to think "Here it is!" and now I think "Oh my god." [laughs] Can't get much more wide open than that.
You can find tour dates for Brad Cole here and check out "Hey Susanne" from Lay It Down, out April 15: