Interview
A Lesson and a Gift: An Interview with Lisa Fischer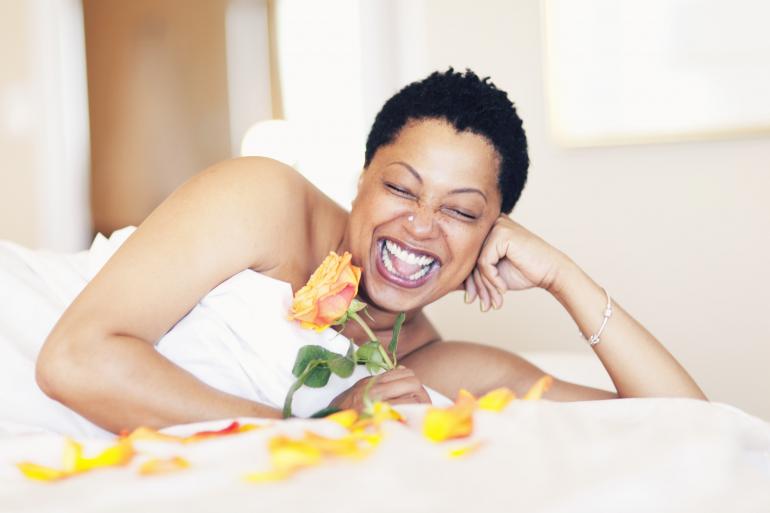 Very few people can hold their own against the likes of talents as huge as Mick Jagger, Tina Turner, Sting, Chris Botti, Luther Vandross, Roberta Flack, Chaka Khan, Anita Baker, and so many others. Singer Lisa Fischer can… and has… and will again. Featured as one of the voices in 20 Feet from Stardom in 2013 and a touring member of the Rolling Stones since 1989, Fischer is one of the A-list back-up singers working in music today. But she's also much more than that. Watching Fischer perform, you can only conclude that she is a conduit of expression to and from another world. The experience of Lisa Fischer singing is a spiritual one as much as it is a musical one. That's why audiences the world over have taken a shine to her.
Kelly McCartney: For someone who sings so many different styles of music, is there one that is better suited to your voice, to singers in general? Do different styles use different parts of the voice?
Lisa Fischer: Not so much. The style of a song is a mode or way of expressing or sharing thought for me. I find the music tends to initiate that conversation, especially if it strikes a chord. The message of the song is asking to be dressed by the voice for a night out. The style you choose is an exciting thing to me because you see what's in the closet and dress according to the occasion. I love the expressive freedom of that.
In the end, genres don't really matter, as all good and true music comes from the same source. That's the spiritual aspect of music which connects us to a higher power — whatever that means for us, individually. What's that process and experience like for you, that connecting and channeling?
It's hard to describe, but I would say it's when you reach this still point within and you feel connected to everything. The feeling is like coming home to this timelessness, where everything is interconnected.
You seem to feel your way through a performance, using your whole body. Where do you go when you're singing, emotionally and psychically?
Emotionally, my heart is walking through the lyrics and, psychically, it's like floating on air.
So many singers who are just chasing fame and fortune miss that aspect of it. With you, though, it's not just your voice. It's your spirit that makes the performance so affecting, so magical. Would you ever trade your approach, your experience, your gift for the fame and fortune of being a "star"?
I wouldn't alter my path. I would like to see us look at the meaning of the words "fame, fortune, star" in a new and grounded way though — a way that feeds us and doesn't feed "on" us. I would rather invite people to believe that we all glow. Whether there's an audience present or not. No matter what we do for a living.
What do you think society's and the music industry's focus on star potential rather than talent has done to music, as a whole?
There are lots of amazing talents to choose from. At the end of the day, people have the power to choose what they wish to see and hear. The question becomes, "Does this artist bring something to me or take something away?" And we grow from that choice, no matter the answer. We just need to keep questioning.
Talk to me about the role of listening for a singer — listening to what the song is saying, just as much as what the musicians are playing.
Listening is just as important as making sound. You make sound according to what you hear. Hearing happens in different ways. What your ears hear musically, what your heart feels or hears, what the lyrics are saying to you, and what the melodies and rhythms are saying. And what the artist you're working for is feeling and interpreting is most important. A lot of the listening also lives in the silence, as well.
How does it feel to hold your own on stage with a legend like Mick Jagger or Tina Turner?
A lesson and a gift, all at the same time.
Back when you were Xēna, could you — did you — ever imagine you would basically be a member of the Rolling Stones… or any of your other amazing accomplishments?
It's always hard to imagine what's coming your way. One can only dream while awake and be thankful for what comes as "the best for you."
Photo credit: Djeneba Aduayom.