Interview
The Nature of Soul: An Interview with Frazey Ford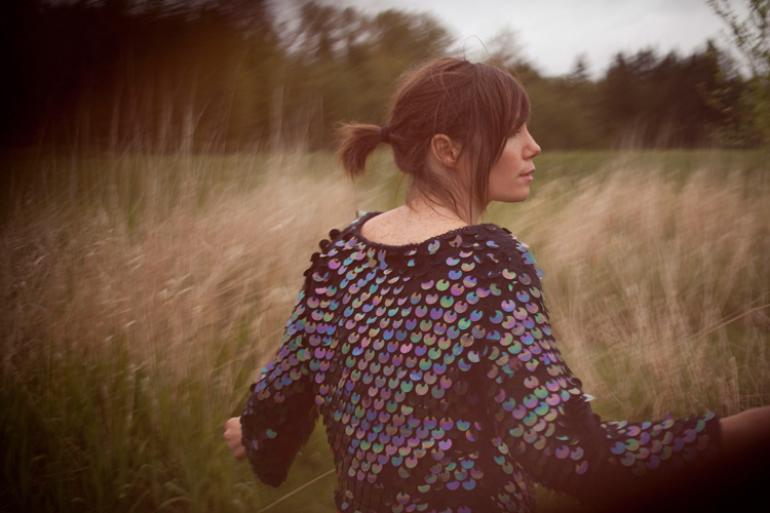 There's always been a hint of soul in Frazey Ford's voice, even as she developed musical notoriety with her British Columbia-based country-folk band the Be Good Tanyas. While the banjo and acoustic guitar plucked along in the background, and fiddle sawed, Ford's voice came over the arrangements like a bird on a breeze -- equal parts autumn and spring, but always outside of the raw physicality inherent in folk and roots music. She's made plenty of folk and roots music in her career, both with the Tanyas and on her own. But now, on her new solo album, Indian Ocean (out Oct. 14 via Nettwerk Music Group), she teams up with Al Green's band, the Hi Rhythm Section, and it's easier than ever to recognize how Green's particular brand of soul has stretched across Ford's canon.
Indian Ocean grooves so smoothly, with the Hi Rhythm Section holding down some of the finest support you'll hear this year. In fact, much of the album is teeming with the kind of music that occupies its own space, that clears its own way, distinguishing it from the rest of the albums swirling about this genre the way an opening in the woods just lies there, waiting to be happened upon. This makes sense, considering, as Ford notes in our interview below, these are the guys who created the sound toward which all her songs strive.
Like wading in the Indian Ocean or diving toward a wellspring, the most incredible soul-opening stuff comes when you move toward the source.
Kim Ruehl: What made you choose Indian Ocean as the title?
Frazey Ford: It's one of the first songs I wrote and probably one of the last songs I recorded. It's a song about a journey… it ended up being the last song on the album. There's something about the ocean and tide – getting washed over, letting go, and how things change over time. I think it's also about the sound of the words. I started writing that song in Bali, when I was on vacation with my son. We were right in the Indian Ocean and it was effecting me, mood-wise.
It follows a running theme in your music about the spirituality in nature, the themes in nature. Is that conscious or something that's just very inspiring for you?
Nature is a real solace for me, a source of inspiration and creativity, and grounding. I think it's a metaphor. I think about natural processes a lot, in terms of what we go through in our lives. It's a way of viewing what we go through as a healthy part of life, rather than how society views [things]. I feel like society is removed from nature so vastly, and how we view ourselves as beings. I return to nature as a theme because I think it's a stronger, more grounded way to view ourselves as beings. I don't know, really. I'm just making it up. [laughs]
You started working on this album in Memphis, which is a world away from Vancouver. Can you talk about that experience?
There are a few albums, as I came into [making music], that I just idealized as the pinnacle of beautiful arrangement and musicality – a couple old Al Green albums that I listened to on repeat for 20 years. Basically what happened is I got a random call from Robert Gordon, who is friends with all these musicians. Each of those guys, I have really studied and admired their work, all the subtle levels of what they do. Even being in the country-ish realm, we thought to emulate that level of sensitivity and the way they all play together. It was a really mind-blowing experience that I got to go to Memphis and meet these guys and work with them. It was a really intense and beautiful experience – that studio in that neighborhood, with those guys. They treated me like family. It was like if I could go to my personal historical museum. It was really wild to sit there and… It was interesting. But it didn't feel foreign because I'd been in step with what they do for so long. I've always loved every stream of Anericana and folk and soul. It's just amazing to be right there in it.
I can imagine after listening to the music so long, it'd be like walking into your own fairytale.
Yeah. Not a lot of people know that these guys really created that sound. It's like standing in the shadows of Motown. Teenie Hodges, Charles, Leroy… Everyone in my band that I play with – my bass player's stolen every line from them since he started playing bass. My drummer studied that drummer. These guys are iconic masters of the soulful, vibey thing. They created it. I think for them, it was interesting to have fresh air breathed into what they do, to be asked to collaborate on a new project that was really about them and bringing what they do into a different context.
What did you learn from being there in the same room with them?
One thing that's so interesting about them is that they're brothers – they're from a family of 12 with four sets of twins. When they play, they're really free. They take all kinds of risks and chances. They're really interactive and they just move as one thing, yet they also support you. They're so strong and they're very connected to this long history. They're just a force. I think I learned something about tentativeness, how tentative I can be with my own music. To collaborate with them was to allow a stronger thing to happen. I learned a lot of things. I feel like I'll be processing what I learned from those guys for a long time.
When you take these songs out on the road, you're not having them tour with you. How different is the performance from the recording?
We're just starting to have our first rehearsals. Even on the last record, people may not realize it but there was a really strong influence of that sound. Everyone I work with really admires and attempts to emulate what those guys do. I don't feel like it'll be drastically different form the recording. You have to accept that a live show is different from a recording. I mean, Teenie is gone now. He died, but… I'm not sure. That's a question I'll discover once we start going.
Indian Ocean will release on Nettwerk Records, October 14, 2014. Photo courtesy Nettwerk Music Group.