Column
Phil Lee on Delivering The Goods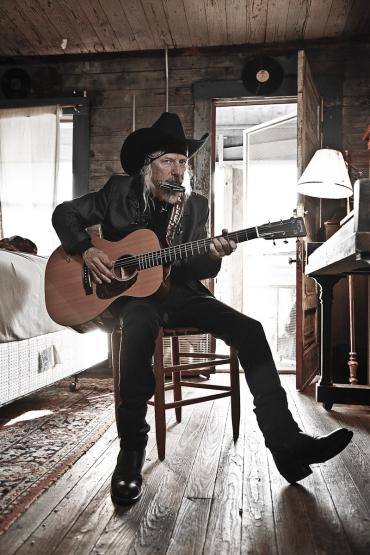 I've seen Phil Lee both on and off stage in Nashville when I've visited over the past 20 years. I've loved his music but I was too scared to approach him. Thanks to Facebook, I reached out to him and he was willing to answer a few questions. 

Bill Frater: What got you started in the music business, and why?
Phil Lee: I couldn't stand not being looked at. My first professional job was in the '60s as the drummer on a local TV show in Raleigh, NC – The Daybreak show with Homer Briarhopper and the Daybreak Gang. We opened up for the farm news. We'd also play Homer's club on the weekends and various oddball events around the South. The pay was $65 a week and $15 a night for gigs. It's been all downhill ever since.

What have you done since then?
I've played a blue million gigs all over the place with a ton of interesting people, a few you might've even heard of (The Clovers, The Drifters, Billy Joe Royal, The Flying Burrito Brothers, Beverly D'Angelo, Howie Epstein, Jack Nitzsche, Willy Mason, Slash). I've also made some "highly acclaimed" records with the also "highly acclaimed" guitarist/producer Richard Bennett. I'm sure you have all those! If you don't, they are: The Mighty King of Love; You Should Have Known Me Then; So Long, It's Been Good To Know You; The Fall and Further Decline of the Mighty King of Love. And let's not forget The Best of Phil Lee and my latest, Some Gotta Lose, produced by Willy Mason.
What are you working on lately?
The new one I'm working on now is Phil Lee and the Horse He Rode In On, produced by Michael Fleming. I've known Ralph Molina and Billy Talbot (and Neil Young) from Crazy Horse for about 30 years through my connection with the late great music movie maker LA Johnson (Woodstock, Reynaldo and Clara, The Last Waltz). So the past few years we've been playing together and the stars lined up to start a recording project. The basic tracks are done and it's a matter of overdubs and, frankly, financing. It's getting done though, just slowly. So far it's me and Crazy Horse with Barry Goldberg (keys), Bill Kirchen (Tele), and David West (guitar), with the promise of several other notables (Jan King, Stephen Stills, John Staehely) coming on board later. The songs are all mine except a couple I did to honor some pals who've recently kicked the bucket.
How do you describe your music and or songs to someone who's never heard you?
I'm liable to say anything to that question if there's a gig to get out of it. I was a "rocknroll" guy (folk rock, bluesy country stuff = rocknroll) til the money ran out, then presto! I'm a folk singer. Lots of house concerts. Playing with the Crazy Horse guys lately though I'm back full steam ahead at Spinal Tap volume with a Vox AC 15 and my G&L Broadcaster. Don't forget your earplugs, Ma ...

What was the first artist or album that got you into Americana or roots music?
I don't think this question applies to me. I may go back too far! For me it was Jerry Lee Lewis, Elvis, The Tams, Dylan, Beatles, Stones, and Hank Williams, Flatt & Scruggs, Porter Wagoner, Chet Baker, Jimi Hendrix. All the usual stuff got to me. I've been living off the table scraps of the '60s since the '70s. Now it's Americana. It was called alt-country for a while I think, and something else too but I can't remember.

Who are your favorite artists of all time?
See above. Why? They were all f-ing great. Great songs, singing, and lots of that wild, mercurial oomph that everybody seems intent on removing from records these days.

How do you define what Americana music is?
Hmm. It's a nice little catch-all category. It seems to be huge. Lots of really (really!) great people under that heading and some really (really!) awful ones who should see if they can't get their day job back. 
Where do you see radio going in the future?
I have no idea.

What are your most memorable experiences or memories from working in the music industry?
I'm 65. I've been on the job since I was 15! How about the day I got a drum lesson from Mitch Mitchell? The night at Fitzgerald's me and Jan sounded so good? The time Gene Galligan slapped the sap out of me at rehearsal? Recording with Sneaky Pete Kleinow? Failing the Decca audition? Wait, that wasn't me ... What projects are you working on next? Sleazy Listening Music ... Phil Lee takes off on the classics. Teaming up again with producer/guitarist Richard Bennett.

What inspires you or what keeps you going?
Inspiration? Girls. I still find they are the best thing(s) to write songs about. What keeps me going? I'm surrounded by enablers. That helps. And no other option. 
What are your most proud accomplishments?
The records I made with Richard Bennett. That I made it to all the gigs and on time (except the last one!). That I've made some good music and that tape recorders were rolling when I was. That I'm still here. Still clocking in, making a strong argument for failure.

How do you want to be remembered?
It would be sweet to be remembered period, but as a guy who was on the level, who, in spite of the circumstances, delivered the goods!