Interview
Q&A: Amy Reitnouer of The Bluegrass Situation on Bonnaroo and Roots Music's Youth Movement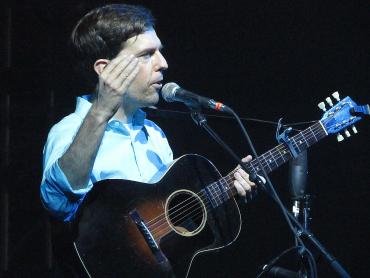 For the past four years, one of the primary sources of roots music at the Bonnaroo Music and Arts Festival has come courtesy of The Bluegrass Situation. The organization, co-founded by actor and banjo enthusiast Ed Helms and Executive Director Amy Reitnouer, has done an annual takeover of one of the festival's tents on the final day of Bonnaroo, culminating in a Bluegrass Superjam that, in past years, has included the likes of Sam Bush, Sarah Jarosz, and Bela Fleck. As the fifth edition of the Bluegrass Situation at Bonnaroo approaches, I caught up with Amy Reitnouer by phone to discuss this year's lineup, the changing culture of Bonnaroo, and what to expect from this year's lineup.
Chris Griffy: It's been five years now!
Amy Reitnouer: Another year, another Bonnaroo! At this point it feels like old had. We know everybody over there and know what to expect, but at the same time it's different every year, different artists different jam. So we're kind of getting geared up for that.
CG: Speaking of keeping things new, there has been a lot written about this being the youngest Bonnaroo and that's certainly reflected in your Bluegrass Situation lineup as well, as this is a very young class.
AR: It wasn't something that Bonnaroo directly said to us. But when we looked at who was routing through and who we wanted in the stage, it just kind of worked out that way. We've been lucky to have some amazing legends on that stage, but there are so many incredibly talented young bands out there right now who are at a point where I think they will be appreciated on that stage. River Whyless and Aaron Lee (Tasjan) had two of my favorite records of the year. Greensky Bluegrass are the oldest ones on our stage, but they're young guys. And they've played Bonnaroo before and they know what's going on. Then Mandolin Orange are old friends who have a new element to the band, so it felt light the right time for everyone up there.
I love that we can bring these young bands together. On our Superjam too, we have Gaby Moreno, Baskery, and Lillie Mae. Gaby was up for a Grammy this year and Baskery and Lillie Mae have had some really inventive roots-related records this past year. I love that we can be a tradition. We're probably the longest-running tradition at Bonnaroo right now, but we can still showcase this young and diverse talent.
CG: There's certainly a diversity of talent. While the name of the Superjam may say "bluegrass", even the band who has bluegrass in its name, Greensky Bluegrass, has a pretty heavy element of jam to it.
AR: It's a wide variety. Hopefully people know now not to have expectations when they show up. BGS will never get rid of "Bluegrass", that's part of our name, but we pull inspiration and influence from all over the place. I think it just demonstrates the current state of roots music.
CG: While you share your name with Bonnaroo's other Superjam, the BGS Superjam is the one that has maintained a reputation for spontaneity and "anything goes." How do you guys keep those surprises coming every year?
AR: After five years, we have it down pat how we handle rehearsals and things. We've learned a lot. But part of that is planning for spontaneity, which sounds oxymoronic. There are these spaces you have to allow for in the setlist for special moments to happen. You have to allow for Rhiannon Giddens to run on the stage and start clogging. Or you have to plan for random three-part harmonies on songs that were thrown into the set an hour before. You have to know how to make sure the house band is ready to roll, and this year's house band is Bryan Sutton, who has some serious bluegrass chops.
CG: Bryan Sutton is a name that many casual fans might now know, but he definitely hits your legend as he's played with everybody.
AR: Everybody. And this is his own band. We have Casey Campbell on mandolin, who has released his own solo record. And he has Sam Grisman on bass, who of course comes with his own bluegrass pedigree. And I think he has Mike Barnett on fiddle, who has played with the Deadly Gentlemen.
CG: And, of course, you also added Martina McBride, who is a voice I think everyone should know.
AR: I've been listening to Martina since I was a kid and I adore her voice. But I was picking through some of her songs and came upon her singing at an Emmylou Harris tribute concert a few years back and it stopped me in my tracks. If there's any question why we have a mainstream country star like Martina at our show, those questions will be answered at the jam. She's been super enthusiastic about the whole thing.
CG: You used the phrase "planned spontaneity" earlier. Can you speak a little to the planning that goes into the Bluegrass Situation stage and Superjam.
AR: We start putting this together in March or April, for the Superjam, the stage happens long before. But the jam itself it's usually around March that we figure out who is going to be the house band, who we can pull in to guest. In previous years, we've pulled heavier from the Bonnaroo lineup but this year's lineup has shifted. It's younger, there's a lot more pop, so there's not as much crossover. But that gave us an opportunity to bring in some people who we haven't been able to feature before. By the time we get to May, we're getting ready for the announcement of the Superjam lineup and then it's figuring out songs and talking to each of the guests about what they have in mind and coordinating those big group moments like the finale.
And sometimes those finales don't click until we get to Nashville. About a week before we did "Time of My Life" in 2014, we were still going back and forth about it. But it was one of the most special moments we've had. It was Ed (Helms) and Lake Street Dive leading it. But we had The Avett Brothers, Della Mae, Dierks Bentley, some of the Punch Brothers up there. It was such an unexpected song but it worked because it was just filled with joy and fun and everything Bonnaroo is all about. It's that kind of magic we look for. Sometimes those moments happen months in advance and sometimes they happen in the moment.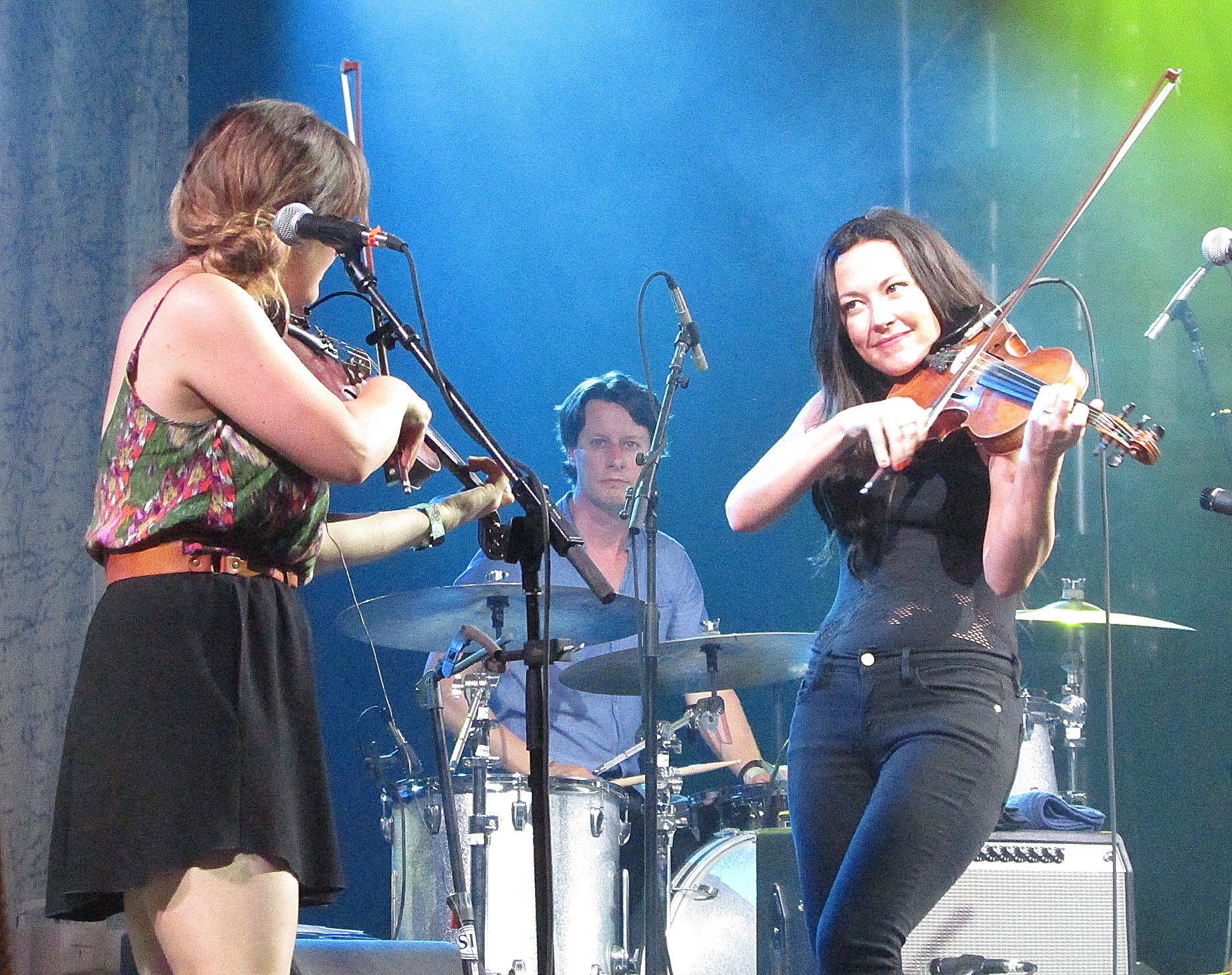 CG: This should be an interesting year for those "out there" moments because you have someone like Aaron Lee who has a glam rock background and Greensky, who are used to bending genres with their jam side.
AR: I can't tell if it's because of our lineup or because we've been doing it for five years, but the bands this year have been really enthusiastic about their song choices. What we ask for is a mix of treasured, traditional numbers from the bluegrass songbook and unexpected and eclectic covers. And they're bringing it this year. We don't have to encourage them to get weird this year. Everyone's using the diversity of their own backgrounds to shape the show. We've got some interesting backgrounds. Gaby brings in her Latin heritage, but influences from a lot of people she's played with throughout the world.
CG: You spoke a bit about the Bonnaroo lineup being more pop this year, and a lot more EDM this year. Can you speak to how you feel BGS fits with the current look of Bonnaroo?
AR: I hope people see it as something to look forward to. For people who have come to Bonnaroo in the past for the eclectic lineups, I hope we're there. We live in a time where not a lot of people say "I don't listen to country" or "I don't listen to rap". So a Superjam, even the BGS Superjam, can appeal to so many different people. I hope we represent that and people who are looking for a bit more of a mixup and something that hearkens back to the history of Bonnaroo will see us. There's something to be said for tradition. It's something people can look forward to every year and I think we're all old friends by now.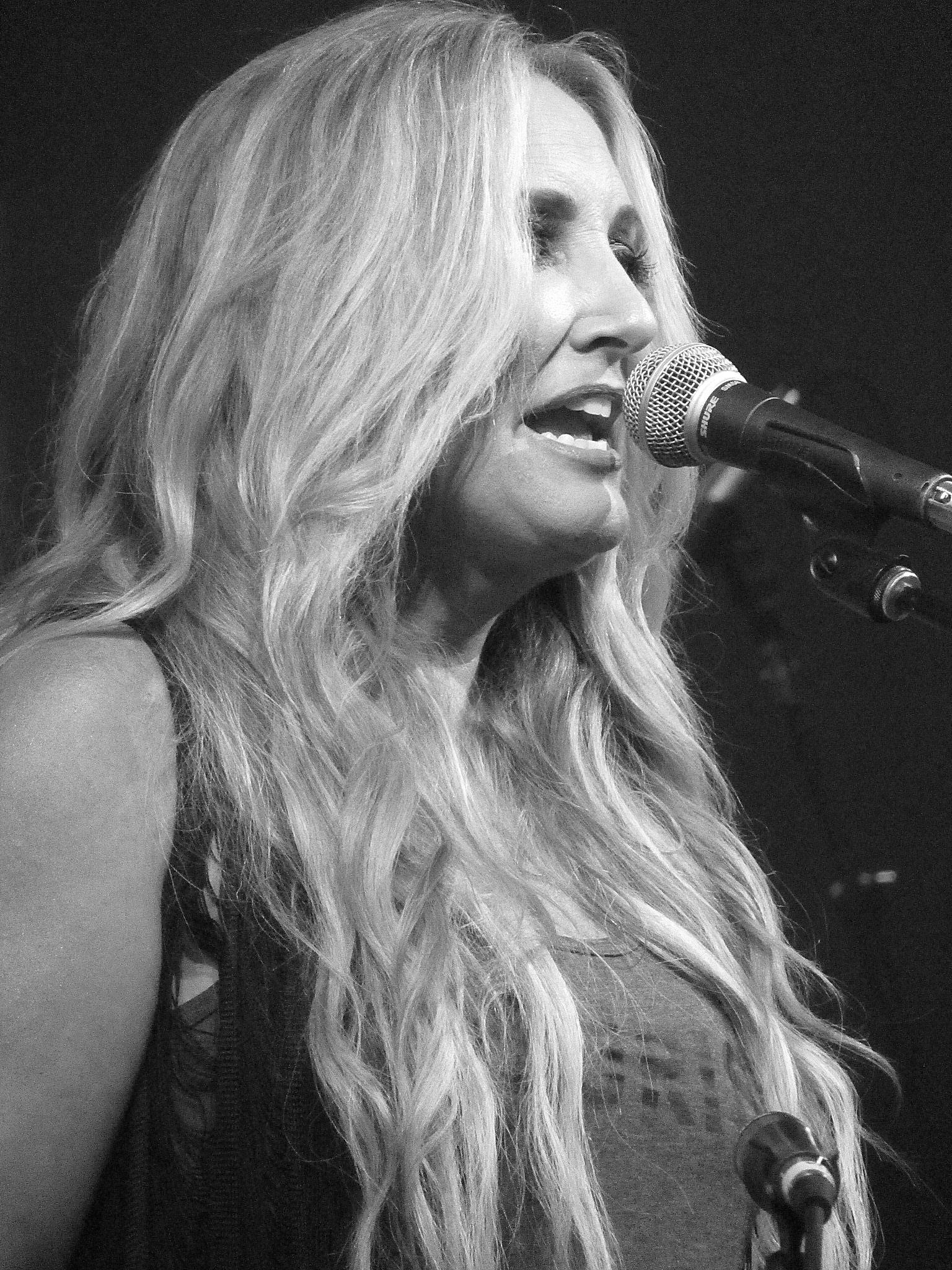 The Bluegrass Situation Superjam will take place June 11, 2017 at the Bonnaroo Music and Arts Festival in Manchester, Tennessee. I will be onsite providing coverage of this and other Bonnaroo performances including U2, Margo Price, Lukas Nelson & the Promise of the Real, and more. Click follow at the top of the page if you want to get all of the updates delivered to your inbox.