Interview
Randy Rogers Helps Texas' Iconic Floore's Country Store Celebrate 75 Years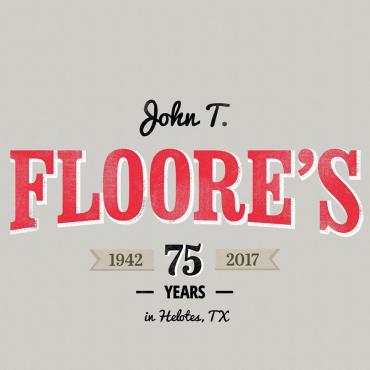 Randy Rogers  Band and Robert Earl Keen are set to kick off the beloved honky-tonk's 75th Anniversary year with two shows April 14th and 15th 

Opened in 1942 by Mr. John T. Floore himself, John T. Floore Country Store was not a store at all, but a unique Texas Dance Hall and Cafe. For over 70 years, this quintessential honky-tonk has hosted Texas and American music legends such as Bob Wills, Ernest Tubb, Patsy Cline, Hank Williams, Elvis Presley, Bob Dylan, Merle Haggard, Ray Price, George Jones, and many, many more. Now, the quintessential honky-tonk is celebrating its 75th Anniversary with two sure to be spectacular shows on April 14th and 15th featuring Texas favorites Robert Earl Keen and Randy Rogers Band. During a break from a Northeast tour, Rogers filled us in on his history with the venue, playing with his hero, and more.

Robert Earl Keen and yourself are kicking off Floore's 75th Anniversary in a big way with not one but two shows on April 14th and 15th. How did you come to be a part of something so very special?
The owner of Floore's, Mark McKinney, reached out to me. He  knows how much of a man crush I have on Robert and how much of an influence he has been on me and the band, so the decision was a no-brainer; I said yes right away. I know that it will be a weekend that will go down in history for me as one of the highlights of my career. I can sing pretty much every Robert Earl Keen song if I wanted to and I'll be singing my lungs out each night that's for sure.

Although it's a few weeks away, have the two of you talked about anything special that you will do those nights?
We did a photo shoot for the event together and threw some ideas back and forth, but you know, I get nervous around Robert. I think heroes are important in this world, and Robert is one of my heroes. To me, he walks the line, and in a way, created the highway we're all rolling down. I know there were people before him that he would nod his head to, but I look up to him as a person, songwriter, and family man - the whole bit.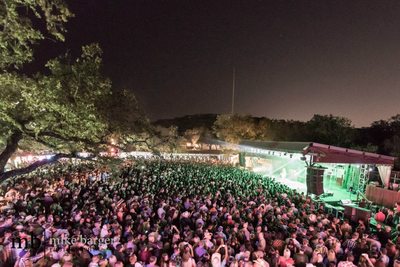 He's an iconic singer-songwriter and Floores is an iconic venue. What makes it so, especially when things come and go so quickly in this day and age?
I  think it's due to all of the people who played there over the years. Robert and I were talking about it, and you know, that stage holds a little piece of everyone who has played there. It's a stage similar to the Ryman, Cain's Ballroom, Cheatham Street, or Billy Bobs. When you play there, you're aware of the many others who have too and that makes it both comfortable and intimidating because it's not just another show – you're playing a significant, cultural, musical landmark. And of course, there's the scenery. Floore's is an outdoor venue with lots of trees that makes you feel like you're standing on the edge of the Hill Country, which you really are. It's a captivating spot.

Do you recall attending your first show there?
I grew up in North Texas, so we didn't go to Floore's too often, but I went to college in San Marcos and when Robert Earl Keen put that record out I was hooked. I started seeing shows there – Reckless Kelly, Pat Green, Ragweed, and Steve Earle. I was nineteen years old and knew I wanted to play there someday.

And you have, so many times now. Do you remember your first time playing Floore's? 
It was 2003-2004 and we opened for Kevin Fowler. We were playing inside and we sold forty-two tickets, which we joke about now because we thought that was a big night (laughing).
​
And now you play to many, many more. Do you have any interesting stories from over the years that you can share?
I've had some really interesting fan encounters at Floore's because the bus parks in the very front of the venue. If there's a crowd waiting to get in I can get in trouble because I like to stand outside, talk with people, and take photos. However, there have been a few aggressive fan nights where I felt like Bieber (laughing) getting on and off the bus, but the beauty of Floore's is that it's not set up for rock stardom - it's old school. It's a great place and I'm honored and proud to be a part of their 75th Anniversary. I have to get over the nerves of putting on a good show in front of one of my heroes, but I'm definitely looking forward to being on that stage.

Friday, April 14th Robert Earl Keen, Randy Rogers Band and Bruce Robison Doors 7/Show 745 Tix HERE
Saturday, April 15th Robert Earl Keen, Randy Rogers Band and Red Shahan Doors 7/Show 745 Tix HERE
Photos Courtesy of John T. Floore's Country Store