Interview
Robert Cook Sier: From Classical to Electronica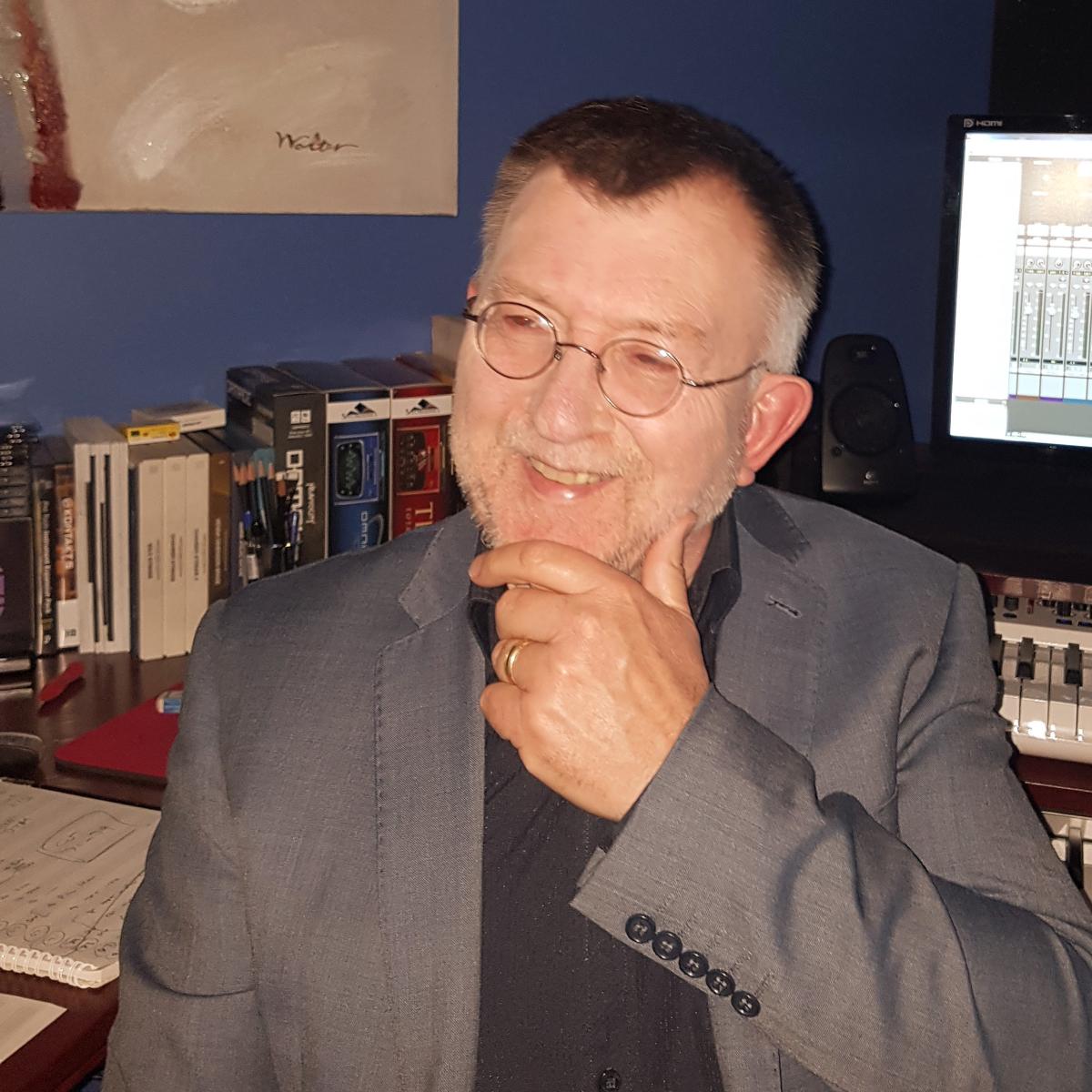 Robert Cook Sier is a gifted, visionary mult-instrumentalist and composer from Australia whose music stretches through various styles, from chamber pop to New Age to jazz and electronica. His cinematic latest single, "Keep Walking," is stunningly beautiful, like the soundtrack of an autumn rainfall.
Q: What was your introduction to music? How old were you, and how did it affect you?
A: Music started for me when my parents discovered my enthusiasm for air drumming to the radio as a three-year-old. So it was "off to classical piano lessons" at age five, and I survived on a diet of mainly Beethoven as a child growing up in the south of England. As a sensitive young soul, I used the piano frequently as an outlet for my frustrations and somehow a few musical ideas started to emerge in the midst of piano practice. My father occasionally came home with sheet music of show tunes which later started to broaden my young horizons in the direction of jazz.
I was 13 when our family relocated to Australia, at which point I traded Beethoven for Jimmy Page, playing guitar in weekend pub bands throughout my adolescence. As a group of 16-year-olds we were offered a local record deal for our original music, but as too often happens, the group folded at that very moment. Music was therefore a constant companion in my early life, in one form or another.
Q: Did you grow up in a musical environment?
A: No, though my mother has good poetic skills and my father had an extraordinary talent for drawing and a fine critical ear for music.
Q: What styles of music had the greatest impact on you creatively?
A: Besides being dazzled by the skill of Oscar Peterson and absorbed by the warmth of MJQ, I was always drawn to those occasional big instrumental pop hits. From Booker T's "Green Onions" to Fleetwood Mac's "Albatross," Mark Knopfler's "Local Hero," and Dave Stewart's "Lily Was Here." I can rarely remember the words to any song but I can usually sing you the guitar or sax solo. Ultimately, I took something from everywhere, early baroque chamber music, pop, rock, jazz, blues, electronica, and even cinematic music. The end result was a rather indigestible sonic and stylistic soup that has taken me years to try and assimilate.
One of the most profound "a-ha" moments early in my career was being invited to be musical director for a TV variety special in aid of a children's charity. Instead of the usual TV band line up, I hired a string quartet, flute, flugelhorn, bass, and percussionist. The emotive power of that intimate ensemble stayed with me and set my creative compass forever.
Q: What instruments do you play, and how did you learn?
A: After starting with classical piano, a friend of the family donated a nylon string guitar to me when I was 10. His dog had a problem with his playing and insisted he get rid of the instrument. While I had learnt the piano formally, I picked up the guitar by ear and gradually put chords together intuitively. In my teenage years I then added bass, occasionally drums (badly!) and even sax for a while (even worse!).
I was about 20 when I was invited to start orchestrating for the local state ABC pops orchestra and a variety of TV shows. The experience of writing weekly for an orchestra and being mentored by some extraordinarily talented people was a rare privilege that, sadly, so few musicians and aspiring composers are able to experience today.
Q: What was the first song you ever wrote?
A: The first piece I recall finishing was an instrumental piece I managed to sneak into the band set when I was 15. I think I called it "Mozart Rock" or something equally as cheesy.
Q: How would you describe your music?
A: It's instrumental, even if I frequently use the human voice as an instrument, and the most appropriate description I've been able to come up with is to call it "Chamber Jazz Pop." With most of my original pieces, as opposed to the covers I do occasionally, a conceptual and visual theme usually emerges somewhere along the way as I work on each track. I guess this makes my music fundamentally tone poems for the most part, or "songs without words." I usually try to stay within the normal pop song format and length in an attempt to remain accessible. I like to bring elements of electronica, pop, jazz, blues, and some orchestral chamber music flavors into my tracks.
While I've not yet performed the music live, everything is written for a 16-piece modern chamber music ensemble. If I'm struggling with a track I'll quite often imagine it on stage in front of an audience, and that usually pushes me through the blockage.
Q: What artists influenced you the most growing up?
A: On piano, Oscar Peterson, Dave Grusin and Leon Russell were the stand outs. On guitar, Jimmy Page and Eric Clapton. For music composition and production, Dave Grusin, David Foster, John Williams, Malcolm McLaren, Michel Colombier, Peter Gabriel and Quincy Jones, to name just a few. In recent years, which must mean I haven't grown up yet, the sonic approach Hans Zimmer takes to his music has been inspirational and I loved Nero's Dubstep Symphony with the BBC Philharmonic.
Q: How have you evolved creatively?
A: My creative path (no, I'm not going to say journey!) has led me from music, to software development, and back to music. Along the way I've become very aware that creativity is broadly a way of thinking, joining dots, finding patterns, putting existing components together differently with just enough familiarity and enough surprise. I'm also very aware that music is no longer just about choosing a role of composer, arranger or performer. Particularly for independent niche artists, it now has to combine all of those roles together with the rich sonic production textures available to us today and expected by our audience. We need to be composer, arranger, performer, programmer and audio engineer, and each role becomes creatively intertwined with the other.
Website: