Interview
Semper Hi-Fi: Chuck Hawthorne Meets a Fellow Marine at an Airport, & His Career Takes Off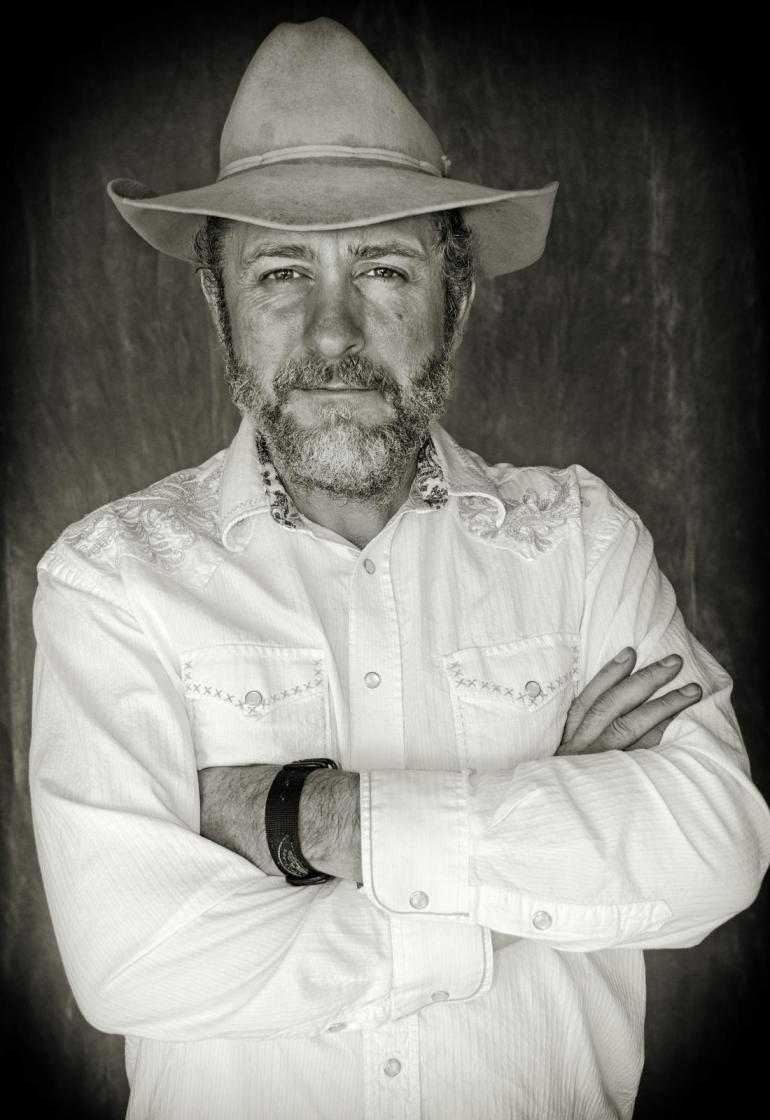 Everybody's looking for the next Doug Seegers, the homeless Nashville singer who was literally discovered on the side of the road by a foreign film crew before he found himself cutting an album alongside the like of Emmylou Harris, Buddy Miller and Will Kimbrough. Couple that with country music's longtime infatuation with military service, and Chuck Hawthorne's success should be all but assured.
Hawthorne retired after 21 years in the Marine Corps in 2011, a stint which included multiple tours in Iraq. While he'd always been a fan of music growing up, he learned to play guitar from a colleague on the USS Iwo Jima in '92 and began writing songs. In '95, he got accepted to a commissioning program at the University of Texas. 
"I came to Austin, and this music scene just flipped me out," he says. "I thought, 'Holy shit, when I get out of the Corps, I'm coming back here.'" It was during that initial four years in Austin that he discovered Townes Van Zandt, buying every record he could find at Tower Records on Guadalupe.
Hawthorne, now 43, was born in Amarillo, Texas, where his sister taught him to play a toy organ and sing. He "got handed down these great records (Tom T. Hall, Hank Snow) growing up," he says, and lip-synced in the mirror to Johnny Cash. Later he was into Steve Earle, Lyle Lovett and Nanci Griffith, but when that first Americana wave subsided, he stopped listening to country music altogether. Then he heard Son Volt and thought, "This is the direction country music should be going in."
When his military career ended in 2011, so did his marriage to a woman that he'd met while stationed in Austin.  Hawthorne then spent a year staying with friends near St. Louis before moving back to Austin to try and make it as a songwriter, but not necessarily a recording artist. "I didn't know what the fuck I was doing," he says. "I was half-ass looking for a day job, but my heart wasn't in it. I never quit writing songs, and had developed a pretty good catalog. I'd never planned on touring or gigging hard. I got tired of people asking me, 'What are you doing?' I said, the next son of a bitch that asks me that question, I'll tell him I've got a job and it's called songwriter. That was like a revelation. It wasn't long after that that I met Ray and he just kicked the door wide open."
Ray would be Ray Bonneville, the Canadian-born blues legend. Hawthorne was at Chicago's O'Hare Airport, guitar case in hand, on his way back to Austin from a subsequent trip to St. Louis, when he first encountered Bonneville. Here's Hawthorne's recounting of their fateful meeting: 
"I'm in the airport and hungover and didn't want to talk to anyone. I see this guy with a guitar slung over his back. He's standing there and talking on his phone and I didn't want to have any fuckin' thing to do with him. So the gate opens up and I walk as far away as I can from him. On the plane, he sat down right next to me. He says, 'Man, are you on tour?' I said, 'No, man.' I said, 'How 'bout you?' And he named like five places, and I knew every fuckin' place he'd played. We start talkin' about guitars and music, and I said, 'Don't try songwriting, 'cause there ain't no fuckin' money in it.' I had no idea I was talking to an award-winning songwriter. Halfway through the conversation, I remember reading a feature article about him in No Depression, and told him. It turns out that he had been in the Marine Corps in Vietnam, so he and I related on that level. I got a cowboy hat and a Martin D-28. He's a blues guy with a fedora and a Gibson electric. I think he had me stereotyped right off the bat. He was nice enough to share contact information with me and tell me to send him some songs, but I'd heard that shit before. I wanted him to hear 'Bound to Be Bound' first, because it was his style—kind of dark and rhythmic. I sent him four songs, and 30 minutes later he wrote back and said, 'Let's meet for coffee.' It just went gangbusters from there; he pulled all these great artists. I was always gonna make a record, but there's no way if I'd self-produced that record I could have got guys like Gurf Morlix and Eliza Gilkyson to come in for it."
All of a sudden, Hawthorne was not only in the orbit of Morlix and Gilkyson, but these Texas music titans were playing on his debut album, Silver Line, which Bonneville produced over the course of a few months last year in Austin, and which hits stores on April 28.
This past Saturday night, when I spoke with Hawthorne, he'd just made the three-hour drive back home from playing a veteran's benefit in Harper, Texas. He plays those sort of shows all the time (he had one the next day), because he feels fortunate to have dodged the difficulty many veterans face in readjusting to civilian life.
"It's a brotherhood: You're working with people who would jump on a grenade for you, literally," says Hawthorne of military service. "So I can imagine a guy who left that and went into the corporate world, where there's a lot of backstabbing and all that bullshit, it can be a tough transition. It makes you miss your brothers and wonder where your life is going and question the value of what you're doing now. It's hard to go from life and death to putting a finance report together. We're losing 22 veterans a day to suicide—it's a horrible problem, this transition, these guys with PTSD. Healing through music or horseback therapy—whatever. We've got to do something about this."
Hawthorne is currently in the process of putting together dates for a tour that will take him outside of Texas for the first extended period of his musical career. One sticks out: a July 4 gig with Shawn T. Pabst at Trixie's Antler Saloon in Ovando, Montana, population 70. The booking is anything but random. 
"I got back from Iraq and wanted to learn how to fly-fish," recalls Hawthorne. "My friend, Shawn T. Pabst, lives up in Missoula. Jill (his ex-wife) & I ran out there. We had a short fly-fishing session and learned I wasn't a natural at that. Shawn said, 'Let me take you to this special place.' We go to this bar (Trixie's). it's springtime. We didn't book a gig there; we just played a gig there. Everybody comes out, the whole damn town—all 70 people. This little girl steps on her daddy's boots and learns how to dance, there's snow falling, just the coolest people in the world. I told Shawn, 'We've got to write a song about that.' And it only took us six years of trading notes to write it. But every word is true."
Hawthorne's voice is a hybrid of Eddie Vedder's and Gordon Lightfoot's, his instrumentation spare like Townes Van Zandt, and his songs—in particular, "Post 2 Gate" and "Welding Son of a Gun"—are deliberate, workaday tales reminiscent of Nebraska-era Springsteen or James McMurtry.
"I try to avoid love songs as much as I can," he explains. "I've written some decent ones, but those songs are already written. I get a vehicle to tell a story, whether that vehicle is a welding torch or a hammer. I'm a tool guy and I inherited a bunch of tools when my dad passed away. That picture on the album is a punch, and it's right here on my work bench. That's where 'Gospel Hammer' kind of came from. Really, that song's about working your ass off to provide for your family, and maybe playing as hard as you work. I think I'm trying to model myself more along the Guy Clark and John Prine lines than Townes, 'cause Townes is kind of unreachable lyrically. I wouldn't be sitting her having this conversation with you if it wasn't for that Townes Van Zandt record, but I'm well aware of my limitations. I know I'm not Bob Fuckin' Dylan or Townes Van Zandt."
Thing is, he doesn't have to be. Being Chuck Hawthorne is more than enough.