Interview
Southbound: Ethan Fogus on His New Album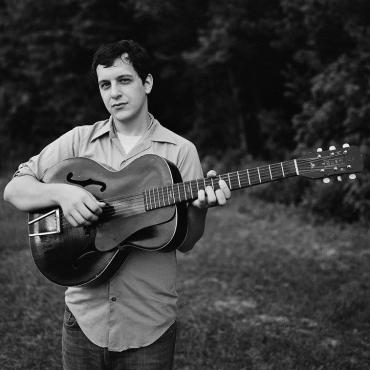 Singer-songwriter Ethan Fogus will release his latest project, 
Southbound,
on October 14th. The follow-up to 2013's
 A Door Swings Back
 is a change of pace for the artist who chose to step away from abstract, often sad, lyrics to focus on the positive on the well-crafted collection that blends various genres (folk, country, roots rock) into songs poignant and rollicking. Ethan kindly took the time to answer a few questions via email about the album, inspiration and much more.
Before we get into the record, can you give some background as to what drew you to music and why you chose to pursue it professionally?
This is a great question and a one that I ask myself a lot—what put the music inside of me and what made me see the world through songs. As a kid I was always singing to myself - I think singing helps me rationalize my world. And writing gave me a way of interacting with a world that frightened me. Also, my parents loved music. They were not musicians, but they were always bringing songs into our home. 
Pursuing music professionally, meeting other musicians and forming community has arisen out of a need of mine to say "I'm not alone". Over the years I've become less interested in "is this song important to the world?" And more concerned with "is this song important to me?" I think the world can never have enough songs. Does it need all of them? I don't know, but more is certainly a good thing. 
Did you write all of the songs yourself and were they all new songs, or were some ones that you had in your pocket?
I wrote these songs by myself after reading Pat Pattison's awesome book 
Writing Better Lyrics
. The record was written pretty quickly--probably in four months or so. I learned to write/demo quicker with my iPhone and Garageband. I'd come home from work and spend an hour working on some lyrics, spend some time thinking of chords, and write some accompaniment parts. I'd take my dog for a walk around the neighborhood and think about each song and what they wanted intuitively from me...and tried to get there.
​
Two songs: "Lock The Door" and "Southbound" were leftover from a previous record I made that never quite materialized.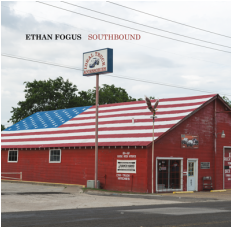 You have said this record is different than your previous; why did you want to take a different approach?
I think, as a person, I'm always interested in trying new ways of writing a record. I find a lot of inspiration in trying experiments. I'd recently moved in with then-girlfriend (now fiance) and was feeling genuinely less sad. Depression runs in my family and it's a part of me I've always had easy access to. So, I try actively to not always dwell in my own sadness. I had also started regularly exercising and gaining more control over my vocals. And from visiting clubs, I realized that people don't always want to be in that sad space. I like to cater to the audience whenever I play, and a bunch of sad songs didn't make me feel happy or help me connect with my audience.
Building on the above, since the purpose was to make a record that you could "put on around your friends and it wouldn't bum everyone out," where did you draw from? 
I was drawing from a wide variety 
o
f artists. Atlanta/Athens artists like Slow Parade, Dear Mr. Peasant, Grand Vapids, The Last Tycoon. And South Carolina artists like She Returns From War, American Gun, and Faline. I was focusing a lot more on what my peers were writing. But also Al Green, Jonathan Richmond, Taylor Swift, Shakira, Troy Sivan, Childish Gambino and others. I was drawing from a wider palette than I ever had before.
My two favorites are "Lock The Door" and "Windowbox Flowers." Can you choose one and tell the story behind it?
Absolutely! "Lock The Door" was written a few years ago for a dear friend of mine. At the time, he was in a really unhealthy relationship. They would have these huge, cinematic fights and it was really hard on both of them. One weekend he called me and told me about another one of their fights. At the time I was also house sitting and the instructions the owners left for me ended with "lock the door before you leave". Lastly, I was listening to three songs almost constantly: Brandy Clark's "Take A Little Pill," The Band's "The Night They Drove Old Dixie Down," and a live bootleg of Conor Oberst's "Common Knowledge".
"Windowbox Flowers" was the second new song I wrote for 
Southbound 
and the first draft was based off a different friend's life. Chordally, I constructed the interlude between verses based off of Dylan's "Tangled up in Blue". With the verses, I wanted to construct lines that felt restrained while the chorus had more raw emotion. I was listening to Bishop Allen's record Lights Out a lot, particularly their song "Hammer and Nail" as well as First Aid Kit's The Lion's Roar.  
"Southbound" is the album closer and the title. Why did you place it last and chose it for the title?
"Southbound" was picked as the closer because it feels like a promise. It's a journey song. It's hard to put any other narrative after the promise to drive all night. It's also a special song to me because it's highly autobiographical. I don't tend to draw from my own life as a writer, but this song is almost 100% from it. It's a love letter to my fiance. She was living in Dallas when she went to graduate school, and I missed her all of the time. As I said, it was an older song, but one that feels somehow important.  
Originally, I didn't want to call it 
Southbound
. I thought that title was too similar to a lot of other great records that are out. But I was stuck--none of the other singles had the same panache that this one did. I finally went with 
Southbound
 after Matthew Pendrick texted me "When are you going to release 
Southbound
? I think it's a Fall record". I realized the name had stuck.  
I always love to know about the cover art. Where is that from?
Ah! Great noticing. The cover art is from a photograph by the great Carol Highsmith. The photo in particular, is from a series she did about Texas. I think this was outside of Terrell TX. Recently she donated her entire portfolio of more than 100,000 images to Library of Congress for royalty free use. It's an unprecedented move. I admire anyone who is willing to share their art freely as she is, and I'm grateful that she did.
Do you get to play out often?
Always. It's magic. Some days I feel so inarticulate or down on myself and then I'll hit up an open mic and suddenly am re-flooded with a great lust for life.
Usually, just it's me and my songs. But I'm excited for the album release on 10/13 at The Red Light Cafe. I've got a whole arsenal of musicians playing the record with me and it has felt incredible to lead them through rehearsals.
What are your professional plans for the rest of 2016/early 2017?
Keep pushing. The album release feels great, but I've already started working on the follow-up for the record. I have about 60 songs written, but I'd like to write some more. Like Joe Strummer said "don't you ever stop / long enough to start".
Finally, I always love to know if there is one recent release that you cannot stop listening to, any genre?
Oh! I'm not sure if I can name just one--2016 has been a great year for music.
Beyonce 
Lemonade
 "Don't Hurt Yourself," and "Six-Inch Heels"
Parker Millsap 
The Very Last Day
 "Wherever You Are" and "Heaven Sent"
Ben Trickey's 
Choke and Croon
 "Alabama" and "No Marquee"
Originally appeared in
The Daily Country