Interview
Tedeschi Trucks On the Road with Los Lobos and North Mississippi Allstars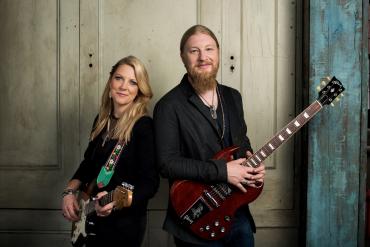 Tedeschi Trucks Band is on the road with its "Wheels of Soul 2016" tour featuring the huge talents of Los Lobos and North Mississippi Allstars. It's a brilliant line up that promises an inspiring evening of music.
Formed in 2010, TTB is anchored by the husband and wife team of Susan Tedeschi and Derek Trucks. Before joining forces musically, each pursued a successful solo career - vocalist and guitarist Tedeschi with her own Susan Tedeschi Band and Trucks with The Derek Trucks Band. Trucks also played for fifteen years with The Allman Brothers Band; Trucks' uncle Butch Trucks is the drummer and a founding member.
TTB's blend of soul, rhythm & blues, country, rock and gospel has found a large and loyal audience. The band's first two albums debuted in the Top 15 of the Billboard 200, with its initial release, Revelator earning a Grammy award. This January, TTB released its third album, Let Me Get By. Trucks produced the record, which was recorded at Swamp Raga Records, the band's home studio in Jacksonville, Fla.
TTB is currently touring across the U.S. with a star-studded lineup, handpicked by the band.
"We did a tour a few years ago with the Black Crowes and the London Souls, and it dawned on us how much fun it is to be out for a month or two with the same group of people, especially if you enjoy their music and enjoy hanging," Trucks explained.  "So last year, we tried it on our own. We put a tour together with Sharon Jones and the Dap-Kings and Doyal Bramhall. Again, it was probably the highlight of the year. Everybody really dug the whole thing."
With so many great bands to choose from, TTB makes its decision just like any regular music fan would. 
"We put bands together that we would pay to go see, people that we're fans of musically and personally," Trucks said. "Los Lobos and North Mississippi Allstars are old friends and people that we love what they do, so it's a great combination."
According to Trucks, touring with other talented musicians is inspiring for his own music.
"Anytime you're around musicians of that caliber for that long, you pick up things," he commented. "I think it makes everybody play on a high level. There's a lot of mutual respect, but there's also a lot of wanting to push it."
Trucks is pleased with the band's latest release. For both Trucks and Tedeschi, recording at their Jacksonville home studio has many advantages.
"It allows us to spend a lot more time and energy making a record than we would be able to do otherwise," he explained. "We can step away from it and get back to it and things are still set up the way they were. It's a great laboratory, and anytime you have an idea or anything hits you, you can go out there and work on it. There's really been no down side to having it there. It's been really great. I feel like every record we do there, we figure it out a little more. They seem to all get a little better."
According to Trucks, inspiration for songs comes from many sources.
"It happens different ways," he explained. "Sometimes a song idea is just a great melody and a lyric, and you trust that the band is going to make it into their own. But there's definitely times you think about the sound or the way the rhythm section sounds and you write towards that. A lot of the writing on this record was the core of the band in a room together just playing. A lot of it was just improvising. Certain grooves or chord changes would come up. They would feel good, and you would start writing towards that, so some of it was the band writing together. That makes it easy. You don't have to think of it at all."
While the band spends a large amount of time on the road, Trucks is still happy to be touring the country doing what he loves.
"At least for me, personally, I feel like I'm a 'lifer,' so I don't think about it too much," he commented. "There's always the grind of the road. Your sleep schedule is just sideways. There's a lot that comes with it, but I love it and I feel like we're lucky to do what we do. There are a lot of people on planet earth that have it a lot harder than we do, so we try to keep our whining down to a minimum."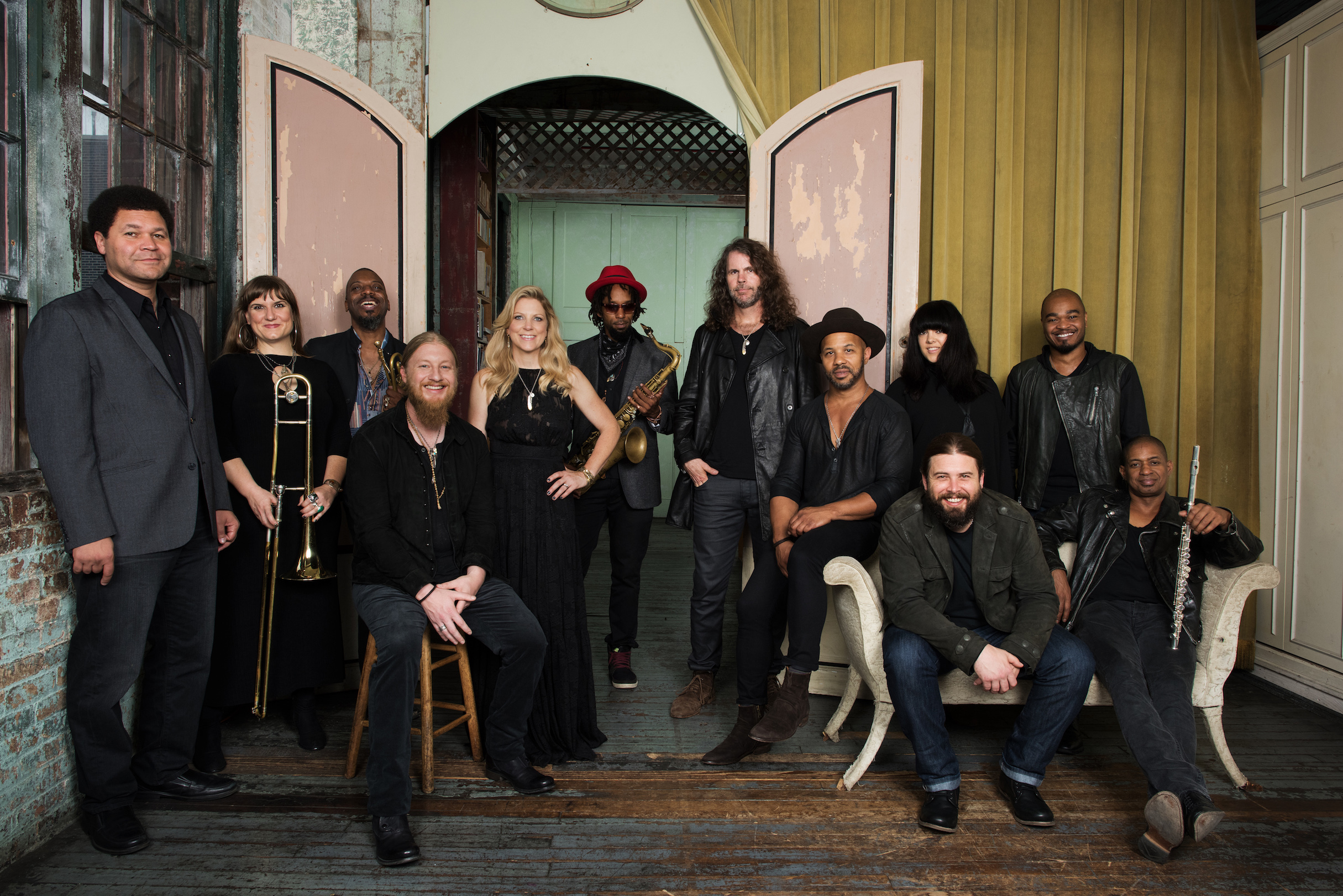 It helps to be sharing a bus with a big group of your friends.
"We realize how fortunate we are. The road takes a lot out of you, without a doubt, but this is what we do," Trucks said. "It's a good group of people. A lot of putting this band together was trying to find the right musical and personal fits. It's taken a while to get it here, but it's in a really good spot at the moment."