Interview
Tonio K talks about the Crickets, Gram Parsons, Jackson Browne, T Bone Burnett, and More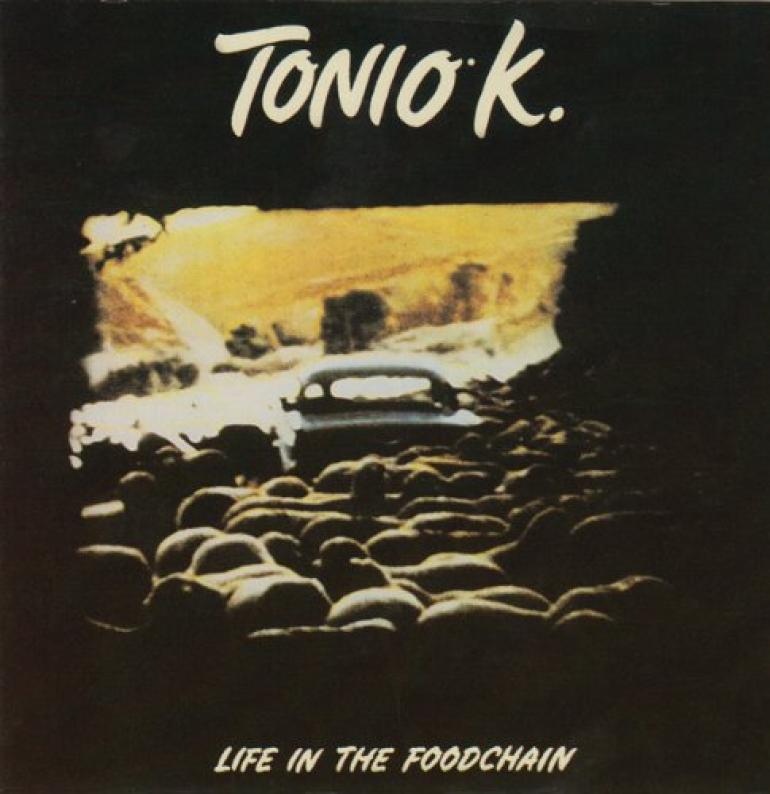 Stereo Review called Tonio K's Life in the Foodchain (1979) "the greatest album ever made," to which Tonio K replied in a letter to the editor:
Life in the Foodchain, while certainly a good, great, maybe even swell album, can't possibly be the greatest album ever recorded. James Brown Live at the Apollo is. This can be substantiated with actual documentation so don't argue with me. And what about the Seeds' first album? And is the cat still in the freezer?
Combining a Dadaist's sense of the absurd, outrage at the political status quo, and a rock and roll heart, Tonio K  might have been voted "least likely to write a hit song for a popular TV show" after releasing his first two solo albums -- Life in the Foodchain and Amerika. But, as cliched as it sounds, truth is often stranger than fiction. Tonio K has recorded with T Bone Burnett, Albert Lee, Booker T., Dick Dale, Rik Grech, the Crickets, Charlie Sexton, Paul Westerberg, Garth Hudson, David Hildago, and Earl Slick. Tonio K's (aka Steve Krikorian) songs have been recorded by Burt Bacharach, Bonnie Raitt, Eric Burdon, Peter Case, the Fabulous Thunderbirds, Brian Wilson, Percy Sledge, Al Green, the Pointer Sisters, Steve Jones, and the Runaways. And, yes, Vanessa Williams' recording of "Love Is" was featured on the soundtrack for Beverly Hills 90210. 
Hal Bogerd:  How did you end up becoming a Cricket?
Tonio K: You know it's funny. I was just sending a bunch of emails back and forth with a Crickets' fan magazine in England, so I've been thinking about that over the last month or so. My friend Nick van Maarth and I, from my teenage band, the Raik's Progress -- available on Sundazed Records, if you want to get that deep into the esoteric bullshit from the '60s. [It's] proto-psychedelia, ridiculous psychedelia from 16-year-olds, with me writing lyrics which were so abstract as to be comical, which was the point.
After that band broke up in the early '70s, we were doing a spec record with Devonshire Studios in North Hollywood, because one of our other ex-Raik's Progress members, Duane Scott, was a recording engineer there. We were trying to get a record deal as Van Marth/Krikorian. J.I. Allison and Sonny Curtis, and probably Glen D. Hardin, were recording in the other room at this studio and they heard what we were doing and decided they liked these kids. They were 10 or 15 years older than us but they decided, "Hey, these kids are good." This was the early '70s, and they invited Nick and I to be part of a studio "supergroup" [called] LAX, that included Joe Osborn -- a major LA session bass player, prominently featured in The Wrecking Crew book -- and Hal Blaine on drums. They drafted Nick and I as the "hot young singer/songwriters" [laughs].  We made one single on Mumm's records and then politely and quietly went away.
But, I started hanging out with J.I, and Sonny and those guys. They took a shine to me and I liked them and they basically became my mentors in the business. At some point within a year of that, the famous Rik Grech of Blind Faith and Traffic was in town co-producing Gram Parsons' Grievous Angel, and the band on that album was Elvis' band. It was Glen D. Hardin, Jerry Sheff, Ron Tutt and James Burton. Glen D.  rought Rik over to J.I.'s house one night. At some point over the next few encounters, it was decided there should be a new Crickets and Rik wanted to be in it. I don't recall how Albert Lee became involved because he wasn't playing on Gram Parsons' record, but he was around. So, suddenly a new band is being formed with J.I, Sonny, Glen D., Rik on bass, and Albert Lee on guitar, and me as again, "the hot young singer/songwriter." And I went… "Uhhh... okay!" (laughs)
Why not?
Sure. Why wouldn't I? So that's how that happened. We made a couple records but the Crickets' audience didn't want to know anything other than "That'll Be the Day" and "Well… All Right." We'd do gigs all over England and people would show up in, I think they called them, drapes. Their fancy coats and their red shoes, to quote Elvis Costello. They'd charter buses and show up as Teddy Boys to these gigs, and Albert would play these mind-numbing solos -- as Albert Lee can do -- and they would politely applaud. Then when he played note-for-note the solo from "That'll Be the Day," they would be on their feet jumping up and down and screaming. So okay, we see what they want. And why not?
The songs on the albums were all originals?
Yes, they were all originals. I had two or three songs on the albums. I don't think we did any old Cricket songs on the albums. As a matter of fact, the first version of Gram Parson's "Ooh Las Vegas" was on the Crickets' Remnants, because Rik and Gram had just written it. We recorded it before it came out on  Gram's album. Gram died while we were making Long Way From Lubbock in Nashville.
Gram wanted to come on the Winnebago with us because Rik and Albert and I had said to J.I., "Let's not fly to Nashville to make this record. Let's drive across the country. We want to see the country." So J.I. rented a Winnebago, but J.I. told Rik, "You have to tell Gram he can't come with us, because I know he's a junkie and I know he's going to bring his kit with him.   just can't have him in that Winnebago with his drugs. (Remember marijuana's a 50-year bust in Texas back in 1973.) We were on our way back from the recording session for that record when Gram died. Here's a quote: Rik came back into the Winnebago after making a call from  a pay phone out on Interstate 40 and, after telling us Gram had died, he said "Man, if only I had been there with him, I would have taken half of it and he wouldn't have OD'ed." Wow! William Burroughs lives: The algebra of need!
So, that's how I ended up in that band. And after a couple years, it was obvious that the Cricket's audience did not want to hear anything other than "That'll Be the Day" and "Peggy Sue." Fair enough.
Much later, in 2004, some of those same people put out  The Crickets and their Buddies. You did "Not Fade Away" with Peter Case.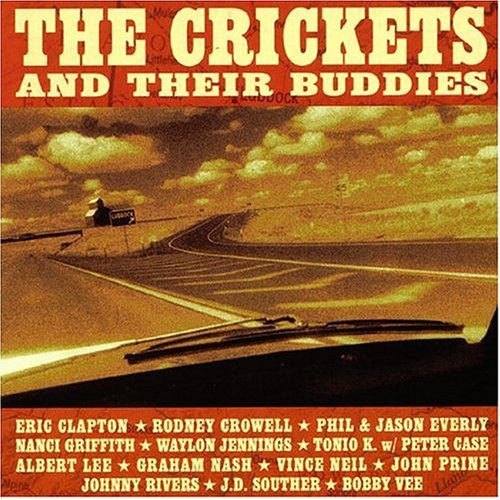 I called Peter in. J.I. called me up and said, "We're doing this record and everybody is playing who had an affiliation with or love of the Crickets." I like to say everyone from Eric Clapton at one end of the fame-and-fortune scale to me at the other end (laughs). J.I. asked if I want to sing "Not Fade Away" and I said, "Gee, let me think about that. Yes!"
During Dylan's grand reappearance at the Newport Folk Festival, my friend Charlie Sexton was in Dylan's band. I was standing on the side of the stage with some friends including Shawn Colvin and Al Gore, who had unexpectedly showed up. We're standing there and the encore was "Not Fade Away." I called J.I. from the stage and held the phone up. "Check this out man!" 
It's funny you brought up Charlie Sexton, because I had planned to ask you about him. I lived in Houston in the early 80's and I remember seeing Charlie and he was maybe thirteen years old playing as Little Charlie and the Eager Beaver Boys. A few years later he had a record deal and I was surprised that he had covered a couple of your songs on his first album, Pictures for Pleasure.  How did you connect with him?
My publisher at the time, Rick Neighor, played Michael Goldstone at MCA a couple of my songs -- "Impressed" and "You Don't Belong Here," and maybe some others -- and they loved them. I said to Rick and Michael [that] I didn't know if I want him recording "Impressed" because I was going to record it. They had me meet Charlie and I Iiked him, so I said okay. And, yeah, he was 16 at the time and he didn't have a driver's license. I had to drive him back to his apartment after our introductory dinner.  We wrote some songs together for his second record and then he moved back to Austin from LA.
He called up one day and asked if I wanted to come down and do some writing for his third record. That album wound up as the Arc Angels' record, although it wasn't supposed to be. In the wake of Stevie Ray's death, the Arc Angles came together with Charlie and Doyle Bramhall II and Chris Layton, and Tommy Shannon from Double Trouble.
And then you and Charlie worked together on The Wishing Tree from The Charlie Sexton Sextet.
I always thought that was a really great album. I love many of the songs on that album, and it did nothing. Went nowhere. Bummer.
I could really hear your influence on The Wishing Tree.
Yeah, thanks. As Charlie has said over the years, I sort of taught him to write songs by example, involvement, and by telling him Bob Dylan's a blues cat. I told him, "What you need to do Charlie is go listen to Bob's stuff." He did some stuff with Dylan and Keith Richards when he was still a teenager. Bob had taken a shine to him early on and then, at some point after the Arc Angels, whenever Dylan came through Austin they would call Charlie up and ask if he wanted to come down and play the encore. By the end of the 90s, they asked him to join the band. I think his first tour was the Bob Dylan/Paul Simon tour in 1999.
Did you see the movie Boyhood?
Yes. I've talked with Charlie about it since it came out. I think I was down there when he did the first shoot for that with Richard Linklater, and he wasn't even sure what it was at the time. He played himself, played a musician. The next thing I heard about it was earlier this year when all the buzz came about. I talked with him about it after that and he said he had done a second shoot a couple years ago. It was really wild for me from all the time I spent in Austin in the 1990's.  I thought, "Man, I knew those people," and I actually knew a couple of the actors in the movie. The guy who played Ethan Hawke's brother, that guy's name was Nashville Bill.
I was listening to your early solo albums recently and was impressed with how well they hold up and, unfortunately, how little things have changed politically.
Yeah (laughs).
You could have written them this year: One Big Happy Family, Trouble, Life in the Foodchain." They're very relevant.
Or Sons of the Revolution, and on and on and on. That's the problem isn't it?
You had quite a collection of musicians playing with you over the years.
Albert Lee, Earl Slick, Dick Dale ,and Garth Hudson... And on Ole (Gadfly) Paul Westerberg plays and so do David Hidalgo, Charlie Sexton, and Jack Sherman from the Chili Peppers. When we were doing that record, T Bone Burnett asked, "What's your ideal band?" I said "I love Bruce Thomas as a bass player and I love Booker T. as an organ player."
I know Ole was a major headache and you tell the story in the liner notes how it was held in limbo for seven years. Is that when you started working with T Bone?
T Bone and I have been friends since the late 70s. Mary Kay Place introduced us during the Life in the Foodchain era, when I was living at Shangri-La Garth and Rob Fraboni was producing the record.  He had just produced Mary Kay Place's album.  The one where she's a cowgirl on the cover. She was around the studio now and then, and so was Bonnie Raitt ,because Fraboni was about to produce her album with the Bump Band. Mary Kay kept asking me, "Do you know T Bone?" I told her, "No, but I know of him." I loved the Alpha Band. She said, "You've got to meet T Bone." So, one night she called up and said, "Get in your car and come over. T Bone's here."  That was probably 1979.
The first time we ever worked together on was "You Will Go Free," which is the last track on my Romeo Unchained album. He came in and programmed the drum machine, and he got David Miner to play upright bass and David Mansfield to play mandolin.
T Bone's  listed as executive producer on Notes From the Lost Civilization, but in fact he played on the record. He and I cast the record. We talked about what should go on song to song and who would play on which songs, but David Miner and I were the guys in the studio on a day-to-day basis. Later, on the Ole album, he and David co-produced it and T Bone again was in kind of [an] executive producer position. 
A great example on that record is the song "Hey Lady." I played him that song at the Mondrian Hotel on Sunset Boulevard where he was living. I played him the song and he flipped for the song, and said, "That's the coolest thing I've heard since "The Lonesome Death of Hattie Carroll," which I took as a tremendous compliment. But, when we went to record it, we did other versions and he wasn't having it. He said, "The version of that song that needs to be on the record is you and your acoustic guitar. No instrumentation, nothing else. Leave it alone." I kept going but listen to what Bruce Thomas is playing on the bass. T Bone [said], "I know it's great but it's distracting." That was his production approach on that record, which is his production approach on everything. T Bone just knows. He knows the shit from the shinola.
I loved you and T Bone as performers. I don't know if anyone would have predicted you would become this prolific and successful songwriter, and T Bone a famous producer.
Between the two of us, not that it's a competition, T Bone has won the game. He's done it his way, to quote Sinatra [laughs]. I don't need to tell you what all he's done and doing. I've accidentally written a few pop hits and basically gave up my recording career 20 years ago, which was probably stupid. At the time, I was so uncomfortable performing. Kind of the Van Morrison syndrome. I really didn't like being up there. And once I had "Love Is," which was a big hit, and then I had the Arc Angels, I thought cool. I can do just what I really love to do, which is write, and I don't have to do that other thing.
Did you ever enjoy performing?
Not really. Just extremely uncomfortable. Once I hit the mic, it was all okay for the hour and a half. Getting there was just carcinogenic stress. Pure old simple stage fright. But, in retrospect, that was a huge mistake as far as my career and livelihood go, because I should have been out there performing over the last 20 years and building up my little niche, following like Peter Case for example and making a living at it. That's no longer an option I'm willing to engage in, and now that the internet steals all my royalties, I'm kind of fucked.
It must have been tough having Ole hung up for seven years.
Yeah, that just blew my mind. David Anderly of A&M records was asked if he had listened to the album and he said "No. That would just complicate things. The decision has been made" [laughs].  This guy sells 40,000 records and we need to put our money into Janet Jackson, which was the smart thing to do, business-wise.
Was there ever an album  Too Cool To Be A Christian? I know there's a song by that name.
No. There was never an album. There was that song and there was talk of a record like that but no, there was never album called that.
Chuck Prophet said he had written some stuff with you, but nothing ever really came of it.
The way that one came up, I think Chuck was in Austin when I was staying at Charlie Sexton's. Charlie and his wife Karen had a very cool, very odd house on a hilltop in the middle of South Austin. There was a third story -- a tower coming up out of the house -- and that was my room. We called it "The Weather Tower," because I was up there watching the Weather Channel constantly [laughs]. It was also known as the "Tonio Suite." One of the times I was there, Chuck Prophet was in town and he got a hold of Charlie. He and Charlie and I ended up writing a couple of things that I never heard. I don't think anything ever came of them. That must be what he meant by that.
I saw Chuck recently, maybe six months ago, at the El Rey Theatre in L.A. Katy Sagal, the woman from Sons of Anarchy, just put out a record. She's actually a great singer. That's where she started. She did a song of mine, one of Bob Thiele Jr.'s, and I don't recall if she did a Chuck Prophet song or if he just showed up at that gig. She did a song of Jackson's too, so I saw him at the same gig and we caught up again, which is always funny because people think I so hated and insulted Jackson Browne and he must hate me. In fact, we like each other [laughs].
I never thought you hated him but that was a memorable line from "H-A-T-R-E-D":  "I wish I was as mellow, as for instance Jackson Browne / but 'Fountain of Sorrow' my ass, mother-fucker / I hope you wind up in the ground."
It was a great line and apparently he appreciated the line, to hear him tell it. I was driving with T Bone from L.A. to Fort Worth on a road trip (around 1990), and somehow that came up. A publisher I had at the time wanted to get me together with Don Henley to do some writing. Apparently Henley had said "I love Tonio K. I really dig those records, but because of that thing with Jackson I don't know if I'd feel comfortable working with him." [laughs] T Bone said, "Warren Zevon said something about you once and I didn't even know what he was talking about." So I told him what that was about and I quoted the line. Unfortunately, many people in the press, particularly the East Coast press, thought I was dissing Jackson, which is not at all what I was doing.
T Bone said, "Jackson's kind of sensitive these days." There was some backlash against the California thing, the mellowness. I said I would hate to think that he thought I was dissing him. I think he's one of the great American songwriters. I wrote Jackson a letter and T Bone hand-delivered it to him at his house, and he and I struck up an acquaintance.
On that same song, "H-A-T-R-E-D," I loved the fade-out when, after all this anger,  you say, "But then again, maybe with the proper counseling, we can work this out."
The end of that record. [laughs] Did you ever hear that machine gun story? The AK-47 story?
I heard it was the first recorded use of a machine gun on an album.
Probably! We almost got killed over it. Right in that fade you're talking about, listen to it again and there's this thing at the end that sounds like a snare drum, but it is actually an AK47, which is being played/fired by Roger Nichols, Steely Dan's old engineer.  I had decided somewhere at the end of the record that, since we've kept all keyboards off of this record,  I think I want to play a little "Louie Louie" in the fade of "H-A-T-R-E-D."  I did it on a three-octave plastic Magnus chord organ. And then I thought what would be really cool if we would shoot this thing. So I called up Roger, who I knew through the Steely Dan crowd, and said, "Hey Roger, you've got a lot of guns. Can you come and shoot this organ for us and we'll tape it and film it." And he said, "Yeah, that'd be great!"
He lived in Malibu, down the road from Shangri-La, which was up at Zuma Beach. He showed up on the appointed night and we set up the microphones outside. I had already played the "Louie Louie" interlude at the end. We taped down a G chord, plugged it in, and Roger wasted this thing with an AK-47! [laughs]. Roger was so pumped up, he was cursing the organ as he shot it. Which we thought was just hysterical.
Performance art.
Yes, performance art! Early performance art. But here's the deal. An hour after the "take," we're listening back in the studio and Nick -- the same Nick from The Raik's Progress and the Crickets -- asks Roger if he can see the gun. Roger takes the clip out and gives Nick the gun, and he goes out through the echo chamber (which used to be Elvis' bathroom, who owned Shangri-La at some point). Nick is sighting down the barrel of this AK4-7 and just kind of checking it out on the back lawn area, where we had just shot this organ. He comes back inside, and when Roger gets ready to leave, we walk back out through the echo chamber into the backyard. We're standing there saying goodbye to Roger, who has the gun draped over his shoulder with his black leather car-coat, and all of a sudden I see this shotgun barrel and some kind of pistol come through this door, pointed at Roger. I look up and there are a couple of cops holding these guns, grinning wildly. Maniacally. My first thought is [that] it is Roger's friend, because when I asked Roger could we shoot this organ legally, he said, "No it's not legal within five miles of the coast." But, he said his roommate at the time was the local sheriff up on Point Dume, so we'll be fine. I thought this is Roger's friend playing a joke on us.
But these guys pushed their guns towards Roger and shout, "Drop it." He looks at them and grins and then they said "Drop it or we'll waste you," just like on TV. Roger's grin shatters and he eases the gun off his shoulder, and drops it to the ground. And then out of the bushes, all around the lawn, come a lot of law enforcement people. All armed, all pointing their weapons at us. Apparently, they had gotten a call from someone across the canyon that there was a maniac on Point Dume with a machine gun. Roger hadn't bothered telling his roommate what he was doing that night. When his roommate got the call, he thought I'm not going to deal with a maniac with a machine gun on my own, so he told every law enforcement officer from Oxnard to Santa Monica. They had gotten into position around the hill and they were ready for us. Luckily Nick hadn't walked out fifteen minutes later with that machine gun, because they probably would have just shot him. When you listen to the end of "H-A-T-R-E-D" and hear something that sounds more like a snare drum than a machine gun that, was that moment.
Your songs have been covered by many artists. I remember being totally surprised when I read that Vanessa Williams' hit song "Love Is" on Beverley Hill 90210 was written by Tonio K.  Although I have to confess I never saw the show.
Yeah, really!? You'll be proud of me to know I never watched that show either [laughs]. Never have seen it.
I don't know if this is true, but I read that you thought of Tom Waits when you wrote "Love Is." That might have been too much for the universe to handle. Tom Waits with a hit song on a TV series, written by Tonio K.
John Keller and I wrote it. John wrote the beautiful melody and wrote the line, "Love breaks your heart." We were thinking about who should demo it. It was a pretty pop song. I told John we should get Waits to sing the demo, just to fuck it up [laughs]. It's too pretty for me to even think about signing. It's a great song and Keller was not going for that. I didn't know Tom well enough to call him and ask him if he wanted to sing a demo for me. But yes, that was my first thought. I'd like to hear that voice sing this melody and these words.
I was in awe when I heard you were working with Burt Bacharach. Burt Bacharach and Hal David, Burt Bacharach and Tonio K!
Yeah, go figure!
How many songs have you written with Burt?
Twenty or thirty, at least. Maybe more. And we're still pals, but we've haven't written anything recently. He's been busy working with Elvis Costello. They're doing a Broadway musical of  Painted from Memory, and they're writing a few new songs for it.  Twenty years ago, my publisher at Warner/Chappell and Burt's publisher got us together. Burt had just written the record Painted from Memory with Elvis, and he and I both had songs in the movie Grace of My Heart. Burt's publisher said, "If you're looking to write with other guys how about this guy Tonio K?" He listened to "Love Is" and the Bonnie Raitt song "You" and we both decided okay. We got together, hit it off and the first song we wrote, Chicago recorded. We've had songs recorded by a bunch of people. No big hits but I'm happy to have Ronald Isley and Dionne Warwick record songs that he and I have written together. 
Ronald Isley recorded "Love's Still The Answer."
Yes, which is one of my favorite songs  Burt and I have written.
At This Time, an album you did with Burt, won a Grammy for instrumental album, but you wrote lyrics for songs on that record!
That was my question for Burt! [laughs] I asked him, what does that mean? Evidently if more than 50 prcent of an album is instrumental, it is considered an instrumental album. But, I've got my certificate. I don't have a Grammy but I have a certificate that says I contributed to a Grammy-winning album. I contributed lyrically to the instrumental album of the year. [laughs] It is actually a pretty cool album.
Another publisher I had at the time asked if I thought Burt would be interested in working with Dre. Whoa! There's an idea. He said Dre is interested in doing something a little more sophisticated musically than he's been doing. I said, "Let me run it by Burt." I did, Burt dug the idea, and we got together with Dre. Dre laid a bunch of loops on Burt and Burt wrote a bunch of stuff that I like to say  was somewhere between Stravinsky and Gershwin... and I wrote these snippets of lyrics here and there. Elvis sang one, Rufus Wainwright sang one. Pop "instrumental" album of the year!
You co-wrote  several songs for Robert Randolph's We Walk This Road, with Robert, T Bone, and Peter Case.
T Bone called me up and said, "I'm going to do this album with this guy Robert Randolph. He's got a bunch of cool riffs but he doesn't have any songs. Do you want to get involved writing lyrics?" So we wound up doing that together.
Robert plays "sacred steel." Is that a different instrument or more a style of playing?
Sacred steel is a whole sub-genre of gospel/blues that Robert's grandfather was of the founder of, in Florida in the 1930s. As I understand it, these black churches couldn't afford organs but pedal steel had been introduced into the South at the time and was the fundamental instrument in some of the congregation. His grandfather taught Robert to play steel guitar. It's a trip. It's a really obscure sub-genre of Americana but it's pretty serious.
There's another of Robert's mentors named Calvin Cooke who also played on the album we did with T Bone. I co-wrote the title track to Robert's latest album Lickety Split with Robert, too. Robert's great. A massive talent. The cliché is "The Jimi Hendrix of the pedal steel guitar," which is kind of what it is.
Do you have any favorite covers of your songs?
I like "Love's Still The Answer," I like Bonnie Raitt's version of "You." I like the Arc Angels stuff. Al Green did a cover of a song that John Keller and I wrote together. Keller handed me the track and said, "This is kind of a James Brown track." This was in the '90s, and what are we going to do with that? We were asked to write a song for this movie called Michael and we wrote this Gospel song "Love God (and Everyone Else)," that Al Green wound up singing. I love that. I really like the version of "Man in the Moment" that Amos Lee sings on the new Forest Rangers album, too.   
What about your songs that weren't covered, that maybe should have been?
If I had to put out one single to represent my life's "work," it would have "We Walk On" on one side and "The Executioner's Song" on the other side. "We Walk On" is from Ole and "The Executioner's Song" is from Notes from the Lost Civilization. Those are my two favorites. There are a lot of my songs that I like, but if I had to narrow it down to one double-sided single, that would be it.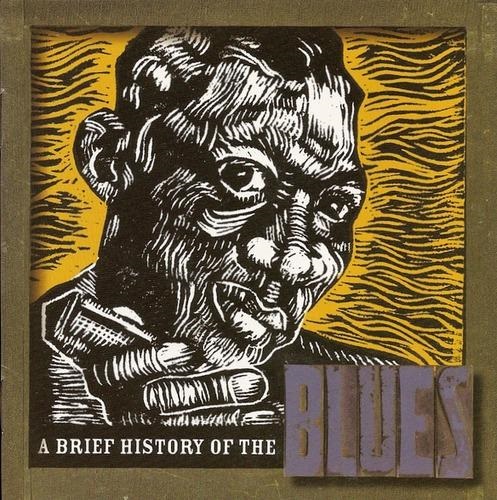 Have you ever produced any records?
I'm not enough of a musician to produce a record, but I curated and wrote the liner notes for A Brief History of the Blues, for Universal Records a few years ago.  The assignment was to make a compilation of the 21 songs I would play to an alien to explain what blues music in 20th century America was. I "co-produced" it with my friend Charlie Sexton.
What are you working on now?
I've been writing some stuff for the Sons of Anarchy  band, the Forest Rangers, with Bob Thiele Jr.  He's a great musician and also the music director for Sons of Anarchy. He just recorded a song of ours with Ravi Coltrane, the son of John and Alice Coltrane, playing horn on it. He called me walking back to his place from Electric Lady Studio. "Wow, you won't believe what I just did. Check this out".  Bob Thiele Jr's dad, Bob Thiele, produced John Coltrane (among many others, for Blue Note) and signed -- wait for it -- The Crickets to the Coral label. It's a small world after all!
On your website, you mention a book that you're working on -- True Tales of the Arc Pigeon Gabriel.
Yeah, the Arc Pigeon Gabriel. He's asleep in the upstairs guest room right now. He's probably 15 years old. We think when he showed up in 1999, he was about a year old, so he's 15 or 16.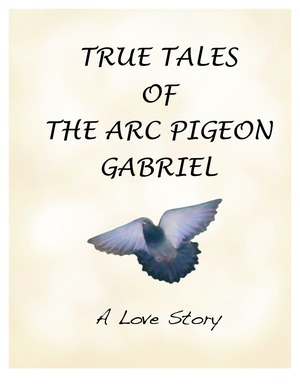 My research for that book said the average wild pigeon living outside is maybe five or six years. A kept pigeon, a racing pigeon, a homing pigeon, or one of the seven hundred varieties can live 15 or 20 years. The oldest pigeon on record is 36 years old [laughs] so this bird could outlive me.
I've actually written the book, but how in the world will it ever be published as a print book? It's too involved, there are a lot of color graphics. What it needs now is to be edited. We're thinking about making it available as an e-book, but I don't really know how that would be done. It'd be too expensive to produce a print copy of what I have in mind.
Thanks so much Tonio. I truly enjoyed our conversation.
Yeah, me too.