Interview
The Unlikely Funk Soul Brother: Jim Lauderdale On How He Got To Memphis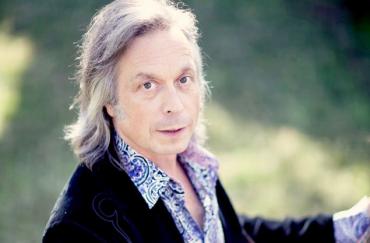 Sometimes a walk in the park can clear the mind and is good for the soul.
And when you live in Nashville, you never know who you're going to meet. During a random stroll, Jim Lauderdale ran into Luther Dickinson of the North Mississippi Allstars, who had just moved to Nashville a few days earlier.
Lauderdale struck up a conversation with Dickinson, who had been a guest on the radio show he co-hosts weekly with Buddy Miller on Sirius XM Outlaw Country. A few years earlier, Lauderdale had recorded some unreleased tracks with Muscle Shoals greats Spooner Oldham and David Hood at the Dickinsons' Zebra Ranch Studios in Mississippi. Lauderdale mentioned he was doing a session at the historic RCA Studio A. It had avoided being torn down to make condos and he booked time for a celebration of sorts.
It was on Sunday and Lauderdale had time slotted in two days. "'Are you working Tuesday?'" he recalls asking Dickinson. "I wasn't sure what I was going to do so I just threw out if he was available." Dickinson, it turned out, was free and checked with his brother Cody, who was also game. Soon the Dickinsons were in the studio with Lauderdale cutting seven tracks and coming back to do another six.
But it was Dickinson's encouragement go to Royal Studios in Memphis that inspired Lauderdale to write a bunch of songs for sessions he booked in the historic setting. That became another album, and the result is a two-CD set called Soul Searching, available as a double album or individual discs. To borrow from Tom T. Hall, that's how Jim Lauderdale got to Memphis. Lauderdale's desire to do soul songs on the surface might seem unexpected, but Lauderdale has never been conventional. He's a chameleon and full of music history, moving back and forth between genres in country, bluegrass, and whatever strikes his creative fancy at the moment. It's a nonlinear approach, and some of his impulsive sessions are finished and in the can but have yet to see the light of day.
'That Sound'
On The Buddy & Jim Show, the weekly radio program he co-hosts with Buddy Miller on SiriusXM Outlaw Country, his friend and longtime collaborator extols the album's many virtues.
"And it just has that sound," Miller says emphatically. "Your record has that sound."
Lauderdale talks of his love of records recorded at Stax Studios and Royal in Memphis. The funky rhythmic lines and scorching horn arrangements and all-girl background vocals sound as at home on the record as they might as part of Quentin Tarantino's soundtrack of Jackie Brown. They're that authentic. The studio, which celebrates its sixtieth anniversary next year, has been home to the greats like Al Green, Ike & Tina Turner, Chuck Berry, and others. Lauderdale tapped some of the original musicians from Green's Hi sessions including bassist Leroy Hodge, now a preacher who does occasional sessions, and Charlie Hodge on organ.
Lauderdale gets the most out of his words, whether it's in the deep pain in the bridge of "You're The One Who Started It" or the earnest vulnerability he expresses in "Thank You For Saying It." The way he stretches syllables in the chorus of "Way Out Is Fine" gives deep resonance again the song's playful banter. "When a Game," a song that reminds and is worthy of the great writer Dallas Frazier, just sweeps you away by Lauderdale's singing and all of the arrangement's grandeur.  As he reaches both deep down and tongue in cheek in "Super Power" like he's invoking a '70s soul star, Lauderdale must be trying to do his best to keep a straight face. Lauderdale comes out of Royal as the unlikely funk soul brother you have to check out now.
Lauderdale crisscrosses town from recording the Buddy & Jim Show in Miller's home studio to hosting the weekly streaming music variety show called Music City Roots. On a recent Wednesday night, Lauderdale once again seems the unlikely soul band leader as he dons an acoustic guitar fronting the North Mississippi Allstars. But the musicality in the five-song set draws on deep references to the great intonations and sounds of classic R&B. It's a place he's been before, pulling together the Dickinsons and a horn section for a special AmericanaFest set at 3rd & Lindley and a Thanksgiving weekend show in Memphis.
Lauderdale's connection to Memphis seems symbiotic. Royal Studios is actually on Lauderdale Boulevard in Memphis and he has a photograph to prove it inside the album.  It was taken by Boo Mitchell, the grandson of Willie Mitchell, who produced some of Al Green's greatest sides and ran Royal until he turned the day to day management over to Boo. In 2004, the stretch of South Lauderdale that included Mitchell's Royal Studios was renamed Willie Mitchell Boulevard. Willie Mitchell passed away in 2010.
Lauderdale told me he is pleased about the new album, saying he's never written a series of songs in such a short time. "In Memphis I knew I wanted to do soul songs," he told me. "In Nashville in some ways it went against what I was used to doing in traditional country music. Of course I can't really define what today's country music is. In some ways it's just as country as what's out there and some of it is kind of blues, kind of rock. It's a little bit of a departure musically and lyrically."
A Long List of Credits
Over the past four decades, Lauderdale has quietly recorded 28 albums and is one of the most covered country artists. Widely revered as the face of Americana music, Lauderdale is a songwriter's songwriter, first made popular as a writer by Vince Gill, who covered "Sparkle" on his breakthrough album, Pocketful of Gold. George Strait sang both "Where The Sidewalk Ends" and "The King of Broken Hearts" on the Pure Country album. Strait has covered 15 of his songs and Lauderdale is hoping he'll do more.
Lauderdale has also written for the television show Nashville, the ABC television drama that his longtime friend and collaborator Buddy Miller oversees as music producer. His songs "Tough All Over," "Tears So Strong" and "Storms Are Coming" have appeared successively in the first three seasons. Lauderdale also played banjo in one episode when the character Scarlett made her Opry debut.
When Lauderdale stepped onstage at the Ryman to host the Americana Music Awards, it was the same place where he once portrayed George Jones in a musical play about Tammy Wynette called "Stand By Your Man." "He played such a big role in her life so it was a pretty major role," says Lauderdale, who studied theater at the North Carolina School of Arts. "I felt hopefully I could portray his essence and get his mannerisms in the way he talked and moved."
Jones once dueted with singer Patty Loveless on one of Lauderdale's signature songs, "You Don't Seem To Miss Me." Thirty years ago, when Lauderdale had his first record deal with Epic, he and Jones recorded "Tavern Choir" by Dennis Knutson. But it never made to the public until a few years ago when a posthumous album was released called Burn Your Playhouse Down: The Unreleased Duets. Lauderdale did get to sing "The King of Broken Hearts" at the Ryman for the legend they called "The Possum."
Creative Chaos
When Jeremy Dylan shot Jim Lauderdale The King of Broken Hearts, the documentary surfaced the kind of creative chaos he likes to work with. For Soul Searching, Lauderdale seemed to stay stayed true to form, coming to the Memphis sessions with no finished songs. He took a red eye from Los Angeles, where he had been playing, to go straight into Royal. He walked into the control room and worked all day and into the night so, as he says, "I'd have something." He ended up cutting six or seven tracks the next day. 
Lauderdale confesses to being a music history geek and laments the loss of historic places that have bulldozed to make way for condominiums and other buildings. That was the presumed fate of RCA Studio A (where Lauderdale recorded the Nashville sides of Soul Searching) until it was saved. "There's not many places left," he tells me. "There are vibrations from music that's been made and still exists in those studios."
In Jim Lauderdale The King of Broken Hearts, you can see Lauderdale walking through the hallowed halls of RCA Studio A in the middle of the night as he is trying to finish a song so his band can record it. That was filmed several years ago, and Lauderdale came back once again to the hallowed ground where records were made by Elvis Presley, Dolly Parton, Waylon Jennings and George Jones. When Miller brought the cast of Nashville into the studio, he pointed them to a stereo system and turntable set up by Ben Folds, who was leasing the studio at the time. Cast members could play copies of some of the legendary records recorded in the studio, which Miller describes being as big as a basketball court.
Andrea Zonn, who appeared on the Buddy & Jim Show to talk about her album Rise, was effusive with her praise for Lauderdale. "He's like a lyrical savant," she remarked about his ability to write on the spot. Miller calls Lauderdale "fearless" and credits him for learning how to make records.
Miller recalled how one time Lauderdale booked a session at a studio in Southern California on an old movie lot once used by Roy Rogers near Joshua Tree. Miller talked about how Lauderdale could be seen walking around a nearby motel mouthing phrases and sounds that he would later share for the studio musicians to translate into licks.
Center Stage
One of the interesting storylines of Jim Lauderdale The King of Broken Hearts is his emergence as the face of Americana music. Lauderdale has hosted the Americana Music Awards so many years he's forgotten how many. On the night of this year's show, Lauderdale is like the convener of the faithful. This year marked the 14th for the program, which began in a hotel ballroom and is now an institution at the Ryman. The show, which clocks in just under four hours, still has the feel of a small community event adapting to live television.
When artists are not quite ready to perform on cue, Lauderdale draws on his theater background and propensity for shtick and humor that is so dry and unsuspecting you might first think he was being serious. It's the same persona he seems to revert to on The Buddy & Jim Show when he and Miller surface musical historical details and great anecdotes from renowned guests. At the Ryman, Lauderdale took center stage to play "You Were Here," the lead track from Soul Searching Volume 2: Nashville.
"I've kind of gotten into a groove," Lauderdale says of the years that are all getting mixed up. "I'm always slightly nervous but it's good adrenaline. There's some unscripted funny moments and whatever song I get to do is rewarding. So much of it is passing someone in the back hallway and seeing these legends or newer performers get their recognition."
It's hard for Lauderdale to name his biggest thrills as emcee, but he cites a couple: seeing former Led Zeppelin frontman Robert Plant and his Band of Joy perform and being there the night lyricist Robert Hunter received a lifetime achievement award. Hunter, best known for his writing with the Grateful Dead, is one of Lauderdale's frequent collaborators. Together they've written over 100 songs.
Lauderdale says he didn't want to sit on Soul Searching; he just wanted to get it out since it was so fresh. While he was not quite ready to admit he was thinking about his next project, he said he still has finished work that he wants to release. There's an album he did in London with Nick Lowe's band that's ready. There is also another album he has in the can recorded with the musicians he assembled for his Honey Songs album, including veterans of the Gram Parsons sessions like the great guitarist James Burton and pedal steel guitarist Al Perkins. Lauderdale also says he wants to write more country and bluegrass songs and make acoustic music.
Lauderdale recalls that before he recorded Persimmons, he told himself he was going to try it one more time and if it didn't work, maybe he'd try something else. That was about twenty-three albums ago. "I never have any expectations when I release something, but I have some hopes," he says. Having the ability to self-release his music on his own Sky Crunch Records helps.
"I've been with some big labels and some independent labels and I present them with something that doesn't really work because I like to do multiple releases. I'm really determined to do that and I understand when they don't want to or can't. Their model is a record a year. At this stage in my life if I feel like putting out four albums a year or two, I'm just gonna do it. It doesn't make a lot of sense business-wise, so I release them on my own."
Lauderdale, who says he earns most of his income playing live on the road, says his approach to self-funding comes at a cost. "I don't beg or steal but I borrow," says Lauderdale, who admits he's accumulated debt and has had to sell some of his guitars on occasion. There have been some stressful times and he admits he's never been able to focus on how to do crowdfunding.  "But in the end if they're created and the discs get out there, I just have faith it's gonna work out in the end. Something will happen someday."
Recording Soul Searching meant that Lauderdale was away on several occasions this summer from his duties on the Buddy & Jim Show and Music City Roots. He expressed disappointment that he missed the appearances of Larry Campbell and Teresa Williams on both occasions. He first met the New York-born Campbell in 1979 at a bar called O'Lunney's, one of the first country music bars in the city.
Lauderdale had been in Nashville for five months and felt like he couldn't get anything going. Sitting in with Roland White at the Station Inn in Nashville, he met a John Messler from New Jersey. The two had a common interest in Gram Parsons, and Messler helped set him up at O'Lunney's. Lauderdale had read that Steve Forbert, a singer he admired, had gotten a job as a messenger in New York, and figured he could do the same to survive.
On a Cayamo Cruise with Buddy Miller and Jim Lauderdale years later, Campbell recalled that night when the soft spoken South Carolinian walked up and asked, "Y'all mind if I sit in with you?" Campbell obliged and Lauderdale played in between the band's sets. From that night, he'd go on to meet future collaborators John Leventhal and Buddy Miller, who would change the course of his career.
"I think there's small things, seemingly small things, people do for you that alter the course of your life," Lauderdale says reflectively, remembering the significance of the night Messler unknowingly put things in motion and all that's happened since.
"It is amazing those things you can do for people that totally open up so many doors for the rest of your life."
(A version of this interview originally appeared in For The Country Record)