Live Review
My Five Best Music Events of 2014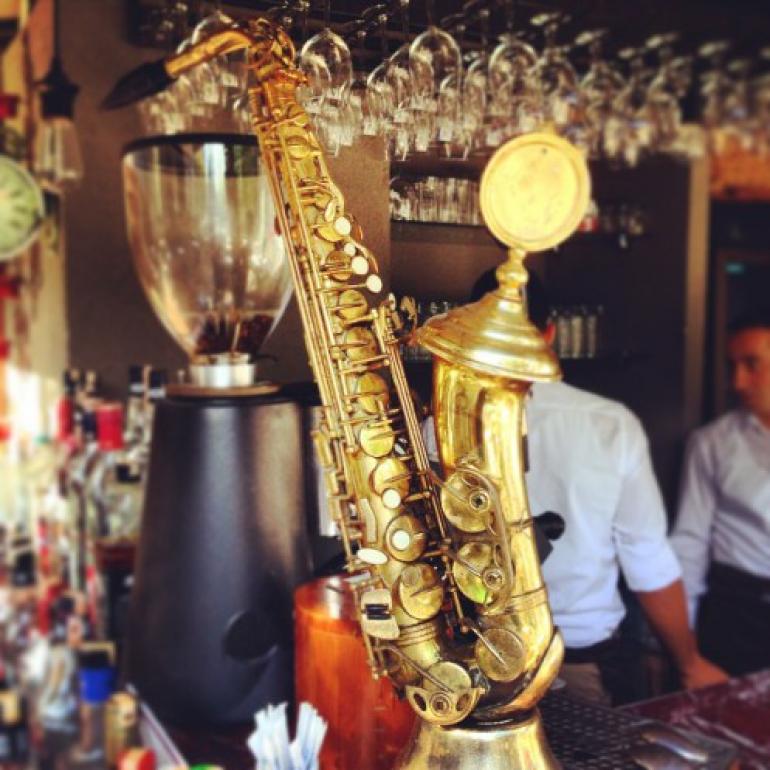 Time for the third annual look back on the best music experiences I had over the past year. They are not in any "best" order:
- Meeting Jimmy Page. It was not just that he is a true guitar god, a name-brand rock musician in one of the greatest bands ever to exist. It was that he was also a nice guy, not at all in love with himself, and seemingly happy to chat away. Over the past few years of interviewing musicians, I have started putting them in three categories: a) those (like Page) who seem to be enjoying themselves b) those going through the motions, but doing so politely and respectfully (Richard Thompson), and c) those who are complete prats (no names). Jimmy was pitching his book, but I spent a very pleasurable 40 minutes with him, generally shooting the breeze.
- Discovering flamenco. A short holiday to Madrid (and Toledo) to see art was punctuated by a visit to Corral de la Moreria, one of the top flamenco house's in the world. If music is passion – and few reading this would, I suspect, 
dispute that – then flamenco must be close to pure music. I am no expert and I listen to it only rarely, but sitting watching Belén López  being an angry, passionate, sexy and liberated woman all in one was certainly a highlight of the year, if not one among many in a musical lifetime.
- Learning to like hip-hop. Well this one is a bit of a surprise. After decades of considering it incomprehensible pablum, I suddenly began to appreciate it. It probably had more to do to with less traditional hip-hop songs warming me to it. For example, there is some on a Dr John version of "Mac the Knife" and more from bands such as Red Hot Chili Peppers and Fat Freddy's Drop. But nonethess, I decided to give the real thing a go and discovered I liked 2Pac and NaS. Just shows you are never too old.
- Seeing The Eagles again. First time was in 1976 at a political event in Washington D.C. (along with Linda Ronstadt and Jackson Browne). The second time was 38 years later at the O2 in London. Made me feel very old, as it presumably did Don Henley when I told him as I was interviewing him for this article. I know Eagles aren't everyone's cup of tea/shot of tequila but I had great seats and watching Joe Walsh et al banging out Hotel California was close to historic.
- Getting a lot a music. "Oh, you need more music," my wife said on a day that six CDs came through the letterbox. I am not entirely sure she meant it, to be honest.  But the archive has done well this year. It has been swelled with works from the Incredible String Band, Pink Floyd, J.J. Cale, Robert Cray, John Mayall, Dr John, Keziah Jones, Missy Elliott, Ike Reilly, Ward Thomas, Çağıl Kaya, Electric Wurms, Gretchen Peters, Tamer Temel, Tareq Jundi, Sir Douglas Quintet and many others. May 2015 bring more – and for you too.