Column
Imagining Ireland in London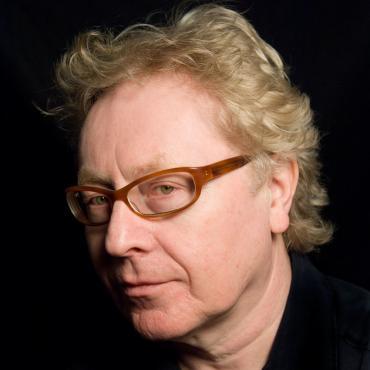 As part of the centenary commemorations of a flashpoint year in Irish -- and English -- history, two twinned events have been held in Dublin and London in 2016. The first was called "Imagining Home: England," and it happened on March 29 in Dublin. Broadcaster John Kelly emceed an evening of music from Paul Brady, Andy Irvine, Martin Carthy, Declan O'Rourke, Cáit O'Riordan, Camille O'Sullivan, Cathal Coughlan, Lisa O'Neill, and Sean Read and Kevin Rowland (of Dexys Midnight Runners, once upon a time). The band of troubadors, plus and minus a few performers, brought the show to London's Royal Festival Hall on April 29th, where I was lucky enough to be.
The idea was to have leading folk and traditional musicians, plus new artists from each country, perform songs that told stories of the tangled, sometimes tragic, sometimes transcendent views that Ireland has of England, and England of Ireland. Imagining Ireland was billed as "a musical conversation between Ireland and England, through the songs of the last hundred years." The time period spread more broadly than this, and the conversation was sometimes gentle, sometimes barbed, and always worth listening to with clear and keen attention.
Paul Brady's a capella performance of "The Shamrock Shore" -- sometimes called "Paddy's Green Shamrock Shore" -- stopped the show early on. The old ballad of emigration to America, and the harshness of circumstance on that "black and cursed" day that led to the leaving, is a song Brady made his own nearly 40 years ago. It remains so.
When he returned during the second half of the show to perform his own savage and beautiful "Nothing but the Same Old Story," Brady said, wryly, that he'd evidently been selected as the performer responsible for singing the songs about the times between Ireland and England that hadn't worked out very well. The lyrics about a time when he was 19, in England for the first time, resonate still today, in mercifully peaceable days:
Living under suspicion
Putting up with the hatred and fear in their eyes
You can see that you're nothing but a murderer
In their eyes, we're nothing but a bunch of murderers...
However, Brady was hardly the only performer whose songs showed sharp edges and a history of hurt. There were beautiful and gentle moments, like Camille O'Sullivan's melting, melted rendition of a song made globally famous by celebrated Irish tenor John McCormack, "Macushla (My Loved One)." Yet even in the lovely love lyrics, you looked for loss and some sort of cynical edge -- which was often there. Cathal Coughlan, formerly of Microdisney and the Fatima Mansions, launched into an English hymn -- perhaps the English hymn -- "All Things Bright and Beautiful." He added to it his punk personality and the guts of Fatima Mansions' "Pack of Lies," and blazed Southbank down. Taking the stage after him, Cáit O'Riordan joked that he might as well have said to her, "Top that, bitch."
She proceeded to do just that, with what she termed a verse by "one of the great poets of the 20th century," her old bandmate Shane MacGowan. Her ripping "Dark Streets of London" made you want to go out and run through them, shrieking.  
Kevin Rowland and Sean Read have a new album about Dexys' Irish roots, and their "Curragh of Kildare" astounds. I had never heard of Lisa O'Neill before, but the young singer from Cavan not only concluded, but stole, the show with "The Foggy Dew." The grand finale had already been -- and it gets no grander than Brady, Andy Irvine, and Martin Carthy joining forces on Dominic Behan's "McAlpine's Fusiliers." Ireland's president, Michael D. Higgins, grinned and sang along in his box -- as did most of the audience, since we all knew Ronnie Drew's immortal version. Then John Kelly announced one more song, and O'Neill chilled everyone into silence with the best-known ballad to come from the Easter Rising of 1916. When, in her strangely accented, rich, loud voice she sang of "Britannia's Huns, with their long-range guns," sailing in by the foggy dew, you could have heard a pin drop in the hall. We filed out onto the Thames bankside with the sound of the Angelus bell o'er the Liffey swell still in our ears, feeling both happy and uncomfortable, as the music of history -- particularly this history -- will always make folk feel.