Album Review
The Many "Phases" of Angel Olsen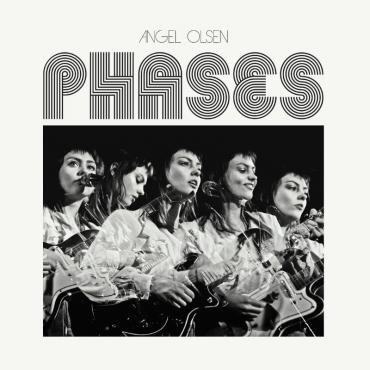 To see a live performance by Angel Olsen is to see an artist being playful, experimenting with the sounds of her voice and the impressive capabilities of her band.  And her latest release, Phases, captures that spirit. On the heels of last year's phenomenal foray into a more pop-rock sound, My Woman, Olsen continues to unbox herself. Across 12 tracks of B-sides, rarities, demos, and covers, we get what feels like a truly delicious bonus. Where Phases could feel slapped together, it is instead thoughtfully curated and fully formed.
It is interesting to try and parse out the origins of these songs. For example, "Special" was recorded along with My Woman, but not included on the final album, and you can hear Olsen in that mindset, creating a heady piece of rock and roll. "Sans," a never-released demo and one of the standouts on Phases, gives us the feeling that we've been invited to an intimate recording in Olsen's home. Like she just plugged in her amp and started playing a song and we happened to be right there, lucky enough to hear it. "Tougher Than the Rest" is an oddball Bruce Springsteen cover to which Olsen lends her hazy, mystifying tone. It's quiet and meditative, rather than rocking and masculine, but Olsen does it justice.
"For You" is a sweet pop tune with a retro lilt, and "California" listens like a duet with the different sides of herself. "Only With You" has the hushed dreamy sound we associate with Olsen, and "Fly On the Wall" builds to something epic and almost orchestral.
Phases will, no doubt, be a most significant treat for diehard Olsen fans who want to dive deep into her catalog of songs. But for listeners coming to Olsen for the first time, it is a true testament to her range as a songwriter and as a vocalist.