Album Review
The Compassion of Mavis & Tweedy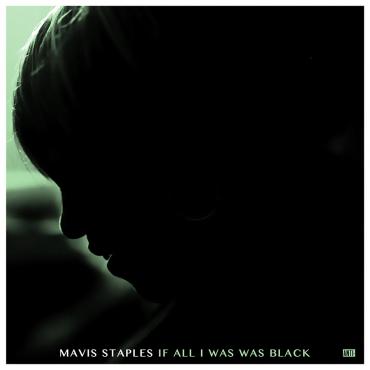 They may seem like an unlikely duo, but legendary soul singer Mavis Staples and legendary Americana rocker Jeff Tweedy have always been a natural fit. On their third collaboration, If All I Was Was Black, Staples and Tweedy came together with a shared calling to speak to the racial and political unrest in this country. Drawing from Staples' own experiences throughout her life, and from the seemingly countless incidents of police brutality and racism that have resulted in tragedy in the present day, Tweedy wrote a collection of songs for Staples to perform. And Staples – no stranger to protest music – does them serious justice with her still incredibly smooth, warm voice. Sonically, Black is polished and modern, with nods to Staples' extensive, decades-long background through elements of gospel and rock and roll, and a little bit of twang.
Staples and Tweedy are ultimately preaching the gospel of love on Black, but they don't shy away from political statements and hints at current events. "We Go High" is a clear tribute to First Lady Michelle Obama's now iconic DNC speech. With its slow and steady melody, Staples sings in her smoky hushed way: "We go high/When they go low/I know they don't know/What they're doing/When they tell their lies/Spread around rumors/I know they're still human/And they need my love." "They" should be so lucky to get Mavis Staples' love.
"Little Bit": https://www.youtube.com/watch?v=GHRiiwRMpBk
"Build a Bridge" continues on that theme of bringing people together instead of dividing them. The antithesis to building a wall, it offers up the much more harmonious idea of connecting us all. This track may be the grooviest ode to unity you'll ever hear. It's slinky and stylish, like most of the songs on Black. There's a low-key vibe all over the record, almost as if not to rattle the cage too much, but instead to focus on light and love. "Ain't No Doubt About It" is a sweet duet between the longtime friends, and a testament to their love for each other. "Try Harder" has a harder-edged guitar melody, and "Peaceful Dream" offers up a hand-clapping invitation to tap your feet. "Little Bit" has a guitar riff that will stick with you, even as you give in to its addictive call and response harmonies. And "No Time for Crying" is a toughen-up anthem that will be the perfect sing-along for live shows. "We've got work to do," Staples insists, and from the sound of it, she'll be leading the charge.
On the sunny groove title track, Staples and Tweedy give us the beating heart of the album. If we can't be open to each other, there's no hope for us. "If all I was was black/Don't you wanna know me more than that?/All the love I give/Got natural gifts/I've got perspective/Might make yours shift/I've got love/ And it's time for more love." Tweedy hits us straight where it counts with these lyrics, and Staples' performance of them is genuine and authentic. Her compassion and sense of optimism in the face of constant disappointment is admirable. She's always been a beacon of light, and that's truer than ever now, when we need voices like hers the most. 
"If All I Was Was Black": https://www.youtube.com/watch?v=TTgFZtu2ohk