Live Review
Tedeschi Trucks Band: total pros at the Brady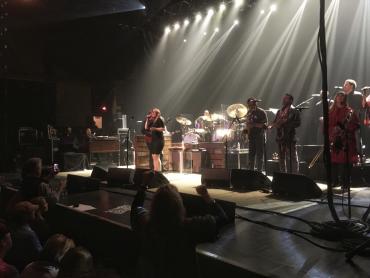 Tedeschi Trucks Band
Brady Theater, Tulsa, OK, USA 
April 19, 2018
What does it mean to be professional?
Anybody with a regular paycheck from a gig can be said to be a pro, but for a working example of professionalism, attend a Tedeschi Trucks Band show on any given night.
By now I've seen the band enough times to know that, odds are, I've caught the band -or at least some of the band- on a bad night. Or have I? Because I still don't know what a "bad" Tedeschi Trucks show looks like.