Live Reviews
Worldwide concert reviews
A front-row seat at the latest shows at top venues in the US, UK, and Canada, delivered fresh by our correspondents. (Writers: Apply to be a correspondent.)
Claire Holley, Kate Campbell

at Red Clay Music Foundry on

July 23, 2015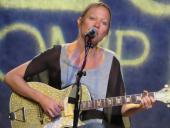 Nick Lowe is to Ron Sexsmith as Kate Campbell is to Claire Holley. It reads like the answer to an SAT question, but it explains the relationship of these two artists perfectly, with Holley as an admirer of Campbell, and the two eventually touring and recording together, as did Lowe and Sexsmith...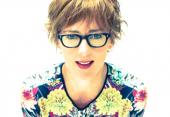 Songwriter Jonatha Brooke is a strong performer in every sense of the word. Carrying herself as the dancer she is, in possession of a nimble soprano that can go from a whisper to a roar, she is adept at owning a spotlight. And so she took over The Freight & Salvage stage on a recent Tuesday...
Hayes Carll

at Club Passim on

July 16, 2015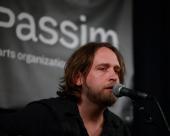 Hayes Carll has been on my radar to see since a friend whose taste I trust suggested I see him. I had scheduling conflicts with his more recent Boston-area shows, so when I saw that I was open for this show, I jumped at the opportunity to see him. It can be difficult for me to write a...
Margaret Glaspy, Brittany Haas

at Club Passim on

July 15, 2015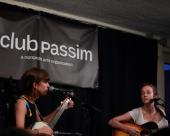 I went to this show with Margaret Glaspy, a singer-songwriter-guitarist who I had not yet seen, and Brittany Haas, a renowned fiddle player, expecting something different than what I saw. I knew that Glaspy has a terrific reputation among my friends, and thought I would be hearing her music with...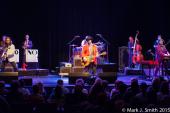 The lights on stage came up, but only a little. The recorded music switched to a TexMex instrumental and, under dim light, the band walked onstage ... except for keyboardist Jerry Dale McFadden, who danced on and continued to dance all night as he played. You've got to love this guy. Then, ladies and gentlemen: The Mavericks. Lights came up and the band started to rock. Within minutes of the first song "All Night Long," the aisles and front of the stage area were filled with people dancing. Band leader Raul Malo has said that he writes songs hoping they will convey a vibe, a mood for...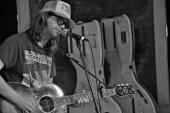 Ever been to a show and you are simply lost in what occurs in that two-to-three-hour span of time? You allow yourself to be overtaken by whatever happens. You trust yourself completly to the artists and the audience, and don't care if you close your eyes a bit or dance like a fool or, hell, even cry because you are moved to do so. Well, all of those things happened to me during Wildwood Revival's takeover of the Museum Stage at Newport Folk Festival last Friday. And damn, if I wish I could live it again. I was lost a bit in the music, here is what I can recall of the magic and mayhem that...