Live Reviews
Worldwide concert reviews
A front-row seat at the latest shows at top venues in the US, UK, and Canada, delivered fresh by our correspondents. (Writers: Apply to be a correspondent.)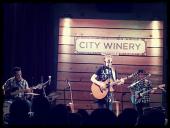 Folk-pop maven Jonatha Brooke hasn't toured a whole lot in recent years and so was met with easy, eager applause from a roomful of Nashville fans last night at City Winery. Brooke has long been one of the most literate songwriters in the business, playing with words and imagery like few others,...
Gregg Allman

at The Birchmere on

August 25, 2015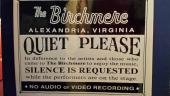 The Birchmere has a well-deserved reputation as a place that musicians love to play. There are a lot of reasons for that, but probably chief among them is the fact that the staff of the venue respects the music and the artists who make it. The emphasis, in this listening room, is on the listening...
American Aquarium

at 3rd & Lindsley on

August 23, 2015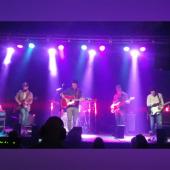 American Aquarium have been called the hardest working band on the planet, and it is a designation they've earned well, in their ten years of relentless touring. They rolled into Nashville's 3rd and Lindsley for a Nashville Sunday Night show, closing out one leg of their 2015 tour that...
Josh Harty Band

at High Noon Saloon on

August 21, 2015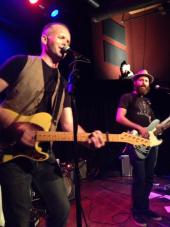 Josh Harty sang in a Midwestern bar room last night. This is what he does. Very well. Madison's new folk and Americana music scene is bursting at the seams. On any given night there's a quality indie singer, a country artist, a diva on a dreadnought—you name it—playing in town. But no...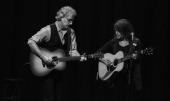 Call it luck. Call it serendipity, or if you're that way inclined, planets aligning. I've seen some special double bills at the Union Chapel, but this one will take some beating. On the one hand, and acting as support of the evening, Dean Owens, a songwriter who I've given plenty of coverage to on Eye Level with the Stylus, and with good reason; this is a man who deserves a (much) wider audience. On the other, the bloodline of a legendary music family that can trace roots on various sides of the songwriting line, via her father the Man in Black, his beloved June Carter and...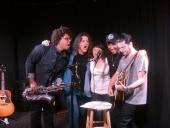 There has been extra fun stuff to do in town ever since I got back, and I was extra excited to get the call that my friend Tom Morello was firing up an August edition of Firebrand Fridays at Genghis Cohen. These are the musical jamborees that Morello puts together with all his friends from a wide range of musical genres and they throw a downright hootenanny, with ALL proceeds going to PATH (People Assisting The Homeless) here in L.A. I saw Mary Morello first thing upon entering, and we hugged and she said, "We're the old timers!" I love that from her as she is Tom's fantastic 91-...