Live Reviews
Worldwide concert reviews
A front-row seat at the latest shows at top venues in the US, UK, and Canada, delivered fresh by our correspondents. (Writers: Apply to be a correspondent.)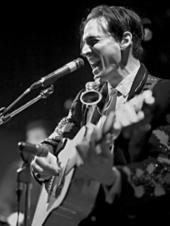 "I'm fully buying into his thing," I texted my friend while seeing Petunia at the Dakota Tavern on April 15. Truth is, I bought into him ages ago, but this was my first chance to see him live and it sealed the deal. Petunia seems to be visiting several different eras concurrently, but no matter...
The Devin Cuddy Band

at The Dakota Tavern on

April 8, 2015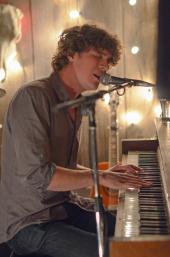 If you're digging the emerging young roots players coming up in Toronto, then you've probably heard Devin Cuddy. Part of the Cameron House Records/Queen West scene that is experiencing a renaissance, Cuddy plays a lot around town with labelmates like Whitney Rose and Sam Cash. That last name might...
Steve Earle, Willie Nile

at City Winery on

April 7, 2015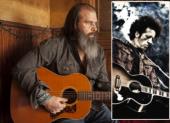 Back in February, Steve Earle and Willie Nile had to cancel their City Winery show because of our awful New York winter weather. It's April now, though still too cold for me, and the gentlemen reconvened with us for a warm, glad evening right after Easter. Willie Nile opened the show with...
Liz Longley, Brian Wright

at City Winery - Nashville on

April 22, 2015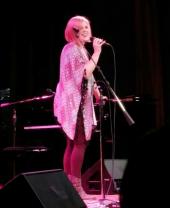 Great music sneaks up on you. So, when Nashville singer-songwriter Liz Longley took the stage at City Winery in Nashville and began to sing the hope-filled "Baby I'm Alive Again" unaccompanied and without introduction, there was a sense of the unexpected which heralded a crisp and smart set of...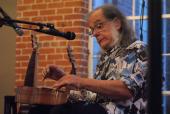 photo by Grant Britt He calls it big little music. David Lindley's term for his amplified acoustic music captures his sound and his essence perfectly. Lindley is understated but powerful, his presence looming large, his approach delicate but dominating. At a rare North Carolina appearance Sunday night at Greensboro, N.C.'s Revolution Mill Event Center, Lindley transformed the former textile mill into an intimate living room, conducting a master class in fingerpicking. Lindley brought a delicious array of instruments along for the occasion, including three Weissenhorn Hawaiian lap steel...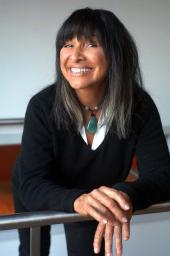 Perhaps the most well-known Indigenous singer-songwriter of the 1960s folk music boom, Canadian-born Piapot Cree artist Buffy Sainte-Marie continues performing with undiminished energy, humor, and voice well into her 70s. She did just that this evening at Albuquerque's beautiful KiMo Theater for AMP Concerts. Sainte-Marie holds a Doctorate in Fine Arts and is an international spokesperson for indigenous rights, but during this show it was her deep knowledge of how to engage and captivate an audience that was on display. She took us on a tour of her decades-long career, treating us to...