Live Reviews
Worldwide concert reviews
A front-row seat at the latest shows at top venues in the US, UK, and Canada, delivered fresh by our correspondents. (Writers: Apply to be a correspondent.)
The Independence Weekend began early as the Brooklyn based hipster country band The Defibulators started the fireworks party inside Music Box Supper Club Thursday evening. Not only has this writer been trending toward the under-my-radar artists, but this group just happens to be the second...
Dale Watson and His Lone Stars

at High Noon Saloon on

July 1, 2015
You can call Austin-based ass-kicker Dale Watson a lot of things. Lazy isn't one of them. I saw his bus early yesterday morning on my way into work, parked in a rare open slot in downtown Madison. The Lone Stars had pulled in earlier that morning from a gig in La Crosse, WI. Watson's normally...
KaiL Baxley

at Club Passim on

June 21, 2015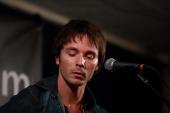 Every once in a while, I go to a show with no expectation or preconceived notion about the artist — other than that I found the description interesting — and I am blown away. This was the case when KaiL Baxley (yes, that should be a capital L) came to Club Passim...
Mary Gauthier, Allison Moorer

at City Winery - Nashville on

June 28, 2015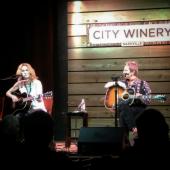 Early into their Sunday night show at City Winery Nashville, Mary Gauthier said that they would play some happy songs, but that they did not have any. She added, "We're happy people." Allison Moorer stated simply that she writes songs to sort out how she feels. The paradoxical truth is that...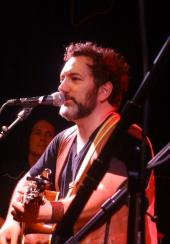 "If I'm sober enough to hold a pen, I'll write a review," I told Fredd Luongo, singer/songwriter for The Swearengens.  I reflected on their previous whiskey-soaked shows just days before their their album release party at The Tractor Tavern. Some of our best and most memorable shows took place with The Swearengens in the lineup, and many at The Tractor Tavern.   It's a guaranteed good time whenever The Swearengens take the stage, and this hot Friday night in late June proved no exception.  It was also a most appropriate evening for celebration and love....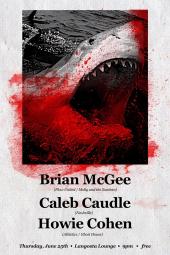 North Carolina's Caleb Caudle joined local singer-songwriters and all-around solid guys, Brian McGee and Howie Cohen, at Asbury Park's Langosta Lounge, June 25, 2015. Just some dudes pouring their souls out to a crowd that was at times self-involved. Whether you're at full salute to the stage or a cackling blonde with an oversized smart phone, you'll feel that dedication one way or another. Hey, at least she left some ribs on the table. Ghost House guitarist Howie Cohen kickstarted the evening with a strong set of acoustic rock and roll. He's a crafty picker and fine songwriter to...