Live Reviews
Worldwide concert reviews
A front-row seat at the latest shows at top venues in the US, UK, and Canada, delivered fresh by our correspondents. (Writers: Apply to be a correspondent.)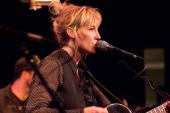 In a recent New York Times article, Amy Speace writes, "I am a musician. I do not have a 'day job.' This is my day job. And I make a living at my art, which is a dream fulfilled. But many of us working-class musicians, painters, artists and writers live a precarious financial existence of our own...
Billy Strings & Don Julin

at Music Box Supper Club on

March 26, 2015
Thursday night when the spotlight was on Cleveland as those with busted brackets watched the Midwest Regional Tournament, a few of the ND Roots faithful spent a very enjoyable evening being entertained by Billy Strings & Don Julin across the Cuyahoga River at Music Box Supper Club. The lower...
Tin Pan South

at 3rd & Lindsley on

March 24, 2015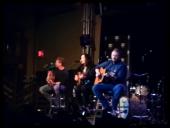 In Nashville, there are great songwriters and big hitmakers. In the space where those two populations overlap, that's where you'll find Brandy Clark, Shane McAnally, and Josh Osborne. And what an absolute pleasure it was to spend a Tin Pan South evening with them at 3rd & Lindsley, a show that...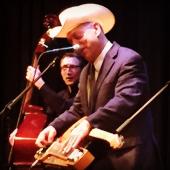 One had the sense of seeing a living legend when Junior Brown brought his 'guit-steel' driven rockabilly, honky-tonking, surf-rock bonanza of a show to the Freight & Salvage stage on Tuesday. A consumate and one-of-kind entertainer, the multi-Grammy/Country Music/International Bluegrass-award...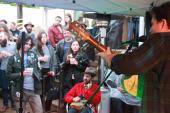 That moon is hanging fat and low in the sky. There's little I can do here from the computer, deep in the heart of Texas. I aim to give you a story, believe it or don't, makes little difference. This will be part the first, with more to come later. I want you to know, dear reader, I don't normally write from the first person point of view, but I could think of no better medium. I apologize for the narrative dissolving, the spiral will unwind. It may not be the best, but it's the best I can do, so follow me through Music Weekend at the annual carnival of flesh...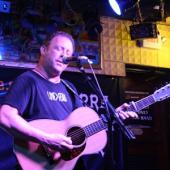 The noise in the media about SXSW is always about the official showcases and events.  The problem with these, for the street-level music lover, is the brevity of the sets and the cost of getting in.  Personally, I don't have the $700+ it takes for a wristband, I don't particularly want to fight the crowds, the traffic, the parking, &c.  Luckily for myself and others, there are dozens and dozens of unofficial showcases going on all over Austin, offering anyone with the time to spend the opportunity it hear an array of fine artists – local and otherwise – that might otherwise...