Dirty Roots Radio Special Edition: Kinky Friedman Interview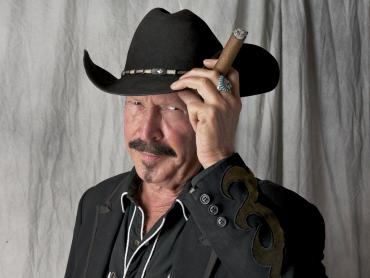 Kinky Friedman has been something of a frequent guest on this show over the years. He's definitely one of the most entertaining. You don't so much interview The Kinkster as you just wind him up and let him go.
I gotta say, this was my favorite visit with him so far. He's currently on tour promoting his fantastic new album, "The Loneliest Man I Ever Met".
This is the most laid back experience I've had talking to him and he cut loose here even more than usual. Check it out here as we cover everything from his new album and current tour to the state of the world and political correctness to the idiots in Nashville, TN and the greatness of Willie Nelson's "The Red Headed Stranger".
I suppose I should warn you that there is NSFW language here. If yer listening at work, make sure it's on headphones.
Another note...I don't talk politics and I don't court controversy on this little show. But when you talk with Kinky, both are inevitable. Fair warning, there's something to offend everyone here: Red and yellow, black and white....and Jew and Mexican.
I'll quote the Wall Street Journal. They said it best in their review of the new album when they said,"The former leader of the Texas Jewboys has been stomping on sensibilities since the 1970s. He is best known for sharply satirical, sure to offend cowboy songs, such as 'Get Your Biscuits in the Oven and Your Buns in the Bed' and 'They Ain't Makin' Jews Like Jesus Anymore'."
I don't know what else to say, but if you take it seriously....then you are seriously just missing the point.
We had a bad phone connection at times...I cleaned up as much of that as I could, but you'll hear some crackles and pops from time to time and when Kinky asks several times if I'm still there, that's why.
I hope you enjoy...
*Photo by Brian Kanof
Ryan Mifflin hosts Dirty Roots Radio - a Quentintarantino-ization of a Spaghetti Western style old-school record show featuring renegade country, raw blues, vintage gospel, greasy soul, punk, and funk - every Thursday from 8:00 to 10:00 p.m. (Central) on WGRN (but beware, the remaining 166 hours of the week the station is MUCH different).  Check out special edition interviews as well as playlists and archives of previous shows on DirtyRootsRadio.com.