Freight Train Boogie Christmas Show, 2014 Edition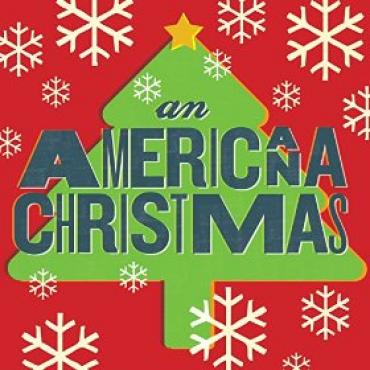 By my count, this is my 7th annual FTB Christmas song extravaganza. Don't expect much in the way of traditional Yuletide songs, just lots of fun stuff!  Quite a few new releases this year too by artists like Blue Rodeo, The Xmas-Men, Max Gomez, 6 String Drag and more.  Here's the iTunes link to subscribe to the FTB podcasts.  Direct link to listen now!  Have a great holiday!
Show #282 (2014 Christmas Show)
THE DEPUE BROTHERS BAND - Linus and Lucy  When It's Christmas Time
(intro bed)
BUCK OWENS -  Christmas Time's A-Coming  Hillbilly Holiday
THE WHISKEYBELLES - Mama Never Liked Christmas  Nothin' Says Christmas Like Whiskey
THE OLD 97'S - Here It Is Christmas Time An Americana Christmas
THE RESENTMENTS - I Hate Christmas  The Resentments
(mic break)
BLUE RODEO - Home To You This Christmas  A Merrie Christmas To You
JOHN REISCHMAN & THE JAYBIRDS - I Heard From Heaven Today   On A Winter's Night
RIDERS IN THE SKY - Let It Snow/The Last Christmas Medley You'll Ever Need To Hear  Christmas the Cowboy Way
NIKKI LANE - FalalalaLove Ya  An Americana Christmas 
(mic break)
MAX GOMEZ - Season of My Memory  An Americana Christmas
OWL COUNTRY - Long Gentle Rain  Long Gentle Rain
DALE WATSON - Honky Tonk Christmas Christmas in Texas
(mic break)
PAUL THORN - That's Not Why We're Here
(mic break)
6 STRING DRAG - Hey Santa Claus
ROD PICOTT - Dad's Drunk Again On Christmas Decembersongs: An East Nashville Christmas
COLD BEER AND BROADS - Get Me Home By Christmas Eve
THE XMAS-MEN - The Little Drummer Boy/Linus & Lucy  Santa Is Real  (outro bed)
You might also enjoy the 2012 Freight Train Boogie Christmas Show featuring The Sweetback Sisters, JD McPherson, Black Prairie and others!
RSS feed: http://ftbpodcasts.libsyn.com/rss
Freight Train Boogie Americana Android App

Twitter: @Fratrain
Flipboard: Americana Boogie Music
(Dec. 19th, 2014)
Bill Frater