Homegrown Sunday Ramble Y2-03: Ike Reilly, Skylarks LA, Live Llewyn Davis Concert.....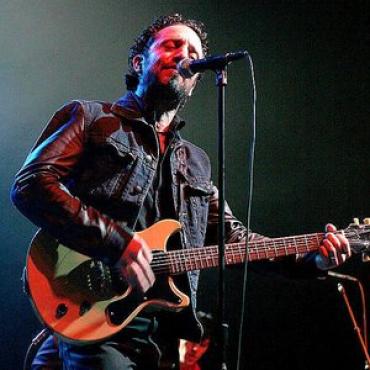 We don't often play "pop" music on the Homegrown Sunday Ramble but we make an exception for Meghan Trainor's "Dear Future Husband" which opens our show with a smile and a bounce and makes me feel like I'm a tiny Ryan Seacrest (just kidding!). But seriously, Paul and I played that doo wop influenced track and smiled on a cold and icy day. We then returned to form with tracks from Robert Plant, The Decemberists and Ty Segall . We also listen to four songs from the recently released Another Day/Another Time: Celebrating the Music of Inside Llewyn Davis. The show stopper is Rhiannon Giddens' rendering of "Waterboy" which nearly brings down the house. Showtime has started airing the video of this concert, try not to miss it.
In hour two Paul spins songs from his newly discovered favorite, Ike Reily, both with his band the Assassination and with Shooter Jennings. We also play songs from a local artist, Rick Barth, whose album "Hand Me Down Soul" was just released and we can't say enough good things. There are also tracks from the newly renamed Skylarks LA, Israel Nash, Nikki Lane, Butch Walker and Matisyahu. You have to love free form internet radio; where else can you find Meghan Trainor and Matisyahu played on the same show?
As always you can reach us at our facebook page, the homegrown sunday ramblers. And we've set up a new email address over at gmail, its also homegrownsundayramblers. Thanks as always for listening and we'll see you back here next week.